3697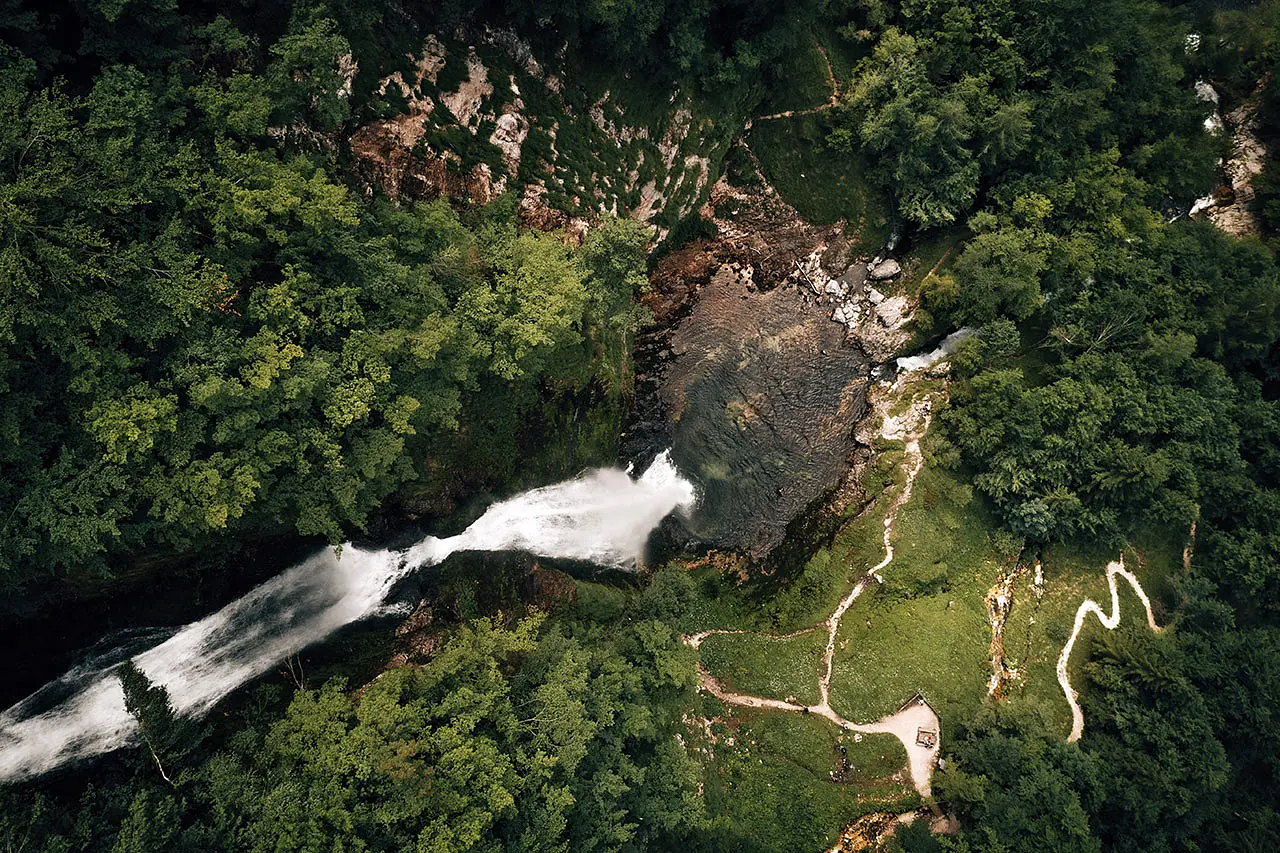 Automatically translated page.
What it is and where it is
Fontanon di Goriuda is the queen of waterfalls in Friuli Venezia Giulia, where water displays all its power. It is located in the Raccolana valley in the municipality of Chiusaforte in the province of Udine, a very short distance from the triple border with Austria and Slovenia, and can be reached by walking along a convenient, well-marked path in about ten minutes. When you get near the waterfall, the noise and the force of the wind caused by the falling water envelop us and invite us to stop and admire this place: the leap of the fontanon is 8 meters high and ends in a clear pond...an image right out of a fairy tale.
Why it is special
And as in children's tales, some enchanting places hide pitfalls. Here, a little path disappears behind the waterfall. What for us today is an exciting walk behind the waterfall was once a mysterious and feared place: it was said that Goriuda, an ogre who enjoyed terrorizing the inhabitants of the valley, lived in the cave. Thanks to the courage and faith of a hunter, however, Goriuda was relegated to the rock of his cave, which has since become a peaceful place to observe the spectacular waterfall.
Trivia
This corner of Italy is shrouded in mysteries and ancient legends, and so it is that, from the fontanon of Goriuda we move not far away, into the heart of the Julian Alps, where there is Mount Canin. It is here that, according to one legend, souls who find no place in any of the places described by Dante in the Divine Comedy pay for their sins. They are the "damned of Mount Canin," imprisoned in a kind of ice limbo, and their nightly wails echo throughout the valleys of the area. And it is their work that causes the snow on the mountain to melt, going to feed the very leap of the Fontanon di Goriuda.
To make travel arrangements
Collections
Discover places and related research
The Map thanks:
Collections
Discover places and related research