5275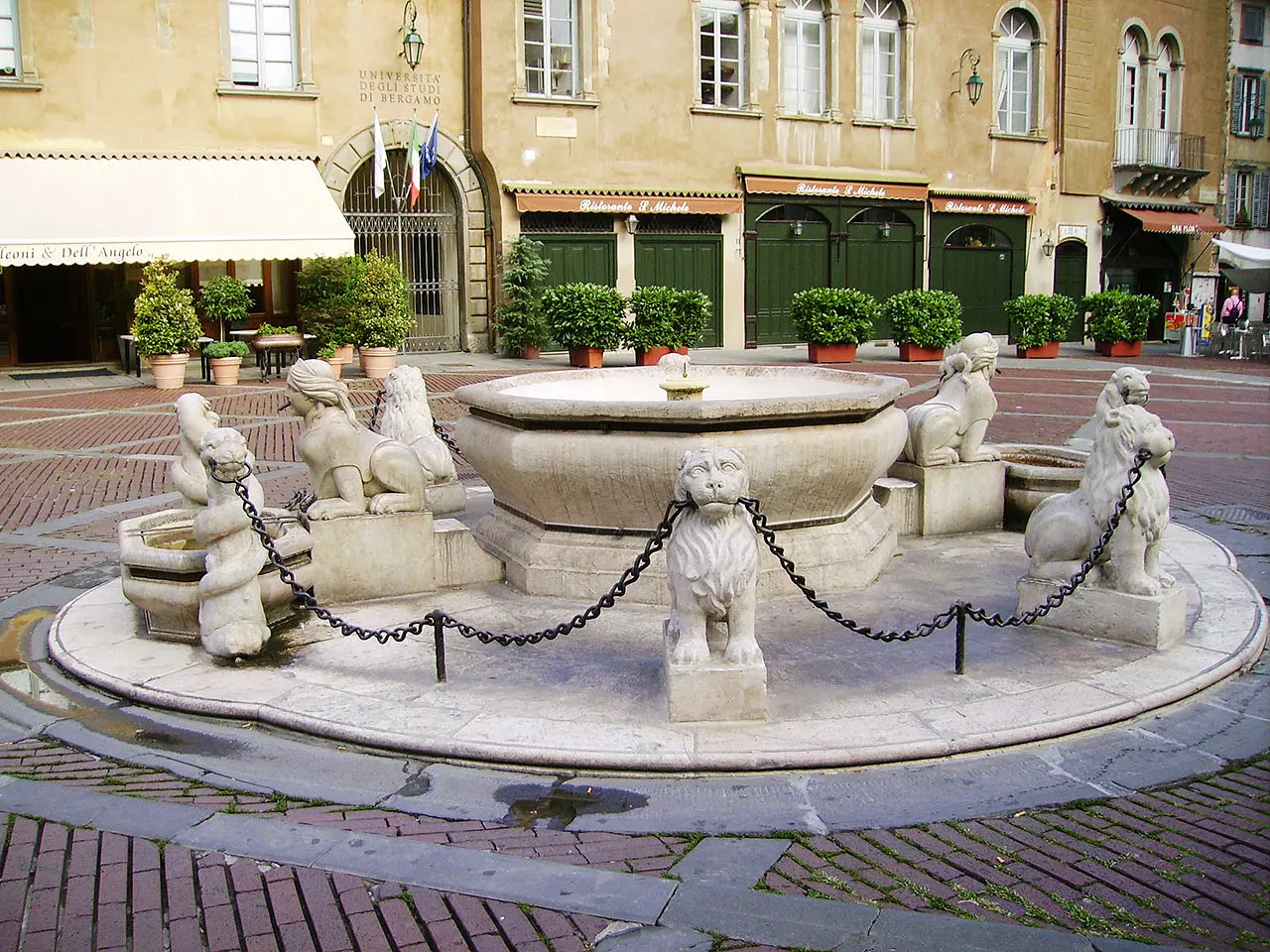 Contarini Fountain
A symbol of the Upper City in Bergamo

Automatically translated page.
What it is and where it is
At the center of Piazza Vecchia in Bergamo's Città Alta, the sounds of one of the city's busiest places are softened by a gurgling of crystal-clear water. It is the gush of the Contarini Fountain, made of multiple basins of Zandobbio marble and decorated with sphinxes, lions and snakes. These animals hark back to the time when the fountain was made, when the rule of the Most Serene Republic of Venice also extended over Bergamo.
A bit of history
This monument was donated to the city of Bergamo by Podestà Alvise Contarini (a podestà of the Venetian Republic) in 1780 and was named after him. Following the various vicissitudes and its different placements, in the 20th century it returned to Piazza Vecchia and in the new millennium it underwent restoration work that could maintain the beauty of its structure intact. To this day the fountain has a purely aesthetic function, while in the past it was used as a water reservoir.
Trivia
Although today it is a symbol of this square, throughout its history it was not always here: for about thirty years it was replaced by the statue of Garibaldi, later moved-in 1900-to Lower Town.
Collections
Discover places and related research
The Map thanks:
Collections
Discover places and related research