182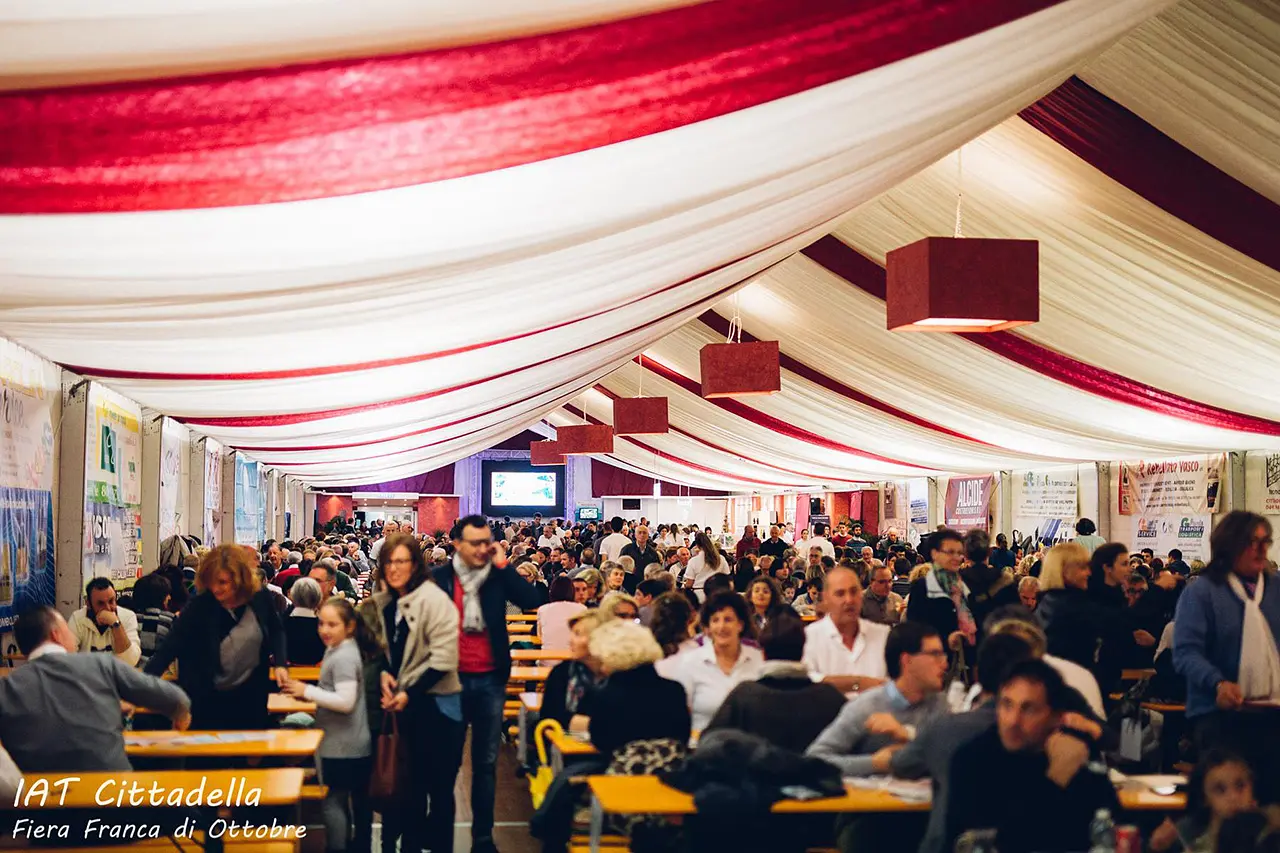 Cittadella Free Fair
A fair that is more than 400 years old, in a village that is more than 800 years old

Automatically translated page.
The Cittadella Free Fair, one of the most anticipated events in the walled city, has been renewed for more than 400 years on the fourth weekend of October and the following Monday. Typical products and local handicrafts, enhanced by a wide range of streetfood, spread throughout the historic center to expand on Monday to the streets surrounding the walls. Over its three-day duration, the Fair sees thousands of visitors who travel from all over the province to participate. It is the perfect time to immerse oneself in the memory and life of Cittadella and its inhabitants.
Brokers and breeders
This was originally an important Livestock Fair, which still takes place on Monday mornings near the cemetery: you can witness the buying and selling of livestock as it used to be done in the old days and a large exhibition of farm animals and farm machinery.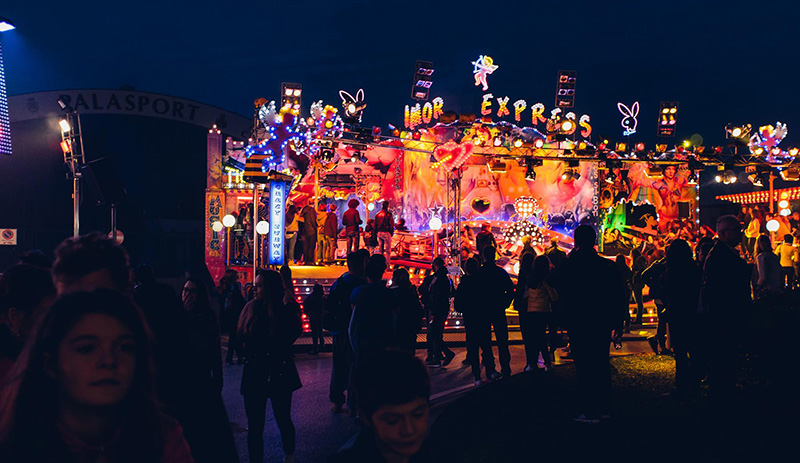 Luna Park
Stalls and entertainment
You can taste typical products, walk the downtown streets filled with stalls, admire the Monday night fireworks with pyro-musical show in the setting of the ancient medieval walls, or have fun at Luna Park. Don't miss the nighttime opening of the Patrol Walk on Saturday night, illuminated by soft lights-a priceless sight.
Ancient Origins
The Fiera Franca already existed in the Middle Ages, but it was held in the nearby village of Onara. It was in 1231 that Padua decided to pass the privileges of the Onara market to Cittadella: "...the annual market that was formerly / held in the curia of Onara, let it be / in the Castle of Cittadella every year / on the feast of St. Luke."
Why was this market so important? The answer lies in its name, Fiera Franca, meaning free from paying customs duties to enter and leave. That is why those who wanted to make the most profit from their trade certainly could not miss this event. When Cittadella came under the rule of Venice, the privileges of the Fiera Franca were preserved.
Over the centuries, the Fair was increasingly attended, so much so that in 1593 it was necessary to make order and assign by special proclamation the various areas of the historic center to the sale of various animals and agricultural products. Today this distribution has been changed, leaving the craft and food market in the center and moving the part devoted to agriculture and livestock outside the walls.
To make travel arrangements
Collections
Discover places and related research
The Map thanks:
Collections
Discover places and related research