175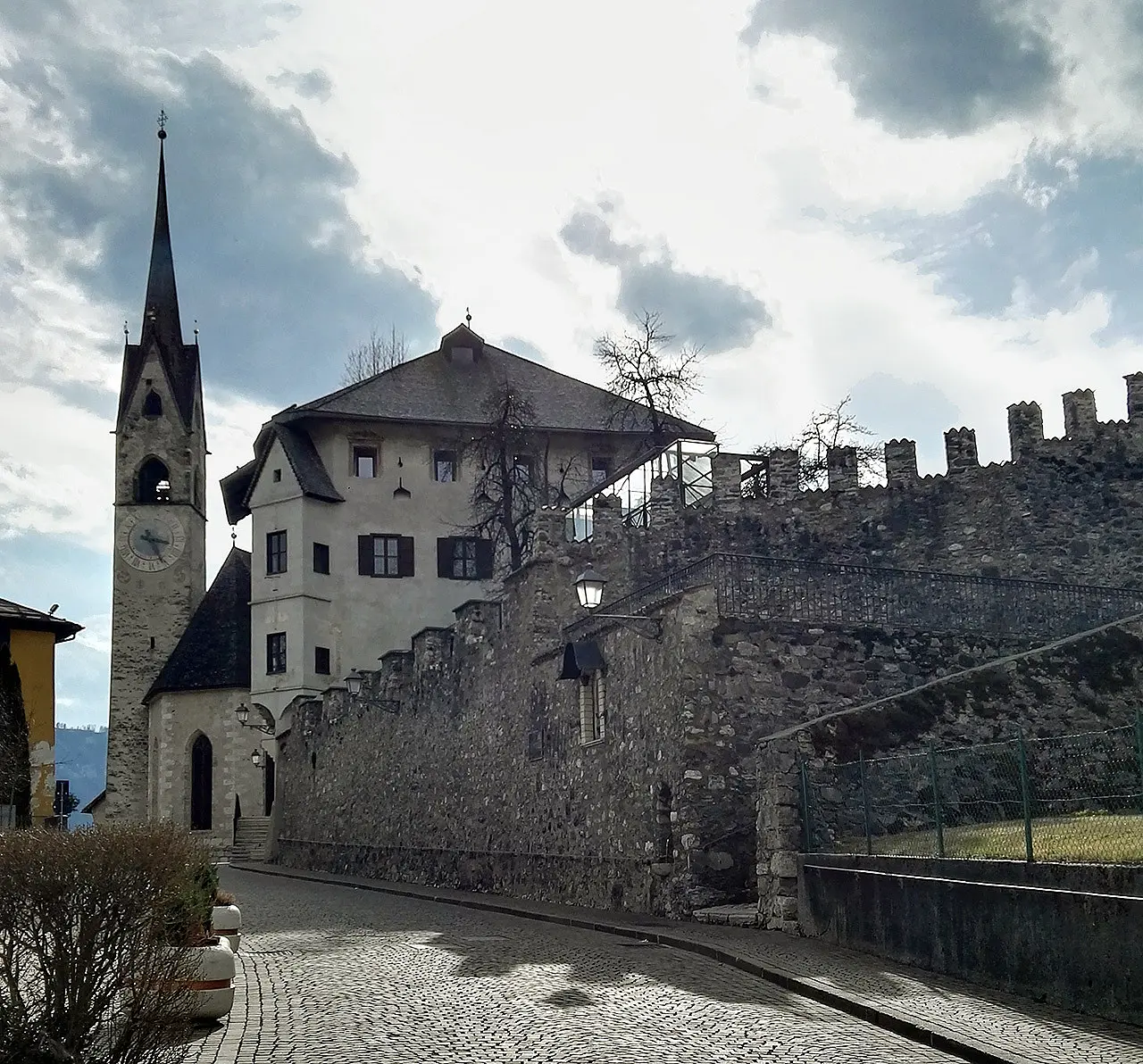 Primiero Fair in San Martino di Castrozza
From a small fiefdom to the historic capital of the valley


Automatically translated page.
What it is and where it is
Fiera di Primiero, in addition to being the administrative, commercial and economic center of the Primiero Valley, is the smallest of the five hamlets in the municipality of Primiero San Martino di Castrozza. Located just over 710 meters above sea level, it enjoys breathtaking views of the Pale di San Martino, one of the most striking Dolomite landscapes.
Why it is special
Upon reaching Via Garibaldi, walking among the houses and observing the very special architectural features of the buildings, one immediately notices a sensational mixture of extremely diverse building styles. One example above all is the classic Erker, a small square or polygonal cantilevered hut that projects some of the windows on the upper floors outward. A structural element typical of areas subject to the influence of the German language, which, in this specific case, bears witness to the Austrian Empire's domination of this territory as early as the 14th century.
Not to be missed
In addition to the extraordinary mountain landscape, among which the Pale di San Martino Mountains can be admired in the distance, coming here one cannot fail to visit the heart of this historic village: Piazza del Dazio. Here stand two adjoining structures that are key building assets of the municipal seat: the Pieve di Santa Maria Assunta, in Gothic style, and the Palazzo delle Miniere, of typically Austrian taste.
A bit of history
Under the rule of the Austrian Empire, starting in 1373, the Primiero Valley experienced a happy time of economic development and population growth, due to the opening of numerous copper, silver and iron mines. In the 15th century, Tyrolean miners who had come to work here built the new center in the area where ore trading and markets (the Fair) were held , at the confluence of the Torrente Canali and the Cismon. It was thus that it gained greater importance than the other villages, however much older these were. In the same period La Fiera became a fief of the noble Welsperg family.
Trivia
Fiera di Primiero, until December 31, 2015 was an autonomous municipality. Nothing curious so far... the interesting thing is that, before the amalgamation, with its 0.15 square kilometers, it was the second smallest Italian municipality by area, after Atrani.
To make travel arrangements
Collections
Discover places and related research
The Map thanks:
Collections
Discover places and related research