6491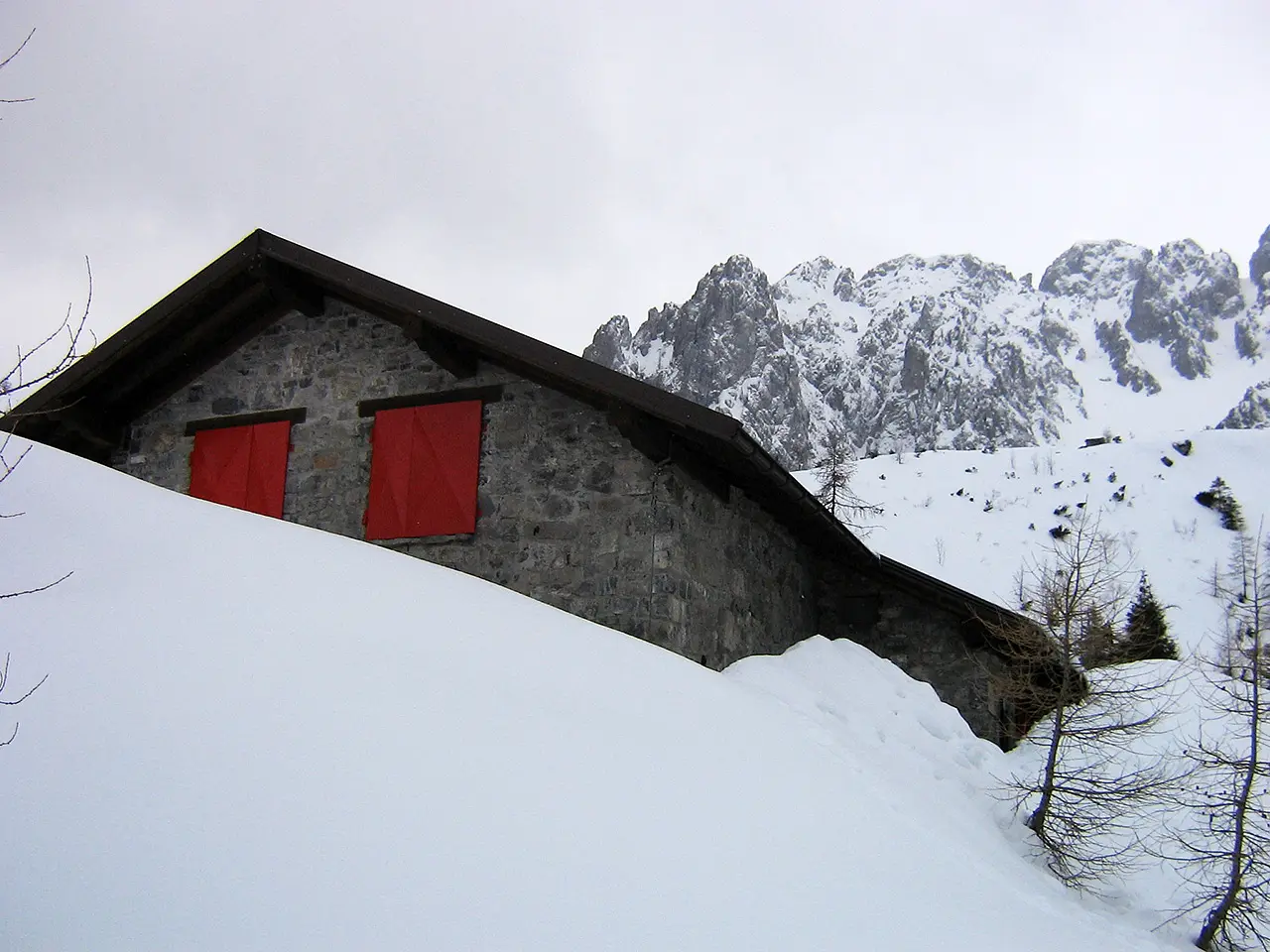 Former Refuge Nino Coppellotti
A record of World War II amid wilderness and the peaks of the "Little Scalvine Dolomites"



Automatically translated page.
What it is and where it is
The ruins of the Former Coppellotti Refuge rise a little higher than where the current Laeng Refuge is located . It is a refuge occupied by the Germans during World War II because of its special strategic position, which in fact dominated the entire Burnega and Val di Lozio valle ys. Consisting of a central building where the central command used to be, there are all around the remains of dormitory walls, kitchen and stables. The trench walkways and posts used by patrolling soldiers still remain clearly visible.
Why it is special
As in an open-air museum, one can still capture the essence of what World War II represented in the mountain environment; a war of outposts and positions to be maintained in order to dominate and not be caught unprepared, made up of sacrifices and fears all while being surrounded by stark beauties such as the rocky dolomite walls of Pizzo Camino and Monte Sossino.
A bit of history
Francesco (a.k.a. Nino) Coppellotti was a skilled mountaineer who made difficult ascents between the Brescian and Bergamo Pre-Alps and between the Adamello and Presanella groups. He distinguished himself during World War I for accompanying troops among the mountains in the Black Mountain area.
Trivia
Following their retreat it was the Germans themselves who destroyed the refuge with aerial bombardment so that it could not be retaken by partisan forces and thus represent a stronghold of resistance.
Collections
Discover places and related research
The Map thanks:
Collections
Discover places and related research