368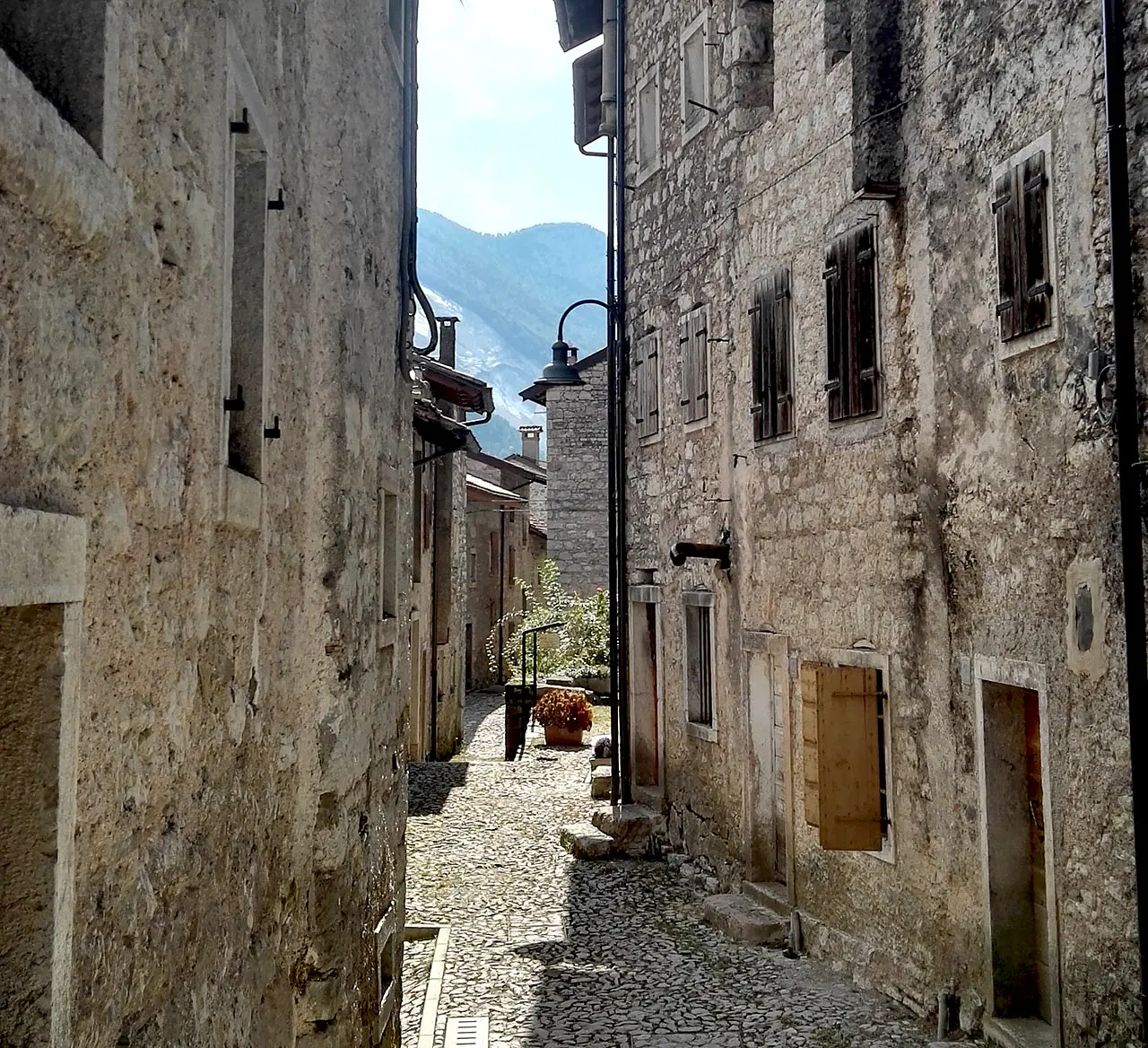 Erto, or of silence
The memory of the Vajont Dam disaster, a national monument in 1976


Automatically translated page.
Where is
Friuli-Venezia Giulia
Piazzale del Ritorno, 3, 33080 Erto E Casso PN, Italia (793m s.l.m.)
Directions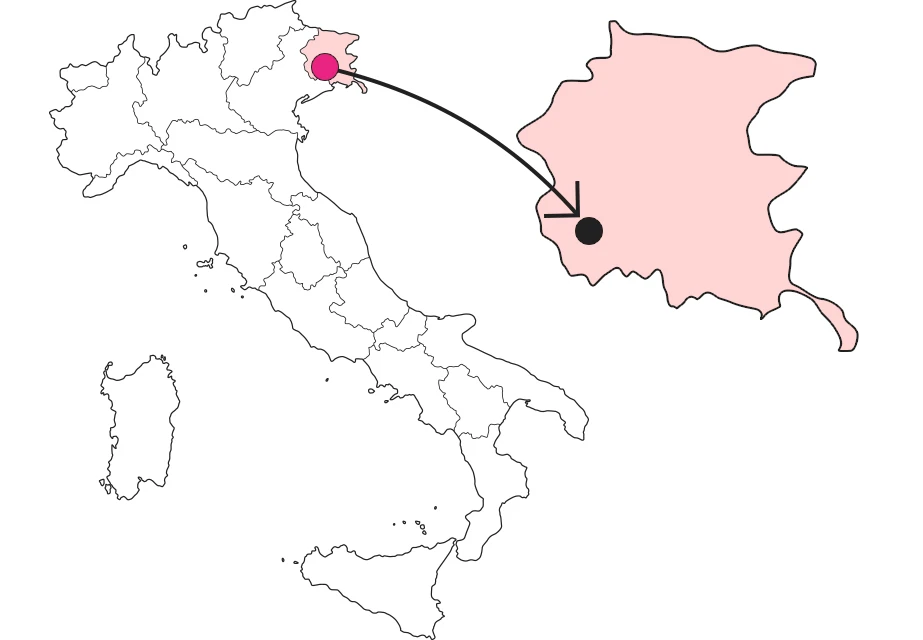 What it is and where it is
I doze a little along the lulling road to Belluno. We have just passed Barcis, a small town overlooking an emerald-colored body of water, and now we travel up the course of the Cellina stream, which leads us to Cimolais. We are almost there when we meet on our way a tiny village that seems abandoned. The village is divided in half by the regional road 251: the upper part is the more modern, while the lower portion has a more ancient and traditional flavor. It presents itself to the eye as a cluster of buildings set a steep slope overlooking the Vajont valley. We have arrived in Erto.
Why it is special
This town is twice special, on the one hand because of the wonder of its architecture, and on the other because of the heaviness of memories that permeates its streets. Consisting mainly of tower houses, the village is so distinctive that it was declared a national monument in 1976. Suddenly, we descend down a steep flight of steps that takes us back fifty years, where time stood still at 10:39 p.m. on October 9, 1963. In fact, Erto is the symbolic village of the Vajont disaster, the third place in the heart of Friuli-Venezia-Giulia.
Not to be missed
For enthusiasts, given the great mountains that soar in Erto's municipal area, one cannot fail to mention the overhanging limestone cliff, a climbing gym of European renown. But those (like us) who are not sports lovers might come here on Good Friday evening to watch the Sacred Passion Play, one of the most important Easter folklore events in the entire northeastern Italy.
A bit of history
Erto, now the capital of the scattered municipality of Erto and Casso, has its origins in Roman times, while those of the main hamlet are attested in the 11th century. By the late 1950s the community was deeply tied to the traditional agricultural economy and small-scale itinerant trade. In 1963 the Monte Toc landslide in the reservoir profoundly marked the life of the village, where the victims numbered 347. Subsequently, the village suffered severe depopulation, which today is being countered with numerous initiatives.
Curiosities
Erto Vecchia offers an extraordinary possibility, which is that of the albergo diffuso. The project, born in the 1970s precisely in Friuli-Venezia-Giulia, consists of a kind of tourist sustainability: thus, several old buildings in small villages such as this one are recovered and used as hospitable facilities. The main difference with the classic hotel, then, is to have individual accommodations scattered throughout the village streets, while maintaining a centralized reception.
To make travel arrangements
Collections
Discover places and related research
The Map thanks:
Where is
Friuli-Venezia Giulia
Piazzale del Ritorno, 3, 33080 Erto E Casso PN, Italia (793m s.l.m.)
Directions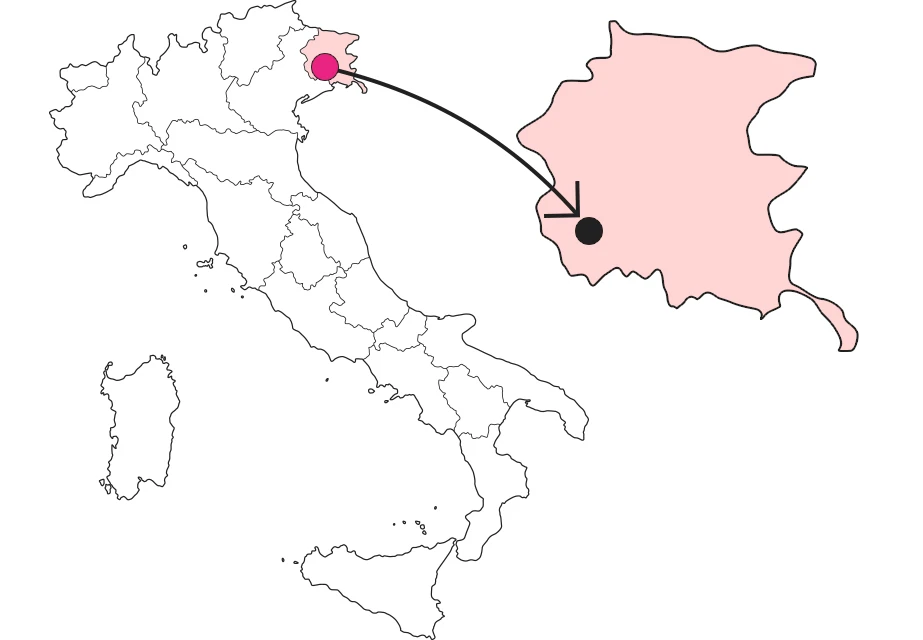 Collections
Discover places and related research