10346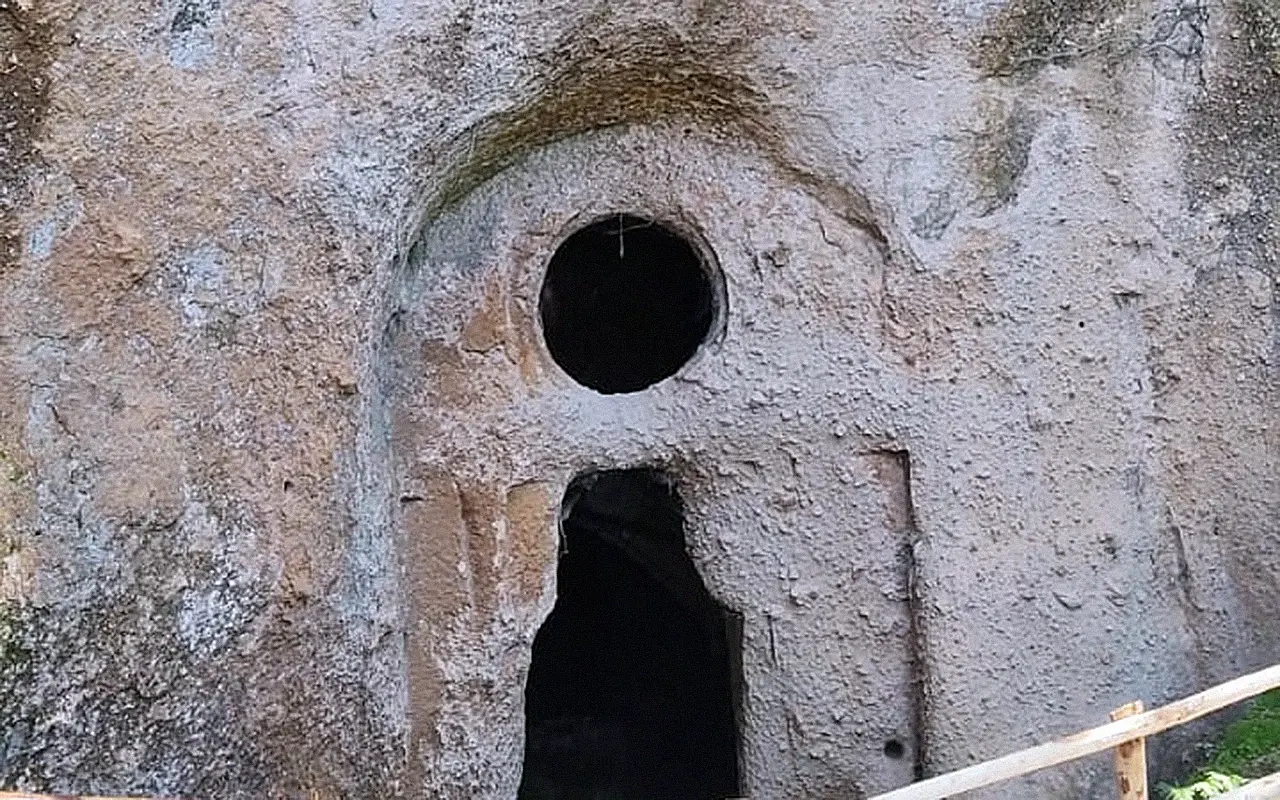 Hermitage of Poggio Conte
Between Latium and Tuscany, the Fiora River guides us through the woods to the rock-cut hermitage
Automatically translated page.
What it is and where it is
The Hermitage of Poggio Conte is an exciting, almost magical place located in the municipality of Ischia di Castro, on the border between Tuscany and Lazio. It is also known as Romitorio di San Colombano, and is one of the hermitages of the Fiora River that dates back to 1027. The experience begins before you cross its door: to reach it, you must enter the woods following the course of the Fiora River until you find yourself at the foot of a tufa rock wall. Here, a small clearing and a waterfall welcome us at the end of the path: a narrow path on the left leads to the entrance of the hermitage.
Not to be missed
The narrow opening in the rock is irresistible: we enter. In the darkness of the interior space, only the natural light that manages to pass through the door and the window above it filters through. It is in this play of light and shadow that rise the columns, arches and vaults that make up this simple but precious sacred space.
Why it is special
To embellish it, there are even some mysterious painted elements. Rather strange for a hermit monk, which is why people have begun to wonder if there is not the hand of the KnightsTemplars here. Little but sure, the trail, waterfall and hermitage create a very picturesque path, a true wonder.
To make travel arrangements
The Map thanks: