56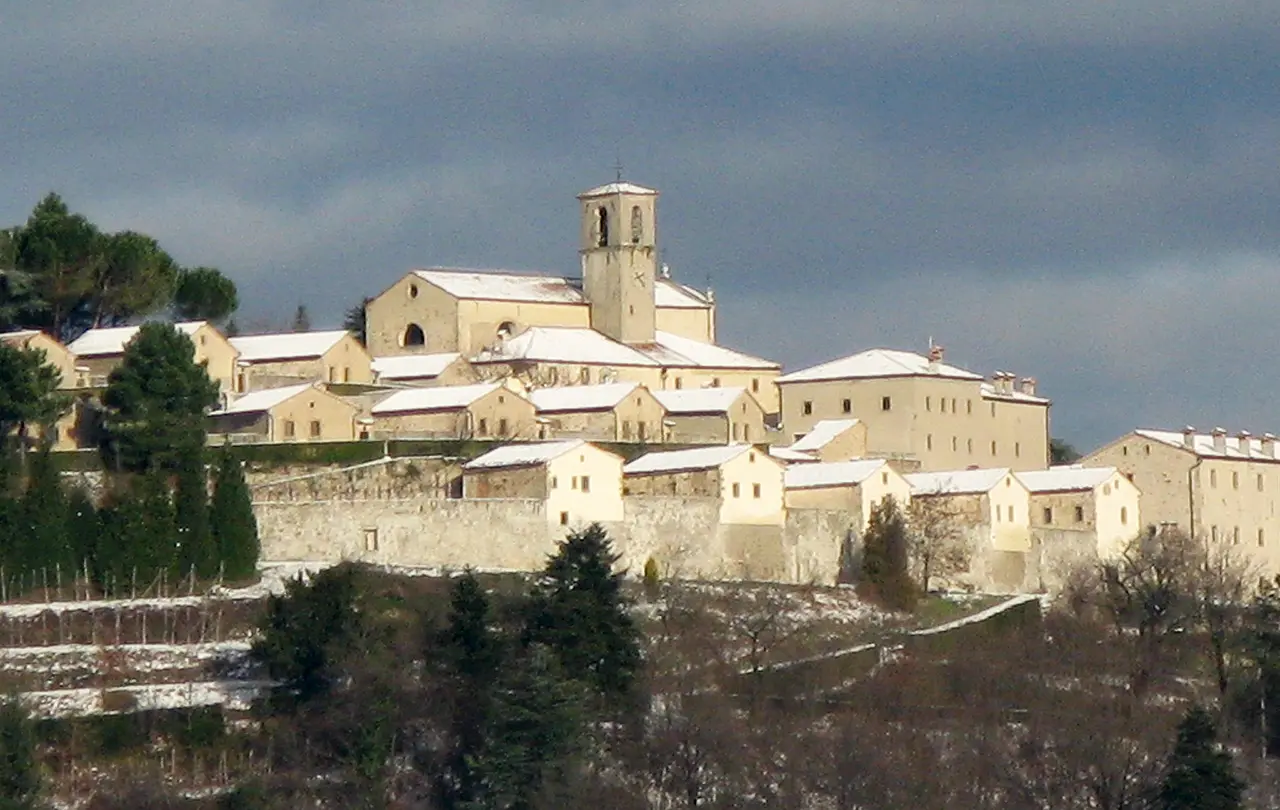 Hermitage of Monte Rua
Behind a high wall, a life of prayer and seclusion.
Automatically translated page.
What it is and where it is
In the municipality of Torreglia, in the center of the Euganean Hills Park, is the Camaldolese Hermitage of Santa Annunziata, better known as the Hermitage of Mount Rua, from the mountain where it is located. It is an ancient structure enclosed by massive stone walls, consisting of a small church and 14 "cells." Each cell has a bedroom, study, chapel, bathroom, woodshed and vegetable garden. A small community of cloistered Camaldolese monks lives here, spending the day between prayer and work, in solitude and meditation. For this reason, access is restricted to specific days and times and precluded to women.
Why it is special
The hermitage, isolated and hidden behind the high wall, has an ancient charm. It is an oasis of peace, silence and contemplation framed and protected by dense bush.
Not to be missed
Suggestive is the walk around the Hermitage walls. It is a simple loop trail of about 2 km, suitable for everyone. In summer it is great for finding some coolness and refreshment from the sultry heat, but in winter it is frequently icy as it is mostly shaded. It is also possible to walk the lower loop, which is a bit more structured, long and full of scenic views.
A bit of history
In 1339 two hermits from the community of San Mattia di Murano obtained permission from the Bishop of Padua to build a church in honor of Our Lady. In the beginning the building was built of wood, and after a period of abandonment, in the 1500s it was rebuilt in stone and became a place for the Camaldolese community.
Trivia
Men only. Access for women is allowed only during the Jubilee (every 25 years).
To make travel arrangements
Collections
Discover places and related research
The Map thanks:
Collections
Discover places and related research