3691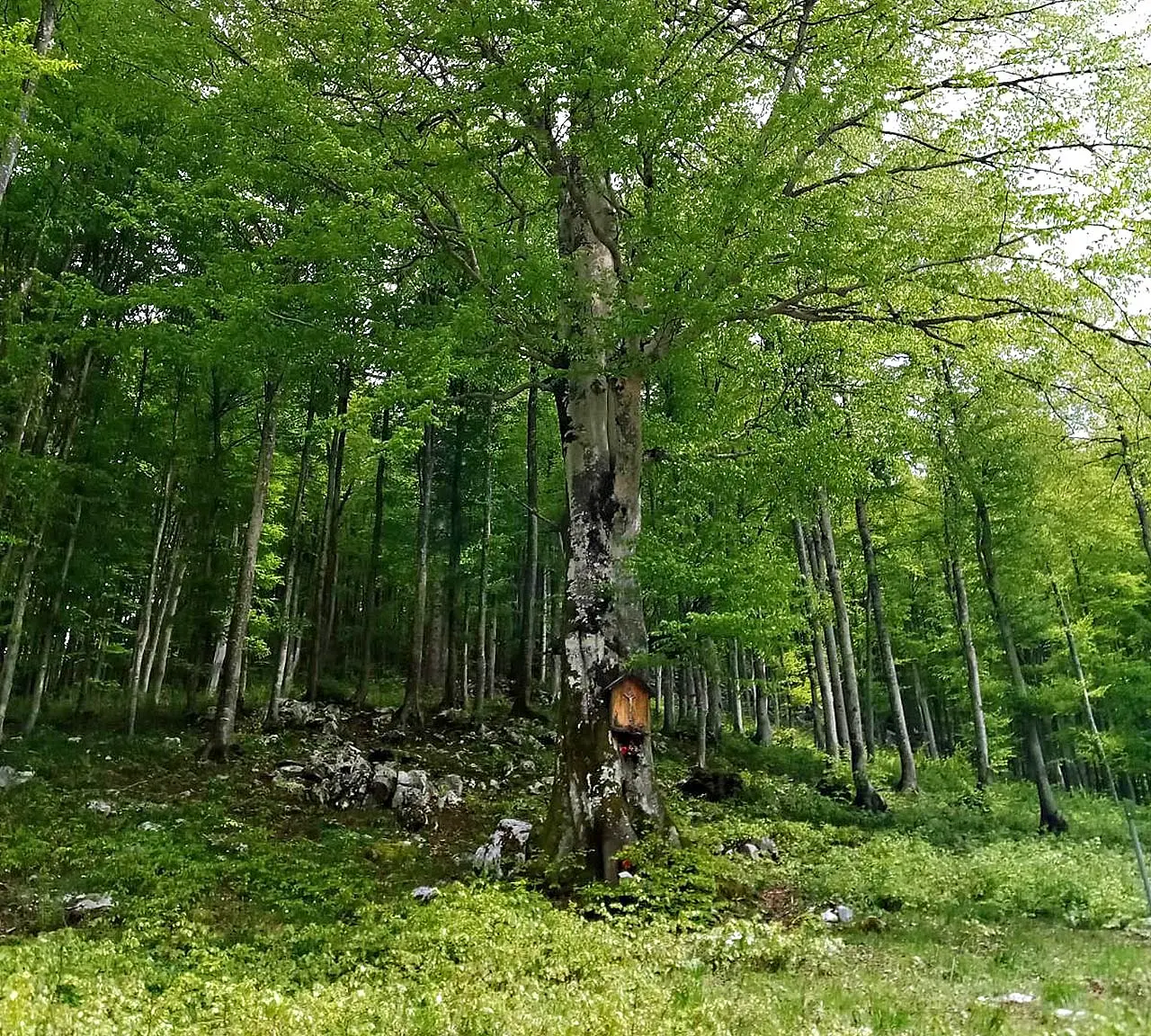 El "fagheron del Cristo," mild witness of history
A surprise in the beech forest


Automatically translated page.
What it is and where it is
Hundreds of years have passed under its branches. Bitter battles, peaceful walks, grazing cows and slow viands. And in the midst of all this the great beech tree, the "fagheron" in Venetian dialect, remains in place, a wise witness to the seasons of Mount Grappa.
Why it is special
This tree could be considered the grandfather of all the others in the nearby beech forest. It is in fact a centuries-old specimen of enormous naturalistic value. It is so majestic that it has earned inclusion by the Veneto Region in the list of protected monumental trees.
Not to be missed
Reaching it is not difficult, a leisurely walk that takes in the lush nature of the slopes of Monte Grappa and then enters a cool beech forest. It is especially picturesque in autumn, when the beech trees, turning color, prepare to drop their leaves. Here, among so many of his kind, the patriarch awaits, an unmissable stop for travelers who rest in his presence, or greet him respectfully from afar.
A bit of history
In its many years of life, an estimated 150, who knows how many and which personalities have passed by the fagheron of Borso del Grappa. Among them at least one is well known to us: in the presence of the centuries-old beech tree passed in 1901 the then patriarch of Venice, Giuseppe Sarto (later Pope Pius X), who on the back of a mule climbed to Grappa to inaugurate the newly built shrine.
Trivia
Its name, fagheron del Cristo, comes from a crucifix placed on its trunk. This effigy was meant to serve as a protection and good omen for wayfarers, but it was not always here. At one time it stood on another centuries-old beech tree, namesake of the present one and located not far away. This plant was cut down during World War II, but the Christ was saved and given to a new host.
To make travel arrangements
Collections
Discover places and related research
The Map thanks:
Collections
Discover places and related research