204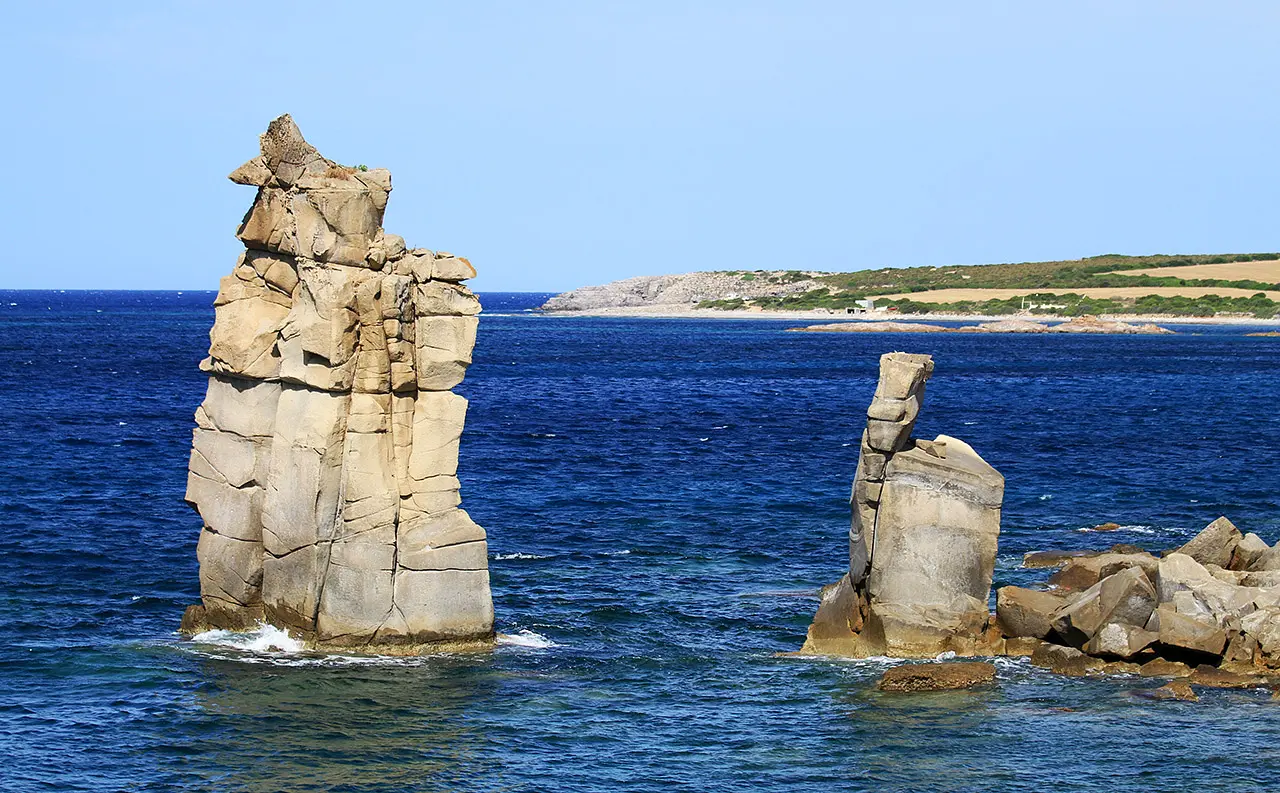 Where the queen's hawks fly
We disembark in Carloforte to discover the natural wonders of the island of San Pietro

Automatically translated page.
What it is and where it is
The Sulcis archipelago, composed of the islands of Sant'Antioco and San Pietro, represents a reality in its own right in the albeit unique setting of Sardinia. The island of San Pietro in particular is known for its wild beauty: Mediterranean scrub and Aleppo pines; lonely beaches and towering cliffs with a large colony of Queen's hawks; ancient salt marshes, frequented by flamingos and herons; and a sea rich with life, which for 500 years has seen the ritual of tuna fishing repeated.
Why it is special
The island of San Pietro is home to an ancient community of Genoese origin, and it is to this historical precedent that the local fishing tradition, unique in a region that is more pastoral than seafaring, is traced. This is especially true for bluefin tuna fishing, which is still awaited in the archipelago's inland stretch of sea: a labyrinth of fixed nets thanks to which one has a good chance of intercepting the so-called 'corsa tuna,' the most prized because it is on the outward leg of its reproductive migration.
Not to be missed
The island of St. Peter is known among naturalists as one of the strongholds of the Queen's falcon, a raptor of elegant flight, frequenter of the wildest coasts of the Mediterranean. The scientific name, Falco eleonorae, suggests that the queen in question is actually Eleonora, a legendary giudichessa of Arborea who lived in the 15th century. Today, thanks to those who watch over the precipitous cliffs of Cape Sandalwood, the spectacle of the Queen's falcons soaring over the sea is a thrill within everyone's reach.
A bit of history
Carloforte, the only town on the island of San Pietro, can be reached by ferry from Portoscuso, on the coast, or from the nearby island of Sant'Antioco, connected to the motherland by an isthmus. It was founded in 1773 by Charles Emmanuel III of Savoy to give a new homeland to the inhabitants of the island of Tabarca in Tunisia, of Genoese origin, who had been ransomed from slavery. Hence the Piedmontese imprint of the town, the obvious Ligurian accent of the residents and the North African couscous on the table.
Trivia
Le Colonne. From Bobba beach one reaches Punta delle Colonne, the southern end of the island. A short distance from the coast rise two large columnar formations, the innermost of which was broken by a storm in recent years: of volcanic origin, they are what remains of a lava flow, dismantled over the millennia by the erosive action of the sea. All around, a scattering of large rocks creates a seabed described in enthusiastic words by diving enthusiasts.
To make travel arrangements
Collections
Discover places and related research
The Map thanks:
Collections
Discover places and related research