3339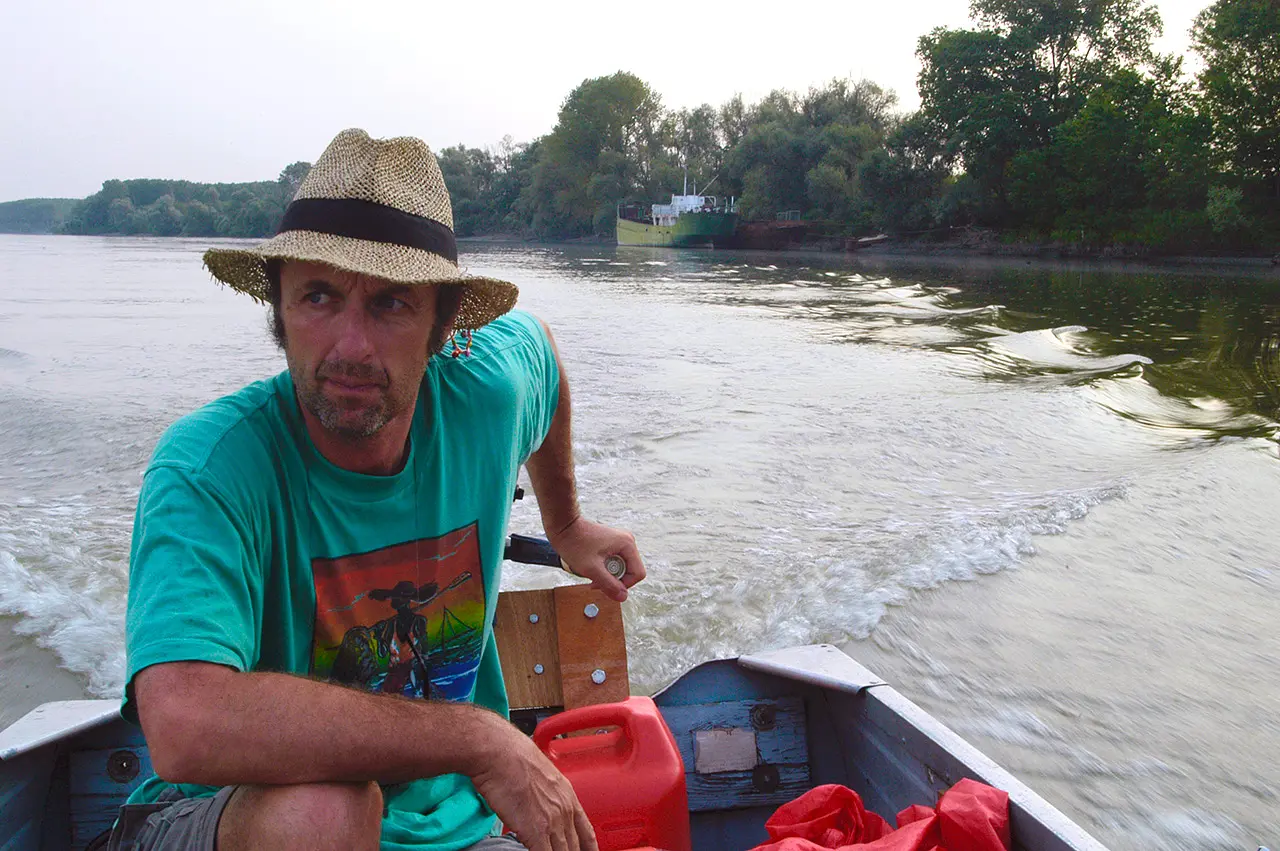 Automatically translated page.
Early in the day we bid farewell to Crespino and gain the center of the river, which by now has grown majestic. A shaky smokestack announces the spectacle of the furnaces in the floodplain of Villanova Marchesana. A term of uncertain etymology, floodplain , indicating the area between the embankment and the river where water can expand to mitigate flooding. The floodplains are mostly planted with poplars, but there are several occupied by quarries, in this case of clay, to then make bricks sitting there. Cathedrals of early 20th-century industry, these kilns are now reduced to skeletons that rise like Aztec temples over the Central American jungle, aided and abetted by the herons that lend a tropical feel to the scene.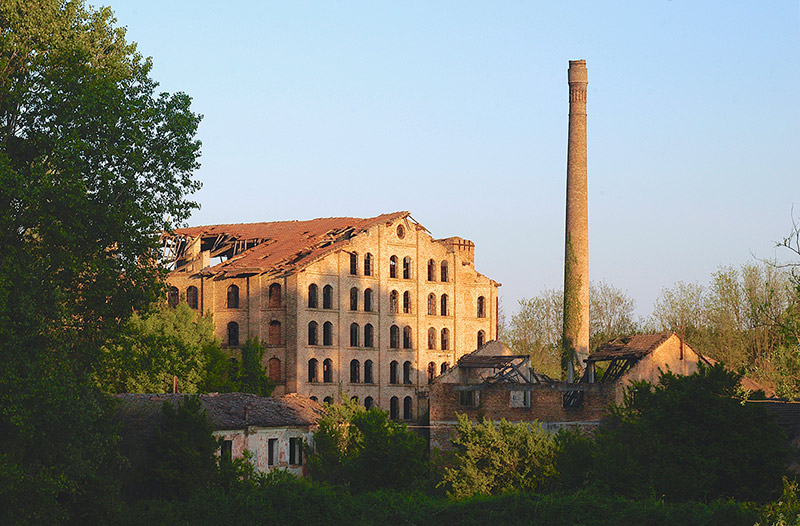 At the height of Villanova Marchesana some disused furnaces suggest ancient cathedrals besieged by river vegetation
By now we are on the threshold of the great delta: the main branch continues eastward, but we veer into the so-called Po di Goro, which entices us by beauty of environment. The banks are now close together, meandering along the meanders, and at every turning turn it is a general involo of birds. We take land in Aryan and walk on to Massenzàtica, intrigued by the so-called fossil dunes, evidence of the coastline in Roman times. Of course, because the accumulation of alluvial materials causes the delta to stretch 70 meters into the sea every year with the result over the centuries of having shifted its limit by many kilometers. So it happens that there is still no inkling of the Adriatic and we find ourselves walking among ancient dunes consolidated by vegetation: a sunny and silent place, were it not for the hum of dragonflies and the call of bee-eaters hunting them. Wonderful birds, trans-Saharan migrants, with their colors confirm the impression of landing in the tropics.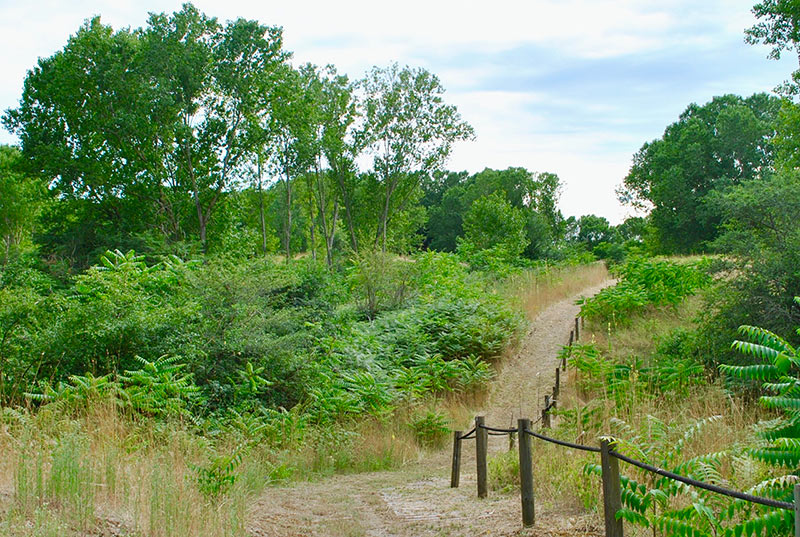 Naturalistic stop at the so-called fossil dunes of Massenzàtica, evidence of what was the coastline in Roman times
We get back on the road and are dazzled by a yellow thunderbolt among the willows: we missed an oriole, resplendent songbird. And then dozens of cormorants cackling in the dusk on the large poplar tree they have chosen for roosting. Last thrill of the day, we get the Gorino pontoon bridge open and disembark for our last overnight stay. The sea is just around the corner.
Collections
Discover places and related research
The Map thanks:
Index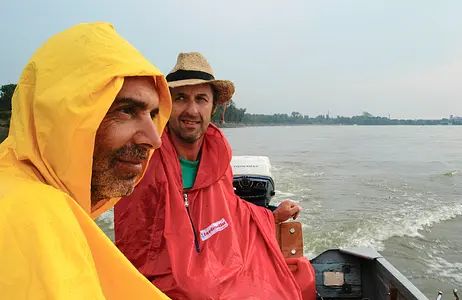 INTRODUZIONE
Three men in a boat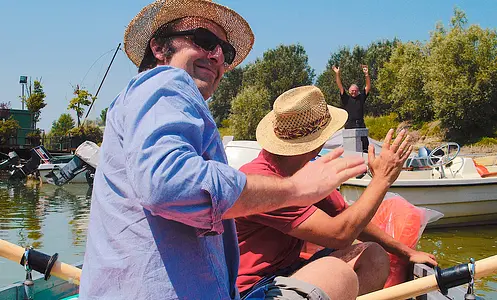 1 di 6
Descent down the Po River - Day 1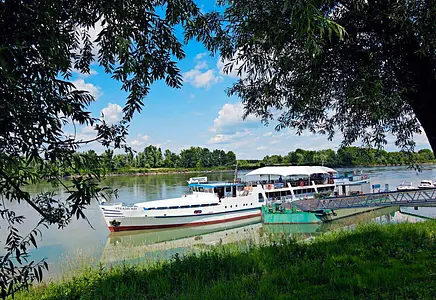 2 di 6
Descent down the Po River - Day 2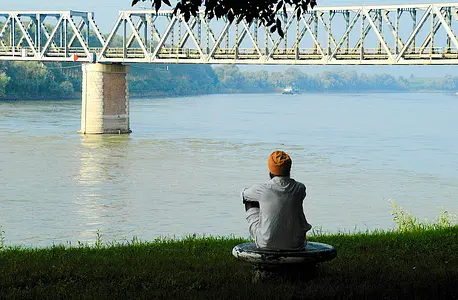 3 di 6
Descent down the Po River - Day 3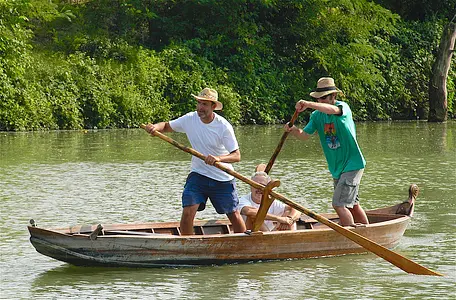 4 di 6
Descent down the Po River - Day 4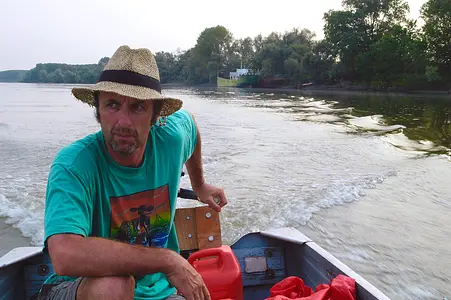 5 di 6
Descent down the Po River - Day 5
6 di 6
Descent down the Po River - Day 6
Collections
Discover places and related research