1452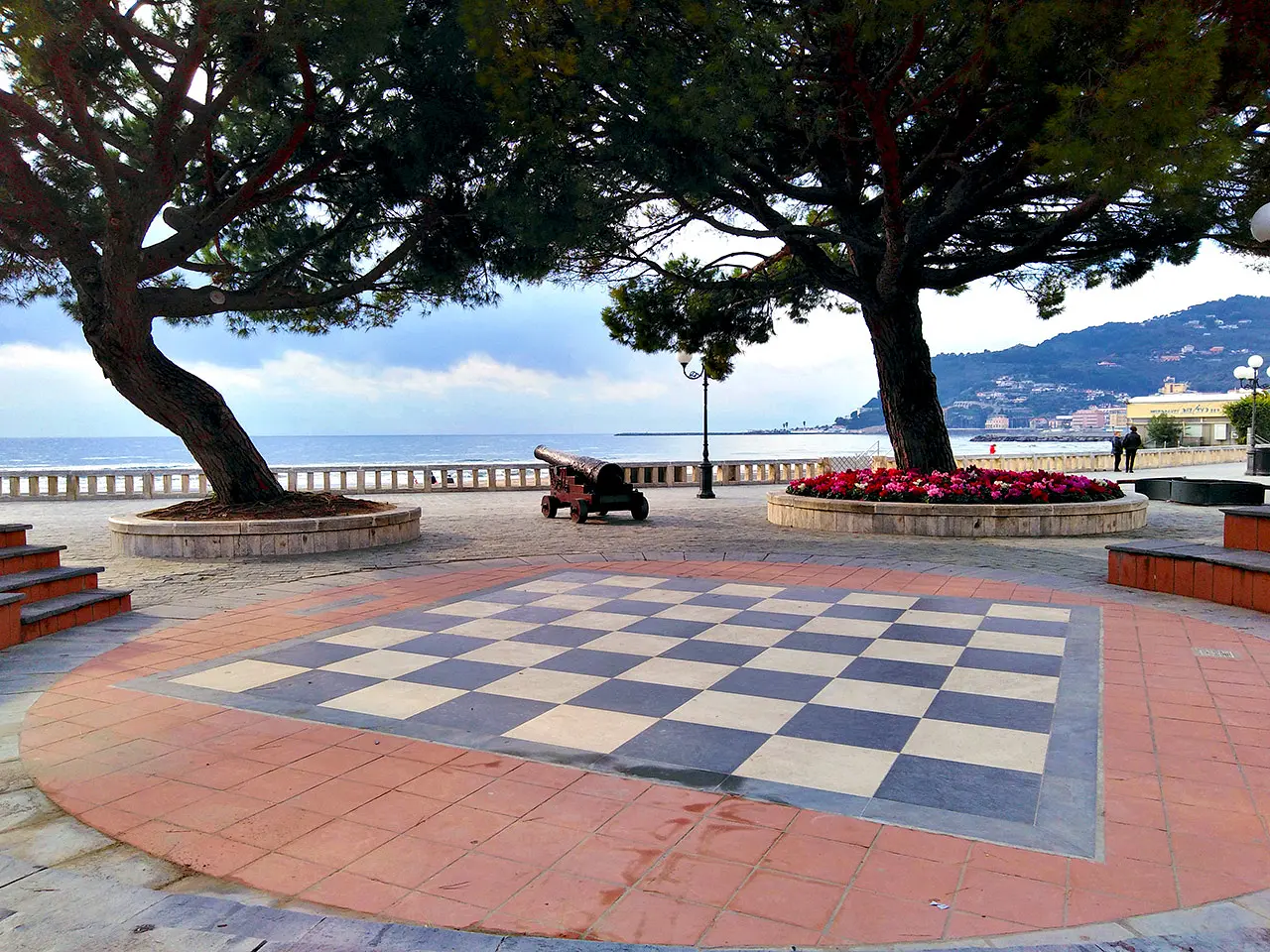 Automatically translated page.
What it is and where it is
We walk on the Turtle Pier that goes into the sea for several hundred meters from the Carcheri waterfront. From the furthest point, right on the turtle's head made of rocks piled on top of each other, we enjoy the magnificent view of the Dianese Gulf, while the wind ruffles our hair. Apart from the coastline, where the most modern part of the town stands today, almost all of it rebuilt after the earthquake, it is the hamlets that reveal an important part of history, especially Diano Calderina, west of the town.
Why it is special
A town that has known the myriad dangers from the sea, with the frequent incursions of barbarians and privateers between the 16th and 19th centuries, but also the tremendous force of the earth, with the earthquake of February 23, 1887, from which it rose again renewed in its marvelous form today. It was only thanks to its spirit of resilience that Diano Marina was able to be reborn from the rubble and appears today as a town full of colors and new wonders, where, however, there is no shortage of ancient evidence.
Not to be missed
The event that most symbolically recalls the rebirth of the city of Diano Marina is the Corpus Christi flower display. More than 2 thousand square meters of the downtown streets are covered with a million colorful petals that, skillfully and patiently arranged, go to make up religious and Eucharistic figures. It is not only a religious representation, but a fundamental symbol for the Dianese, an opening to the season of the sun, to beauty. An extraordinary ability that flowers have is that of being reborn in spite of everything.
A bit of history
Turning back from the pier, we approach the Diano Cannon, a symbol of the city's sea defense from barbarian raids in centuries past, still pointed toward the horizon as a warning in remembrance of the deeds accomplished. Just beyond, between the thick foliage of two imposing trees, stands the imposing facade of the Parish Church of St. Anthony Abbot, the sacred building of greatest historical interest. In the center are the Civic Museum and the Dianese Politeama Theater, the main gathering place after the 1887 earthquake.
Curiosities
Among the 7 construction phases of the church of St. Anthony Abbot, the most renowned is the one that took place between 1862 and 1865, completed to allow it to accommodate more worshippers. Then consecrated on May 11, 1873, and the bell tower completed the following year, finally, in February 1887, Savona painter Lazzaro De Maestri was completing the artistic decorations of the vaults when the earthquake irreparably damaged his entire work. Nevertheless, with an immense spirit of resilience, after only 8 months, the church was reopened to the public.
To make travel arrangements
Collections
Discover places and related research
The Map thanks:
Collections
Discover places and related research