6270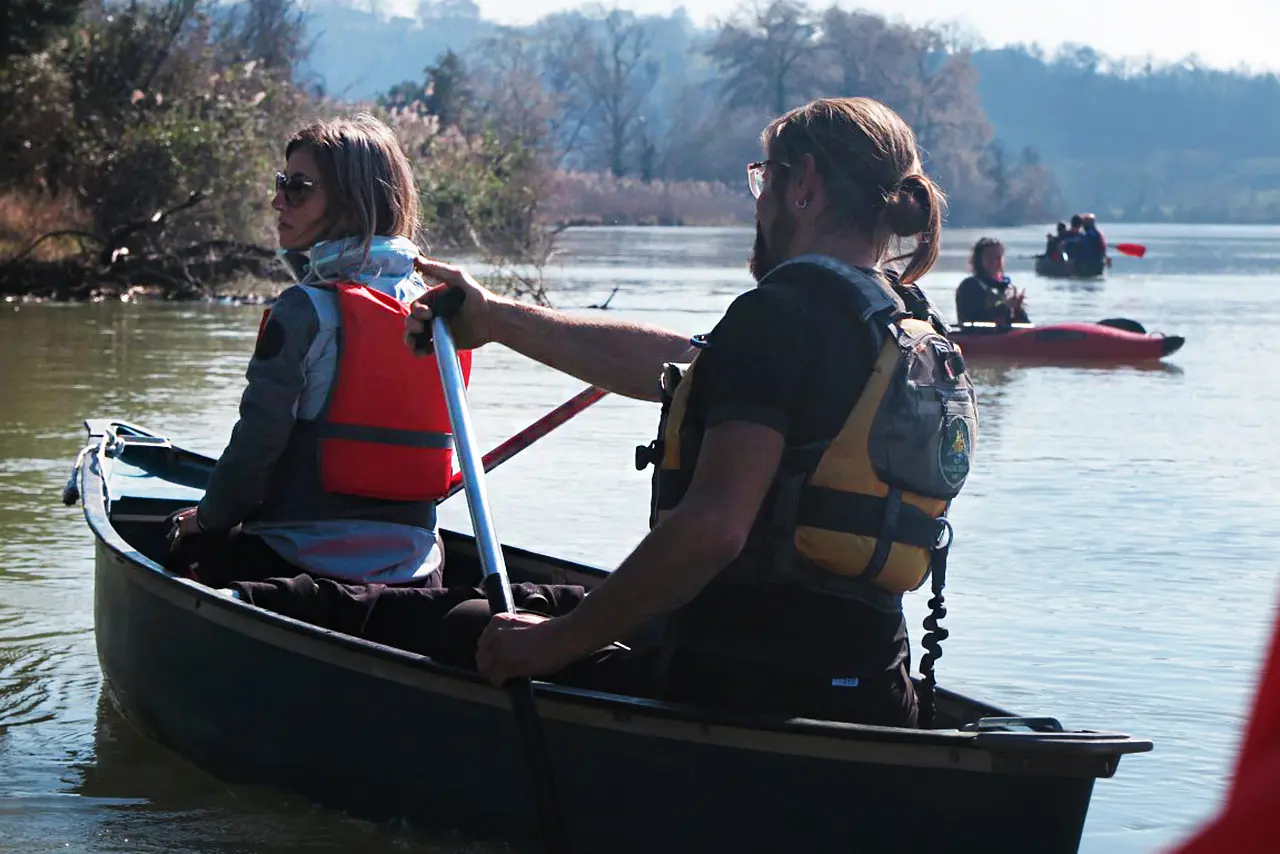 The Tiber from Todi to the Eternal City - 1 DI 7
From Todi to Lake Corbara, in the Tiber River Park
Where the river carves the rock



Automatically translated page.
The adventure begins: walking in the village
The starting point of our tour is Todi, one of the most fascinating towns in Umbria, known for its Etruscan-Roman origins. A first visit through its streets and alleys is an immersion in the ancient history of this place, told by the buildings and archaeological evidence. The journey can only start from Piazza del Popolo, the heart of the village overlooked by civil and religious palaces that have marked the history of the town. Consider that the Palazzo del Popolo (or Palazzo Vecchio) is one of the oldest municipal buildings in Italy.
The center of Todi stands on a lush hillside that directly overlooks the Tiber Valley. It is here that the river flows so impetuously that it is nicknamed "The Furious," and it is here that the Tiber River Park stands today. There are numerous places from which to observe the panorama of the hills and the valley: Piazza IV Novembre is the highest point of the city and from here it is also possible to glimpse the remains of the castles, which once formed an articulated defensive system of the territory.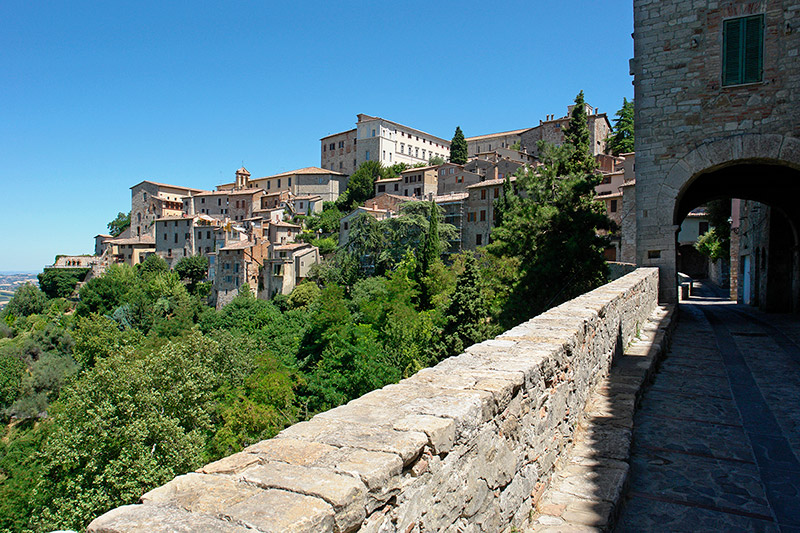 At a slow pace in the village of Todi
The power of water
Leaving Todi we approach the river and here the adventure begins, accompanied by the incessant sound of the flowing of its waters. In this stretch, the waters of the Tiber have given rise to very special landscapes, such as the high and jagged banks of the Forello Gorges, which reach almost 200 meters at the highest points and then slope down gradually. This area also gives climbing enthusiasts an equipped crag with about 20 routes to practice especially in spring and fall and on summer mornings.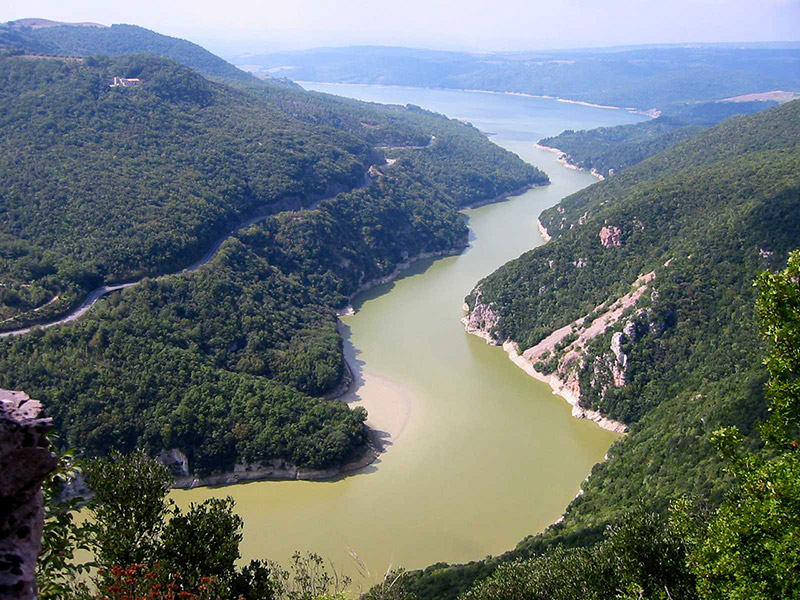 The Tiber flows into Lake Corbara at the exit from the Forello Gorge.
This sometimes rugged place forms the heart of the Tiber River Park, and along the way it is not difficult to encounter fallow deer and mouflon. Although the landscape appears impassable and steep, the views are still spectacular. Along these banks we can observe the true force of the river's waters, which over hundreds of years have carved out the travertine rock walls, giving rise to an exciting naturalistic spectacle. We thus follow the course of the "Furioso" as it finally flows into Lake Corbara, the destination of this our first stop.
To make travel arrangements
Collections
Discover places and related research
The Map thanks:
Index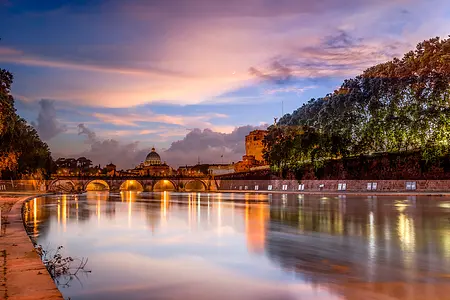 INTRODUZIONE
The Tiber from Todi to the Eternal City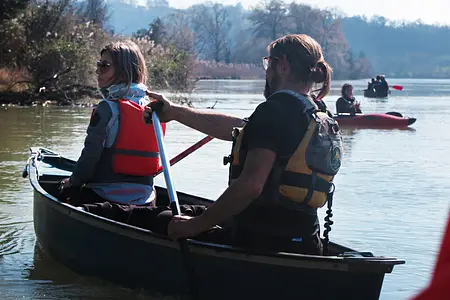 1 di 7
From Todi to Lake Corbara, in the Tiber River Park
2 di 7
From Lake Corbara to Baschi, between nature and archaeology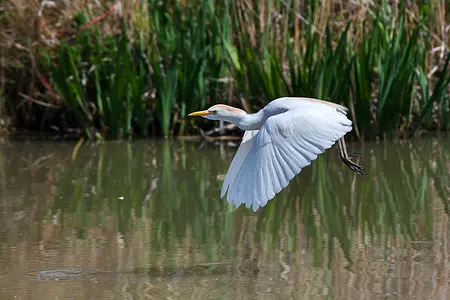 3 di 7
From Baschi to the WWF Oasis of Alviano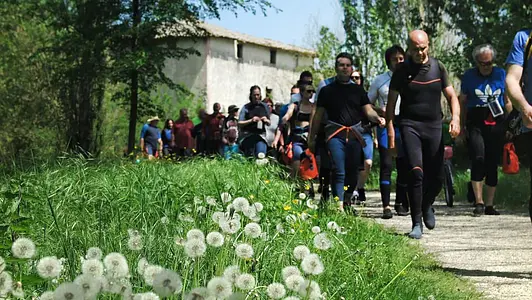 4 di 7
From Alviano to Attigliano, an up and down between Umbria and Lazio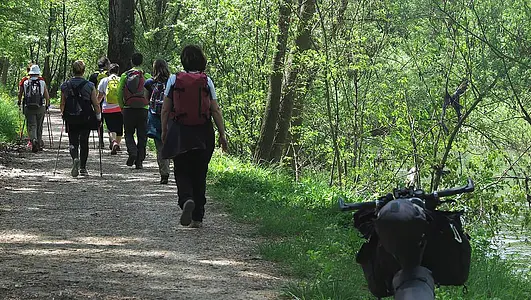 5 di 7
From Attigliano to Civita Castellana, via Orte.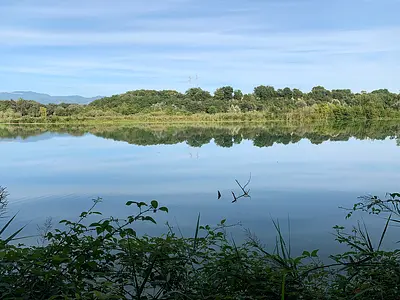 6 di 7
From Civita Castellana to Nazzano, stories and secrets of the river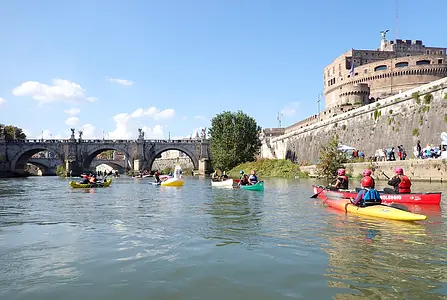 7 di 7
From Nazzano to Rome, where it all began
Collections
Discover places and related research