152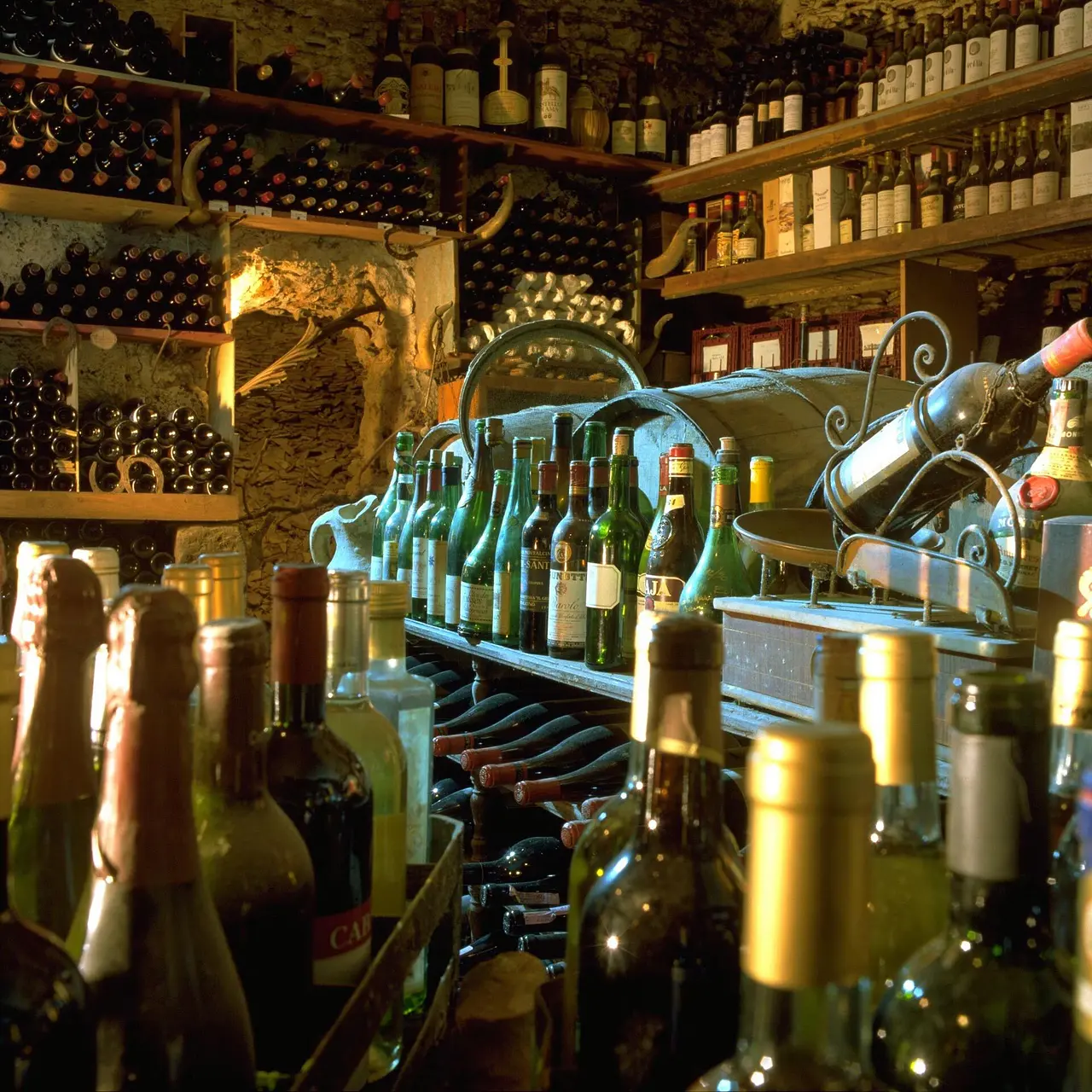 Checchino's, the sanctuary of Roman cuisine
Founded in 1887, it is one of the attractions of Rome's Testaccio district.

Automatically translated page.
There are some historic establishments so evocative that they become museums of themselves. This is certainly the case with this restaurant, active since 1887 when it was a tavern with a kitchen, frequented by workers in the then-popular Testaccio neighborhood. But there's more, because Checchino is not a vintage atmospheric eatery, as so many others strive to be, it is simply authentic, from the furnishings to the cuisine proposal of strict and exclusive Capitoline tradition.
Checchino's dishes
Sitting at Checchino's tables means being able to enjoy the dishes that have made Roman cuisine famous in their proper execution, such as bucatini alla gricia (an archaic version of amatriciana), or rigatoni con la pajata, puzzling in its use of lamb offal but so tasty that all reservations melt away. Scrolling through the menu, indeed, several dishes employing cuts of the "fifth quarter" (tripe, offal, trotters) will jump out at you, but there is an explanation...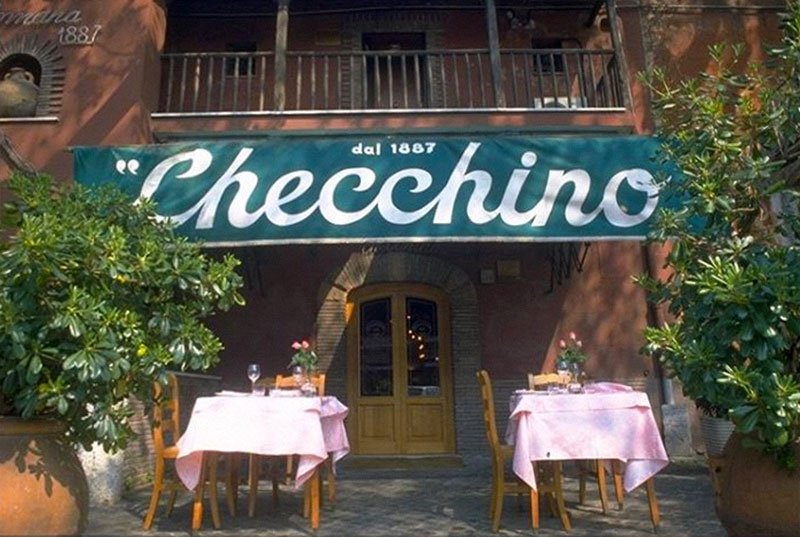 The entrance to the restaurant, heir to the old Testaccio tavern
The quinto quarto
Checchino has a symbolic dish, which is a tribute to those who were his most frequent customers, the so-called "'vaccinari," that is, the workers of the slaughterhouse in front, who received part of their daily compensation in kind: cheap meats, of course, which they would deliver sitting on the spot to the innkeeper so that he could cook them. Thus was born the "coda alla vaccinara," a beef stew unmistakable for the texture of the meat and the aroma of the "sellero," celery, which mellowed its flavor.
Buon Ricordo dishes
Checchino is a member of the Buon Ricordo Association, which owes its name to the custom of its restaurants to present customers with an artistic ceramic plate depicting the restaurant's specialty. Here over the years various Capitoline specialties have followed one another: coda alla vaccinara; abbacchio alla cacciatora; Roman-style meat rolls; and most recently ox garofolato, an extraordinary meat dish in a spicy sauce.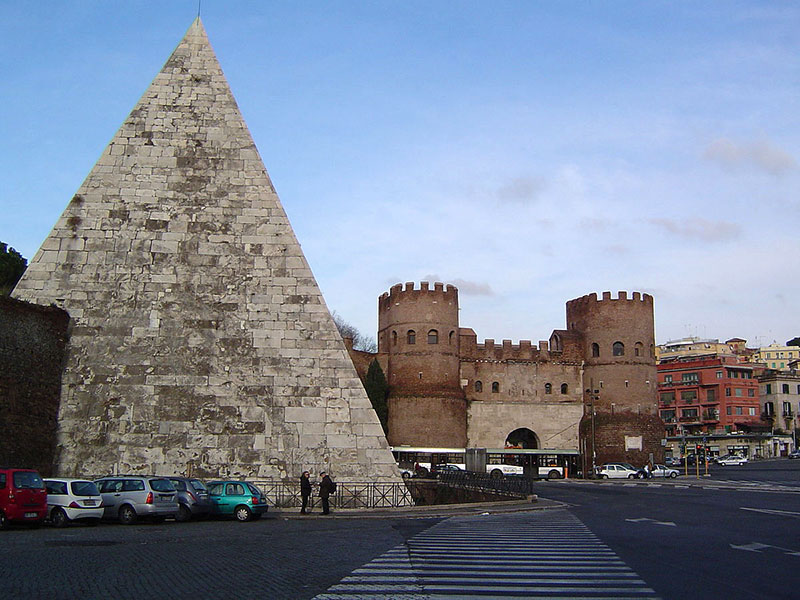 The Piramide Cestia and Porta San Lorenzo introduce the Testaccio district
The Testaccio
The ward takes its name from the so-called Monte dei Cocci, Latin for "testae," hence the current name Testaccio: an artificial relief that grew in Roman times to 70 meters in height by accumulation of millions of broken amphorae at the end of their function in the nearby port on the Tiber. Over the centuries, this mass was excavated by carving out warehouses that were well insulated from temperature changes, thus ideal for storing wine, consequently leading to the opening of taverns that provided for its direct sale.
To make travel arrangements
The Map thanks: