6402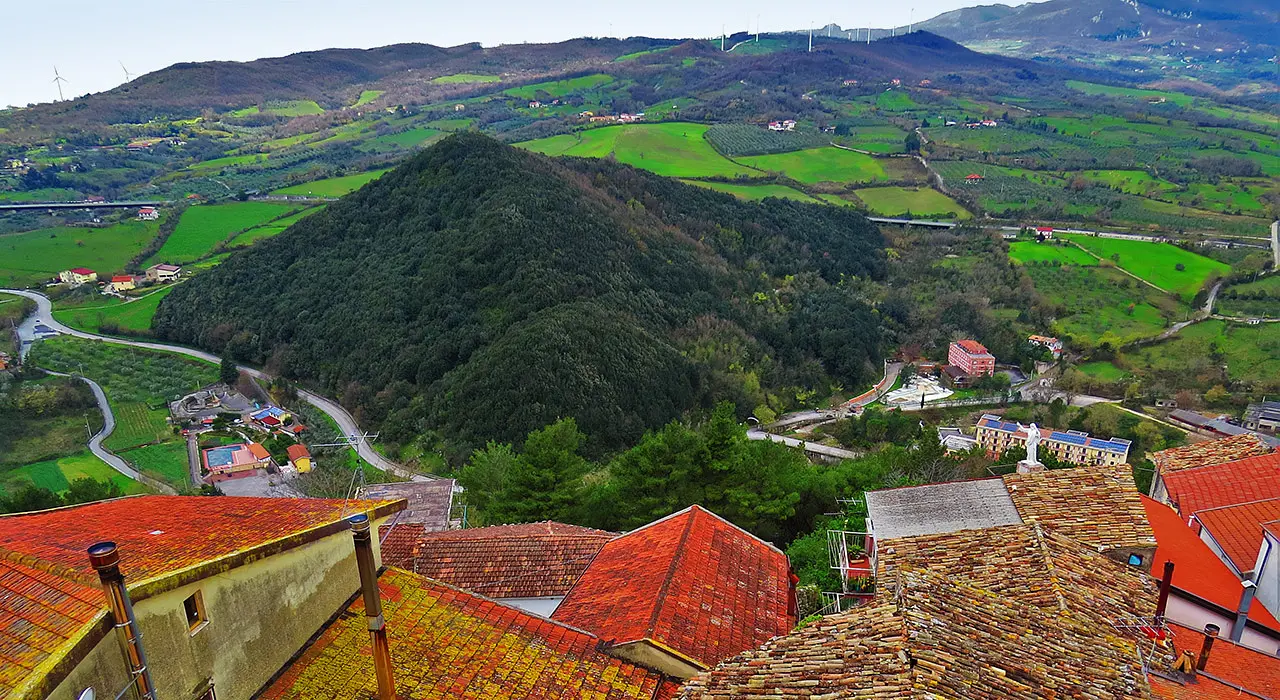 Automatically translated page.
The last day of our journey of discovery in the Tanagro has arrived inexorably, the sixth day. We leave Buccino with a little weariness in our bones, and our eyes wandering downstream searching in the silvery ribbon that guides us even now that we are a little further away. Below us, the Tanagro becomes more sinuous, stretching out in soft loops. Ahead of us, the road that leads us toward the last two villages that owe so much to our dear river.
Palomonte, a picturesque village
The first village we encounter looks like a compact cluster of colorful houses and buildings, firmly anchored to a mountain. At its foot, the lands made green and fertile by the generous river: this is Palomonte, which welcomes us among its streets. Well-maintained and recently modernized houses alternate with those half-destroyed by the earthquake. Here, too, the now-familiar presence of the stone profiles of the doorways brings to mind the many emotions experienced in the past few days. But this is not the time to get caught up in memories; there is still a village to reach, and one last tribute to the Tanagro, before leaving, finally, its valley. Before we go on, however, we allow ourselves one more moment in Palomonte, this time in its immediate vicinity to enjoy some of its nature and history, for example by going in search of its caves inhabited since prehistoric times, formed by the Vonghia stream. It will be it, if we wish, that will bring our greetings to the Tanagro, of which it is a tributary.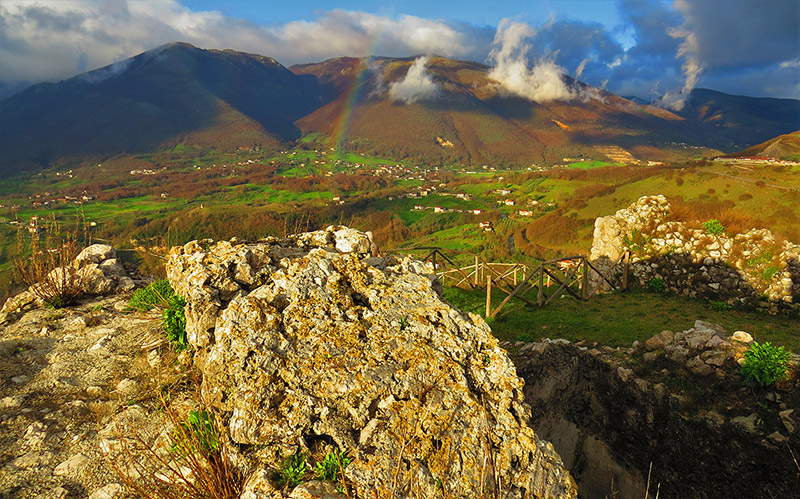 Green landscape from the ruins of the castle of Palomonte
The mouth of the Tanagro, the end of one journey, the beginning of another
And now yes, we are really ready to continue to Contursi Terme. Its name leaves no room for doubt, this village has a very close relationship with water, and we are not just talking about that of the Tanagro. There are many springs here that have become known over time for their beneficial properties. Our interest, however, is all taken up by the village itself, which, like Palomonte before it, calls to our memory the moments we have experienced in the last few days: the narrow streets, the houses painted in garish hues, the indelible signs of the earthquake, and an open panorama over the green valley, the mountains fading bluish against the sky, and the river-or rather, two: Tanagro and Sele. The Tanagro, too, has reached the end of its journey and, like us, is preparing to leave for other horizons: right here, in the territory of Contursi Terme, it flows into the Sele, the main river of Cilento, and together with it reaches the coast and then the sea, blissing in the lush nature that awaits it.
Farewell dear Tanagro, you have been a faithful companion and a safe guide. Thank you for this wonderful journey!
To make travel arrangements
Collections
Discover places and related research
The Map thanks:
Index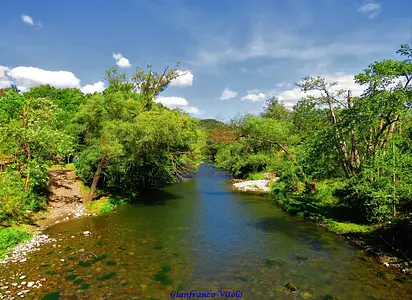 INTRODUZIONE
Discovering the Tanagro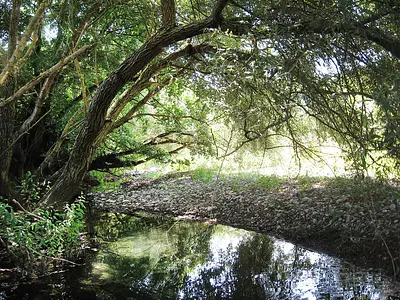 1 di 6
The adventure begins: the first meeting with the Tanagro

2 di 6
Casalbuono to Sala Consilina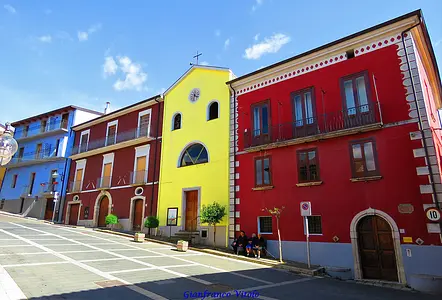 3 di 6
From Sala Consilina to Pertosa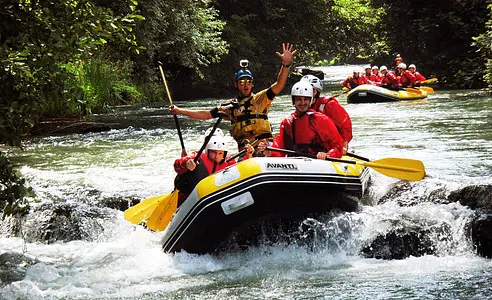 4 di 6
From Pertosa to Auletta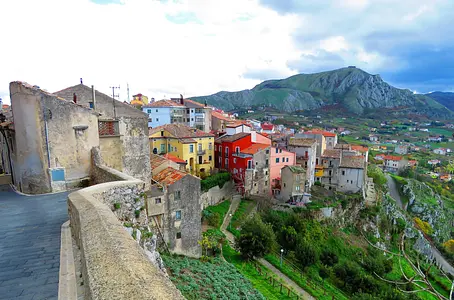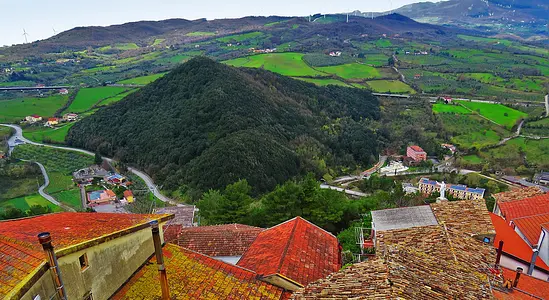 6 di 6
Buccino to Contursi Terme
Collections
Discover places and related research