6358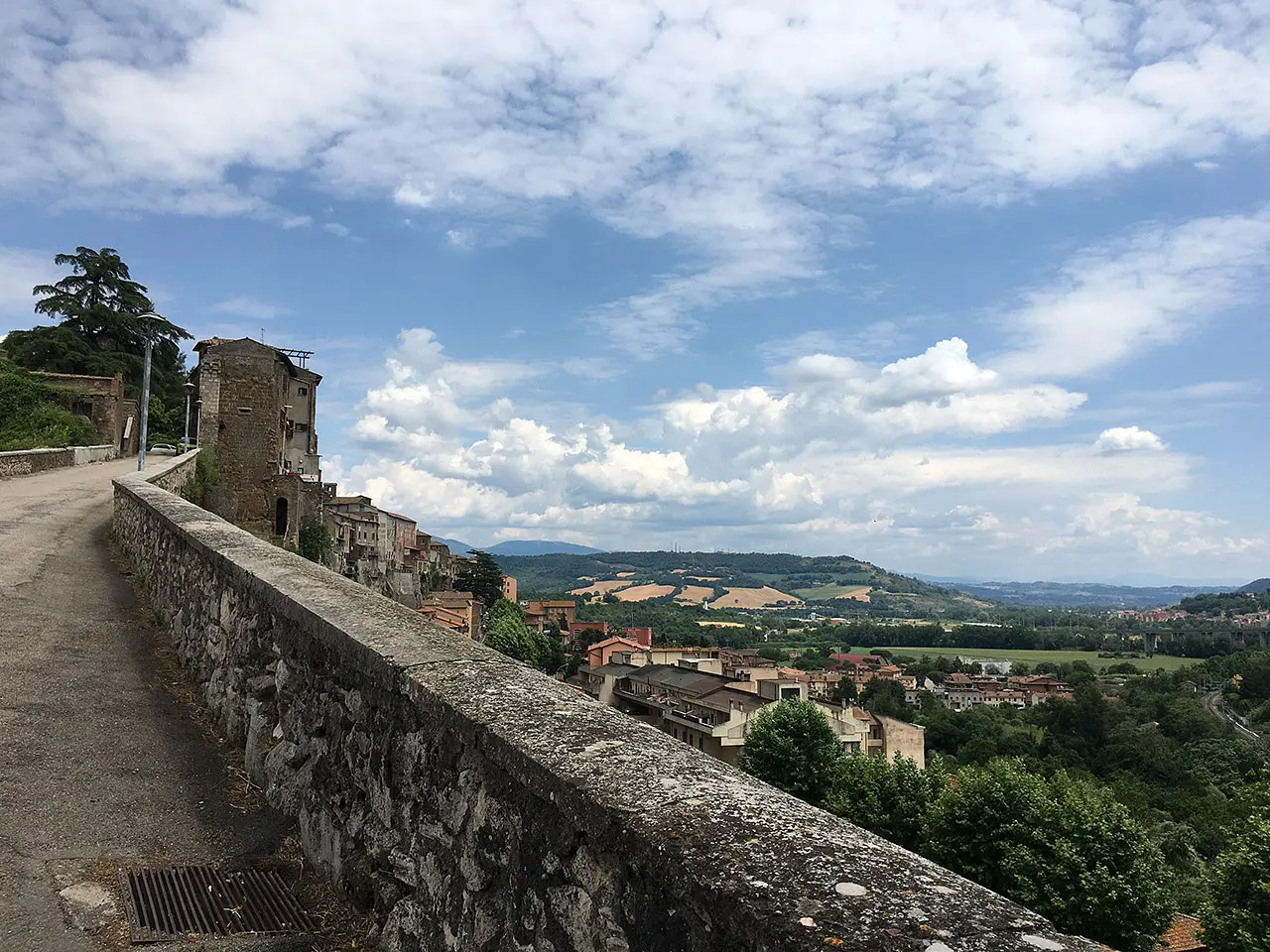 Automatically translated page.
Toward secret Lazio
Our journey resumes from the Umbrian village of Attigliano with a stop through unspoiled landscapes that lead us to a fascinating and unusual Lazio. All lovers of nature and outdoor sports will be able to admire, step by step, an area that, although a short distance from Rome, has remained completely removed from the hectic metropolitan pace.
The many historical and natural attractions are visible to the naked eye: as we proceed southward we see the Amerini Mountains and their breathtaking landscape receding, with villages springing up homogeneous and proud, dominating the Tiber Valley. This is a land of saints and brigands, of stories and condottieri who, never losing sight of the flow of the Tiber River, moved slowly through these paths.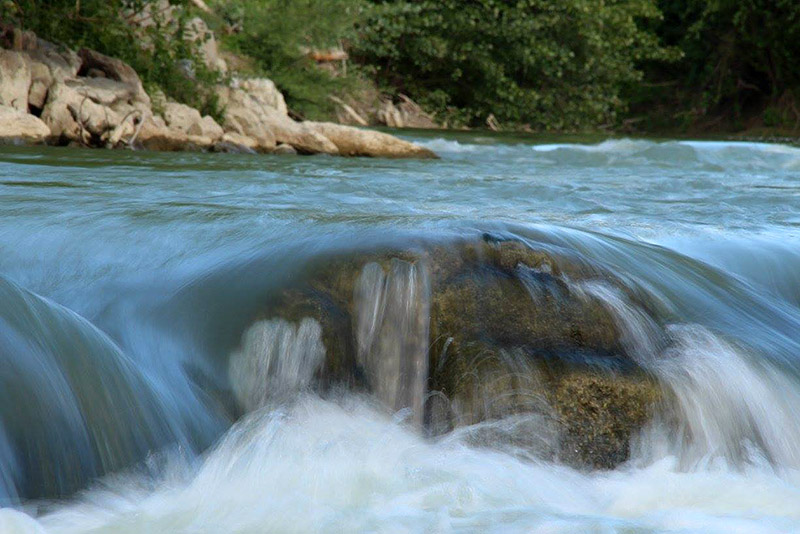 The music that accompanies us along the way
The village that rises from the earth
In a short time we arrive at the Latium village of Orte: the historic center is well preserved and has as its nerve center Piazza della Libertà: a place of meeting and celebration for all the inhabitants. The village is a marvelous, with its dense web of alleys and small squares, gates and windows adorned with flowers and many spectacular viewpoints over the Tiber Valley.
Getting back on the road to the south, we pick up, as a reference, the Tiber River: by bike or on foot, the route is gentle, interspersed with small ups and downs, perfect for small breaks to take photos, pick wild asparagus or wildflowers. The stage is also passable by canoe or sup with detours to valuable nature areas.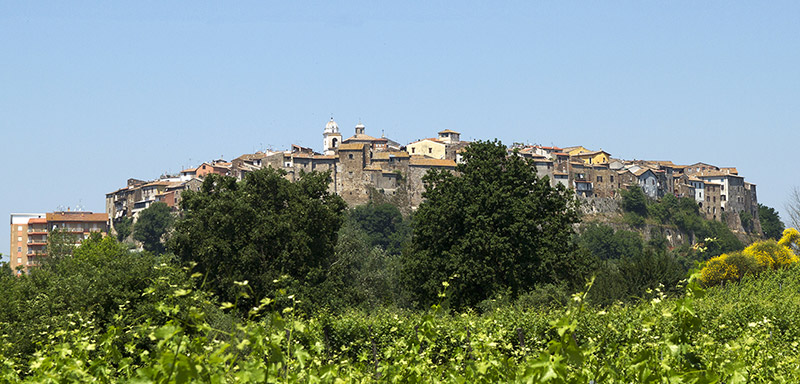 Arrival at the village of Orte
Sister regions
Here Lazio and Umbria touch each other, exchange, accompany us by giving each other a symbolic relay, as if to tell us that the territorial fence is only a formality and that the two territories coexist in perfect harmony. Thus we arrive at another village of rare beauty: Civita Castellana. Unmissable, beautiful in its urban fabric and marvelous thanks to its terraces overlooking the Tiber Valley.
It is no coincidence that Civita Castellana was one of the stops on the Grand Tour, the long journey through continental Europe made by the youth of the European aristocracy beginning in the 17th century. A worthy destination for our fifth day of adventure!
To make travel arrangements
Collections
Discover places and related research
The Map thanks:
Index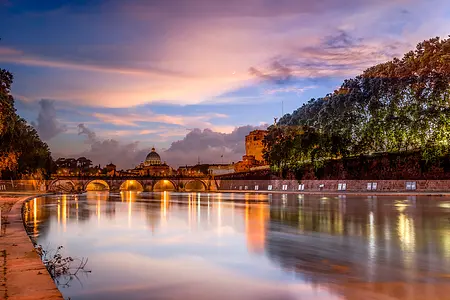 INTRODUZIONE
The Tiber from Todi to the Eternal City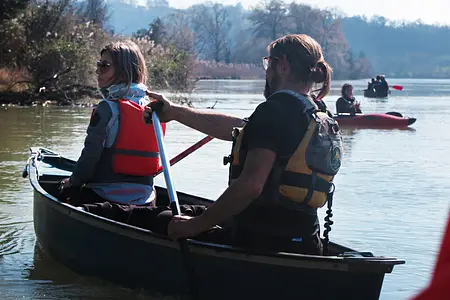 1 di 7
From Todi to Lake Corbara, in the Tiber River Park
2 di 7
From Lake Corbara to Baschi, between nature and archaeology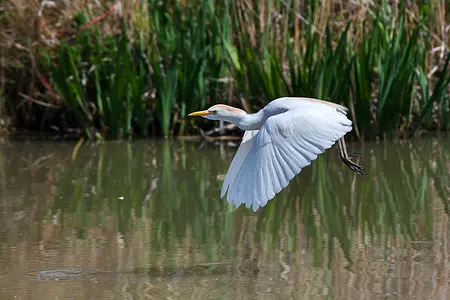 3 di 7
From Baschi to the WWF Oasis of Alviano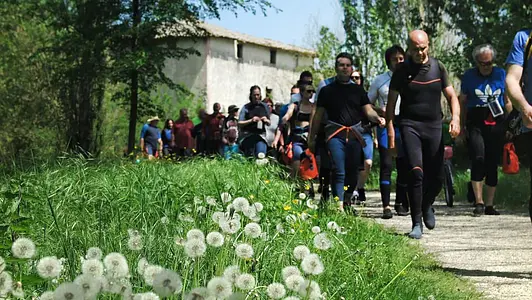 4 di 7
From Alviano to Attigliano, an up and down between Umbria and Lazio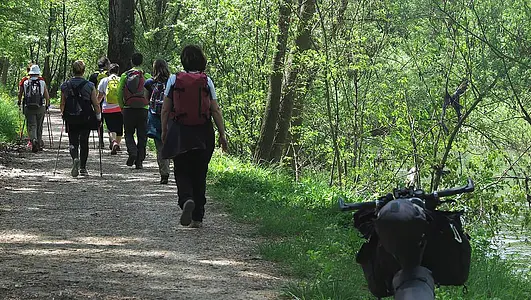 5 di 7
From Attigliano to Civita Castellana, via Orte.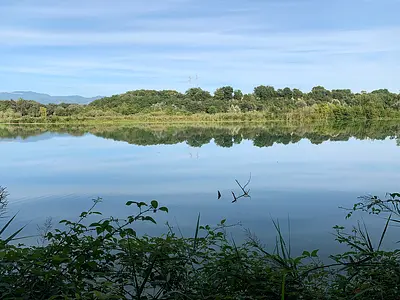 6 di 7
From Civita Castellana to Nazzano, stories and secrets of the river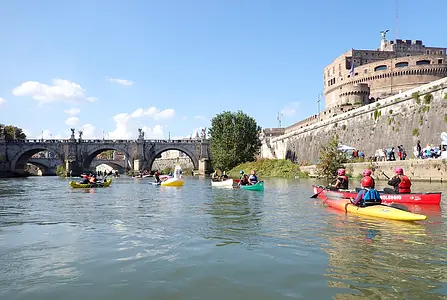 7 di 7
From Nazzano to Rome, where it all began
Collections
Discover places and related research