6287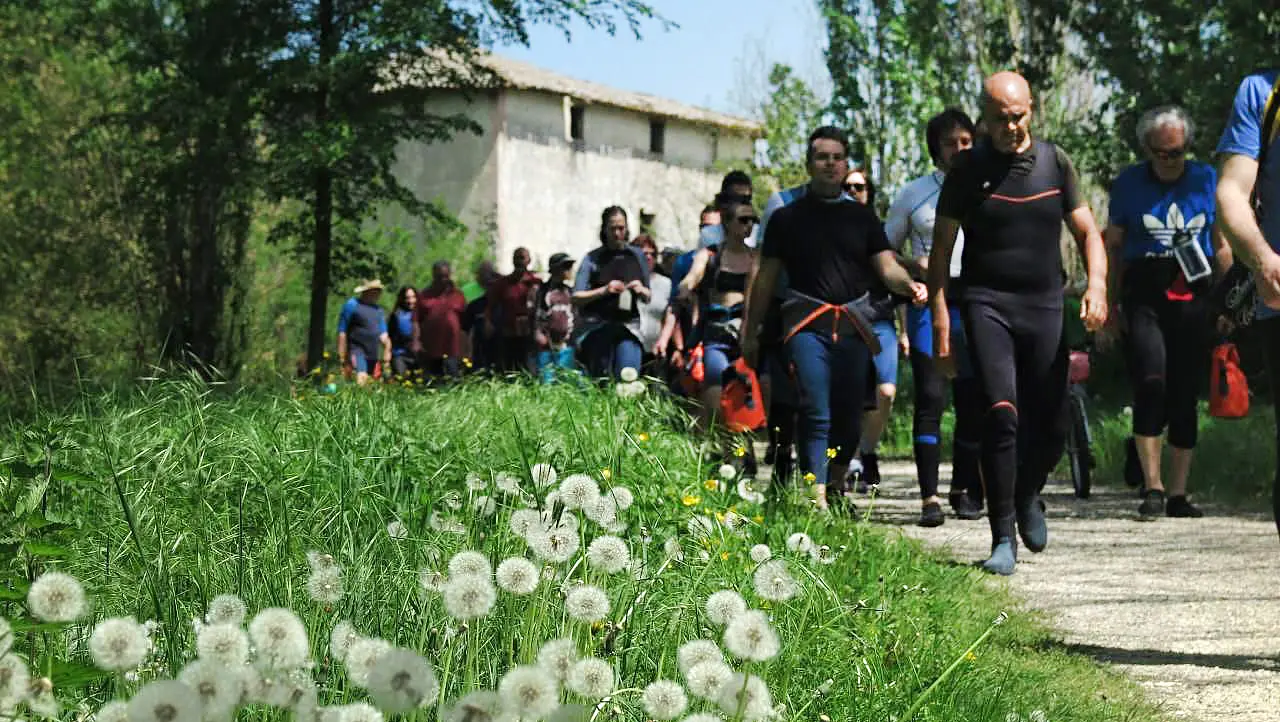 The Tiber from Todi to the Eternal City - 4 DI 7
From Alviano to Attigliano, an up and down between Umbria and Lazio
Where the Tiber marks the border between two sister regions



Automatically translated page.
From the Tiber to the sulphurous waters
The fourth day of the exciting descent of the Tiber is dedicated to the discovery of a part of the plain crossed by the river located on the border between Umbria and Lazio. Heading towards Attigliano, the exploration starts from the artificial lake of Alviano and continues to the Ramici Spring.
From the Fonte di Ramici, or Holy Water Spring, gushes sulfur water with excellent curative and digestive properties. Its beneficial effects have been known since the 1300s and linked to the religious cult of the Madonna of Ramici, whose shrine is located nearby. There is also a thermal park near the spring, nestled in a unique setting among the gullies and greenery of the Umbrian-Lazio plain. Why not treat yourself to a special stop before resuming the journey by land or water?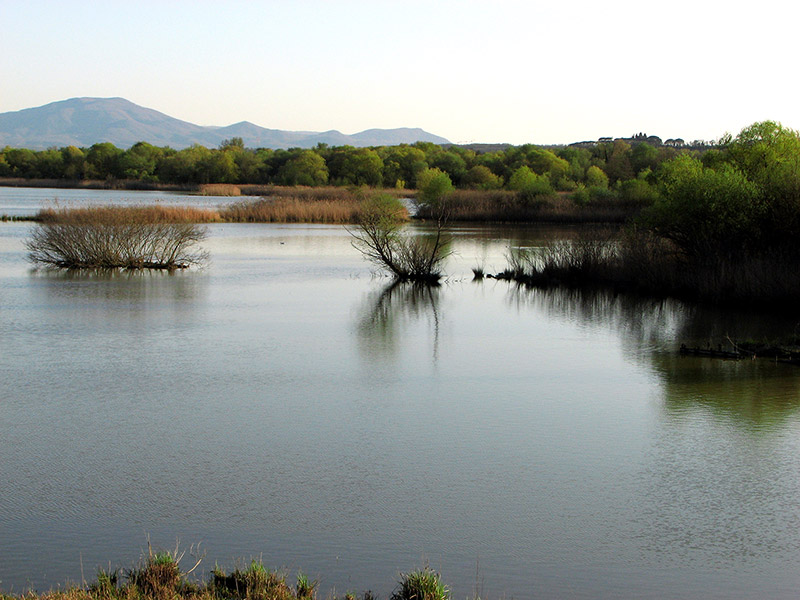 Departure from Lake Alviano
Towards Attigliano, between river terraces and badlands
For those who choose to continue by water, navigation on this leg proves easy and pleasant, with no rapids or treacherous bends. On the other hand, those who continue on foot or by bicycle, having crossed an initial stretch of plain will encounter some not very tiring ups and downs among the river terraces, generated by the floods of the Tiber that occurred in different historical times. There will be no shortage here of panoramic views of the valley below, alternating with truly exceptional calanque formations.
Having overcome the various elevation differences, we return to the plains: this time the landscape takes on purely agricultural connotations until we reach Attigliano, the day's destination, a true natural terrace overlooking the Tiber Valley.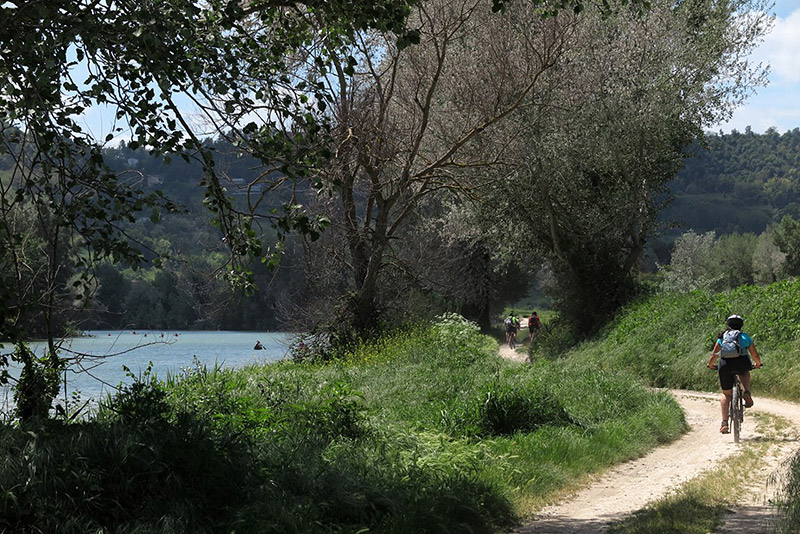 Accompanied by the river, by land or by water
Attigliano has always lived with its river for better or worse: in 1870 there was a disastrous flood and the village was submerged in many places by three meters of muddy water. Nevertheless, the medieval center is perfectly preserved and remains the most interesting sight. Before your next stop, allow yourself time for a relaxing stroll, taking photos of the Tiber valley and a dinner of the generous local products!
To make travel arrangements
Collections
Discover places and related research
The Map thanks:
Index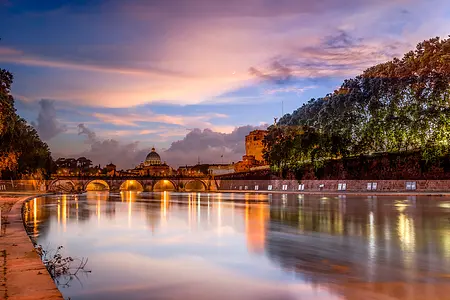 INTRODUZIONE
The Tiber from Todi to the Eternal City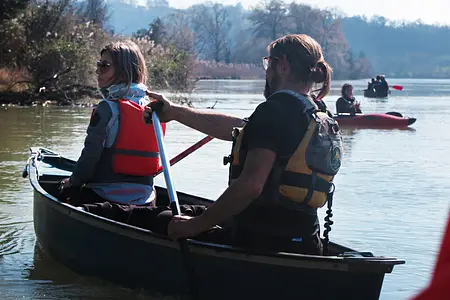 1 di 7
From Todi to Lake Corbara, in the Tiber River Park
2 di 7
From Lake Corbara to Baschi, between nature and archaeology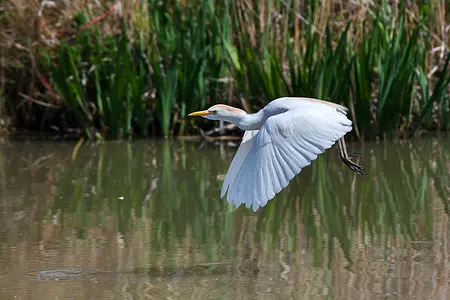 3 di 7
From Baschi to the WWF Oasis of Alviano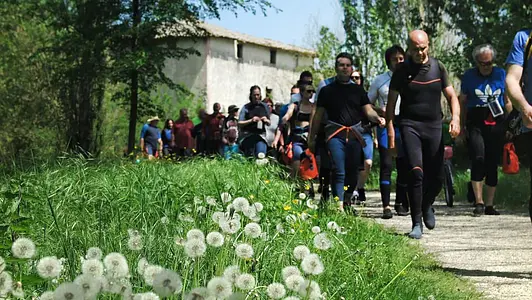 4 di 7
From Alviano to Attigliano, an up and down between Umbria and Lazio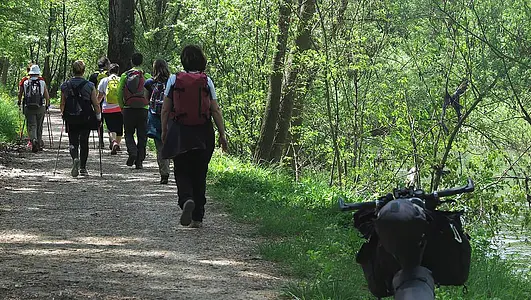 5 di 7
From Attigliano to Civita Castellana, via Orte.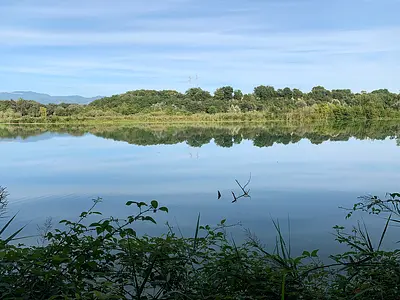 6 di 7
From Civita Castellana to Nazzano, stories and secrets of the river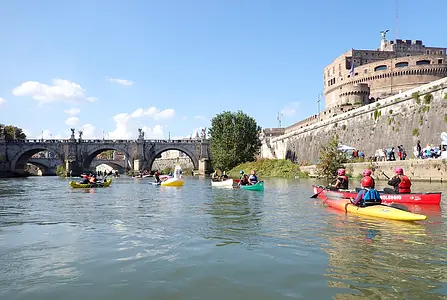 7 di 7
From Nazzano to Rome, where it all began
Collections
Discover places and related research