82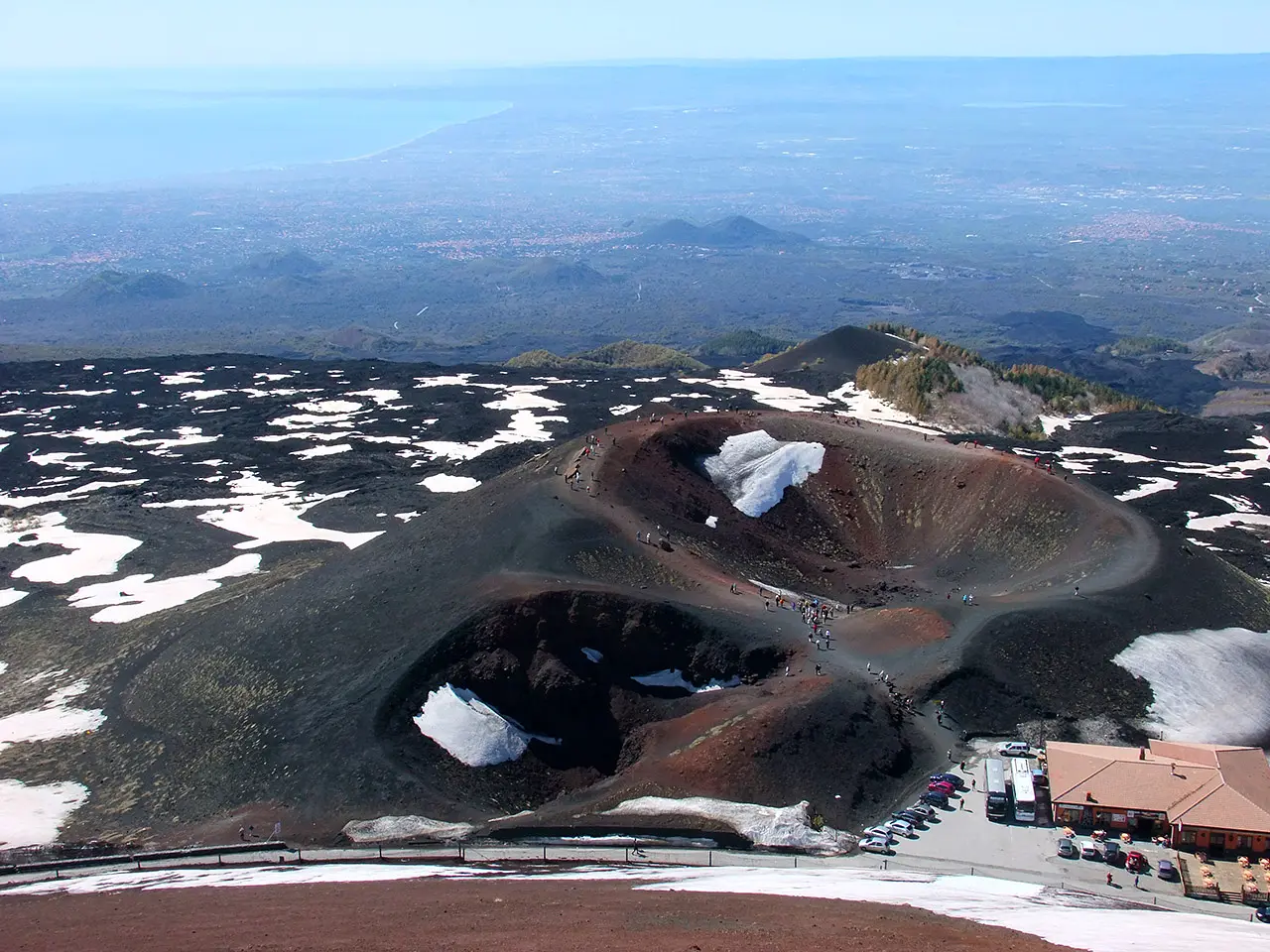 Sylvester Craters
Walk in the craters of Etna and feel the power of Nature

Automatically translated page.
What it is and where it is
At about 1900 meters above sea level on the slopes of Mount Etna, Crateri Silvestri is an experience not to be missed: two huge extinct craters formed by the 1892 eruption. An encounter with the volcano within everyone's reach. It is easily reached by car on SP 92 to the forecourt of the historic Rifugio Sapienza. The Etna Cable Car also departs from here, taking you closer to the summit craters, at 2900 meters above sea level. The Lower Silvestri Crater can be reached without difficulty in ten minutes. The Upper Crater must be conquered by facing a steep and somewhat slippery climb of about 20 minutes, but it is certainly worth the effort. The only drawback: the constant coming and going of tourists exploring Etna.
Why it's special
In a lunar landscape, lashed by the wind, dominated by the reds of the rocks and the blacks of the lava, mellowed in spring by a thousand tiny flowers, we walk on the slopes of the volcano and descend inside the two huge extinct craters of the Silvestri Mountains. We sense all the force of a mighty Nature, creating and destroying. Sometimes the haze thickens in the craters and seems almost like the smoke of a new awakening. On clear days our gaze reaches out to the towns at the foot of the volcano and then to the sea. And the view enchants us.
A bit of history
Nicolosi, 1892. Mount Etna awakens. The eruption lasts for 173 days. This is the date of birth of the Silvestri Craters, named after a well-known volcanologist, Orazio Silvestri.
Curiosity
At 3326 meters high, Mount Etna is the highest active volcano in Europe. It has been a UNESCO World Heritage Site since 2013.
To make travel arrangements
The Map thanks: