18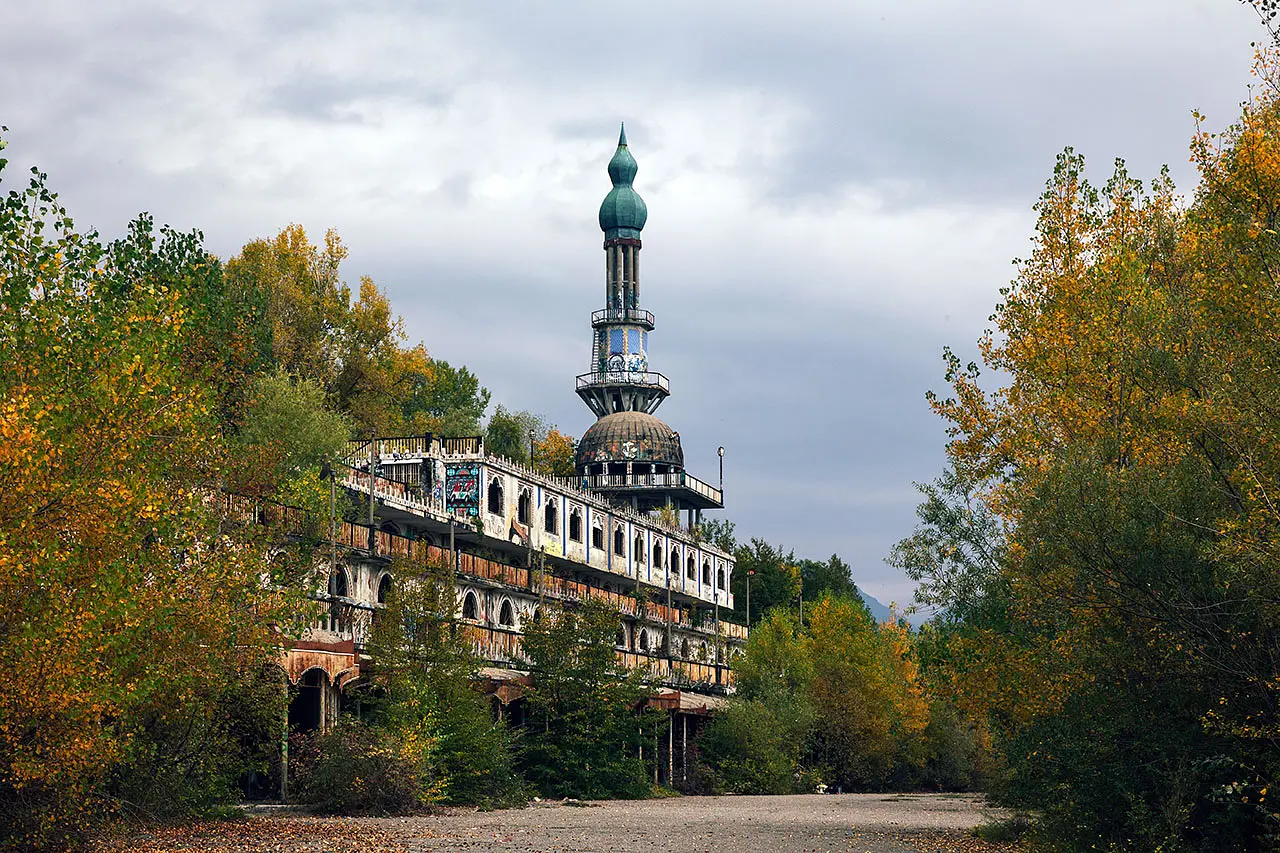 Consonno, the ghost town
It was supposed to be the Las Vegas of Brianza; today it is a destination for the curious and nostalgic.

Automatically translated page.
What it is and where it is
Consonno is a ghost town. It stands on Mount Brianza, in the municipality of Olginate (Lecco), and has been a destination for photographers and fans of abandoned places for many years. Here, in the 1960s, count and real estate entrepreneur Mario Bagno wanted to build a real toy town, with a shopping center and a large amusement park. In 1962 he bought the entire suburb for 22.5 million liras from the families, who were forcibly sent away. Some buildings were constructed, but the work was never completed.
Why it is special
At the entrance to Consonno, the toy village, visitors were greeted by signs and banners such as "In Consonno the sky is bluer," some of whose rusty letters still stand. Walking through the abandoned village, one can get a glimpse of the bizarre architectural design that Mario Bagno had in mind. The buildings, now dilapidated and crumbling, are the result of a strange jumble between different types of architecture, reminiscent of Venice, the Middle East and the fairy-tale images of Walt Disney cartoons. The town's symbolic element is the "minaret," with the huge arabesque-style building that housed the shopping arcade.
Not to be missed
Every year, at the end of September, the "Amici di Consonno" association organizes the traditional Sagra di San Maurizio, where there is no shortage of pizzoccheri. Other important events are the "Burollata" in October (a chestnut festival with mulled wine) and "Pasquetta a Consonno."
A bit of history
To learn more about the history of Consonno, pause and look at period photos that tell the story of life in the village before the arrival of Mario Bagno and talk to some former residents: you can find them at the bar "La Spinada," where the "Friends of Consonno" association is based. The bar is open on Sundays and holidays from 10 a.m. to 7 p.m. from Easter Monday to October.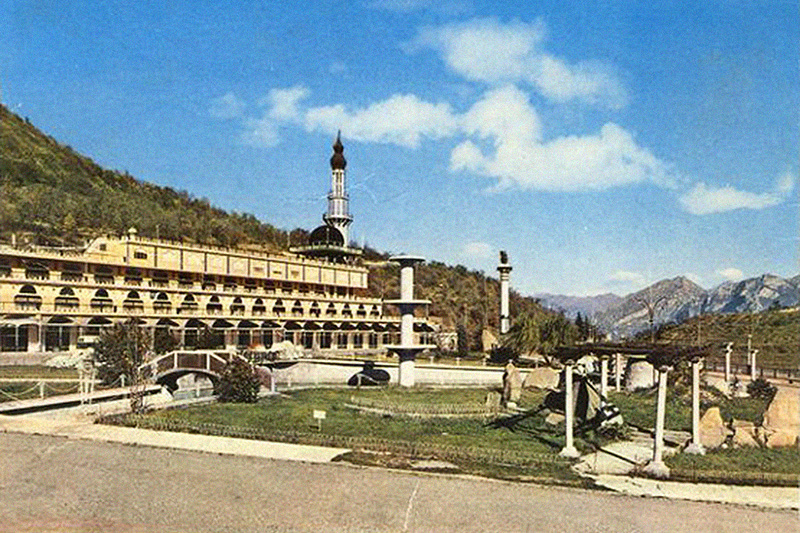 Consonno in the days of "toy town"
To make travel arrangements
Collections
Discover places and related research
The Map thanks:
Collections
Discover places and related research