6390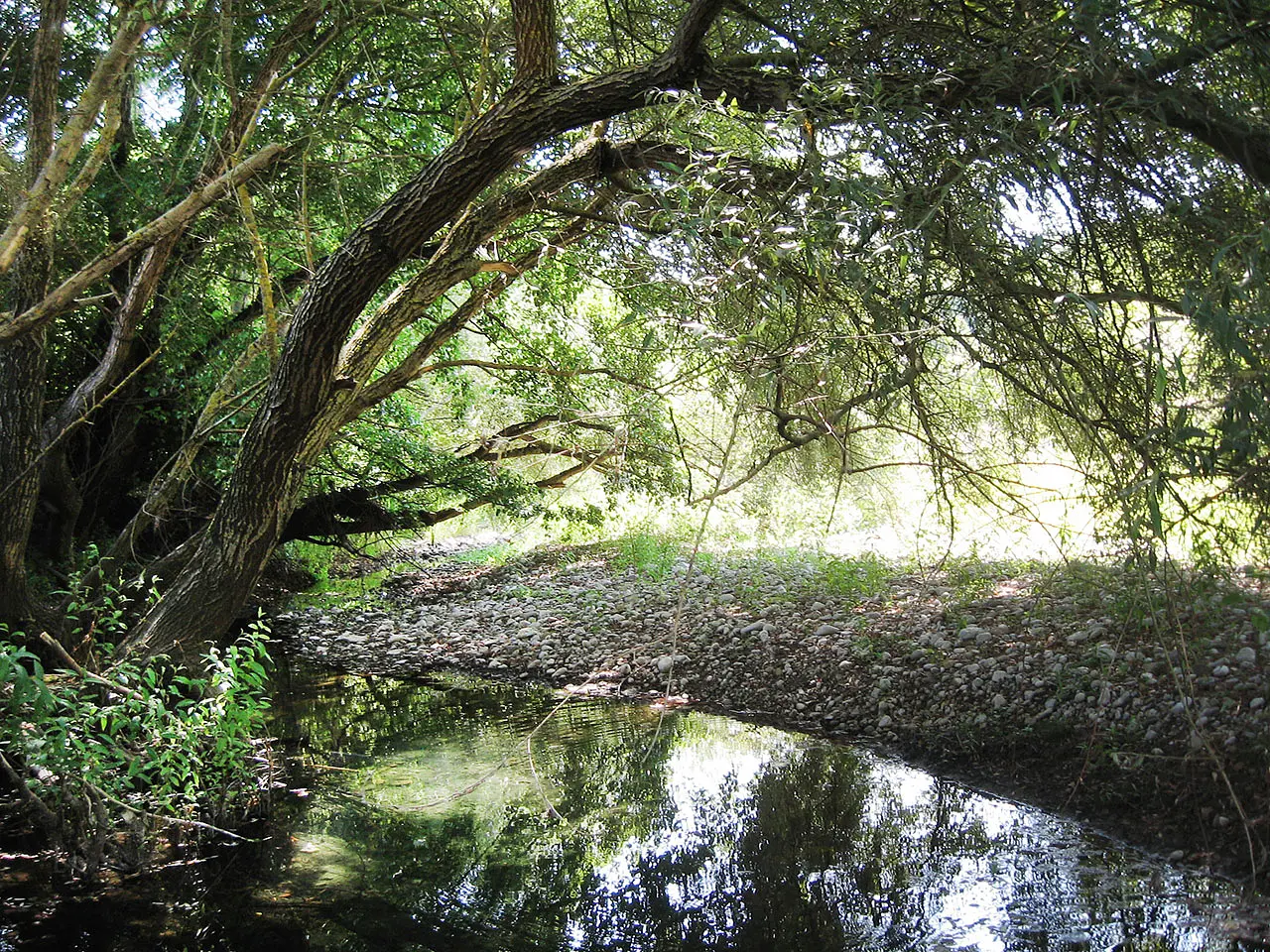 Discovering the Tanagro - 1 DI 6
The adventure begins: the first meeting with the Tanagro
In Casalbuono, where the river has its source.



Automatically translated page.
Our journey of discovery of the Tanagro can only start from its origins. Its source is located at Cozzo del Demanio, at an elevation of about 1336 meters above sea level. At this time it is but a stream timidly beginning its way, also known by the name of Calore. The first village it encounters is Casalbuono, rich in noble palaces and even endowed with a Baronial Castle, but above all, a village strongly linked to water: in its surroundings, in fact, there is a very rich heritage of rural archeology, made up of the ruins of ancient mills and olive presses.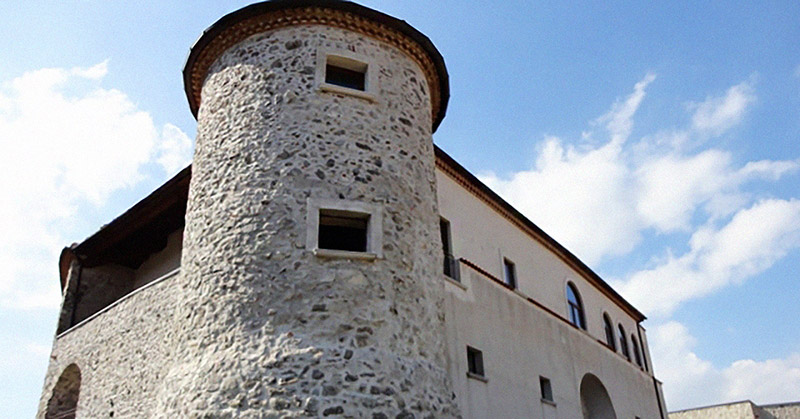 The baronial castle of Casalbuono
The first encounter with the Tanagro
Like the small streams that descend from the mountains to the Tanagro, we too can enjoy a walk through the streets of Casalbuono, then venture along the paths that lead to the old mills, a symbol of the close relationship between man and water, and then down to the right bank of the river and Ponte del Re, which crosses it. We stop first, however, to get acquainted with our guide: the Tanagro.
Right from here, in fact, passes a path that takes us to discover at a slow pace the bank of the Tanagro, enjoying nature in total communion with it. Now we are spoiled for choice on how we want to approach this little adventure, as the route is suitable for walkers, cyclists, but also for horsemen. After introducing ourselves to the landlord, following the Casalbuono route we encounter small waterfalls and fountains with watering troughs, walk up the hill toward the village and then return to the starting point by following a loop trail.
A little bonus
The Tanagro, it seems, is keen to point out early on just how fertile and bountiful its valley is: if you pass through at the right time of year and sharpen your eyesight, you might stumble upon mushrooms and wild asparagus. And while we have stimulated our taste buds, it is good to make a brief mention of the traditional dishes that will greet us when we return hungry from our tour: "migliatiedd," typically summery lamb innards rolls to be cooked over the coals; "pizza d grandinj," a rustic dish made of cornmeal, raisins and cigoli; chickling peas; stuffed pickled peppers; and "minestra maritata," made with cotechino sausage, as well as typical fresh pasta shapes such as cavatielli, fusilli, matasse, lagane and n'filiinfant.
What can we say... if these are the premises, we look forward to continuing our journey!
To make travel arrangements
Collections
Discover places and related research
The Map thanks:
Index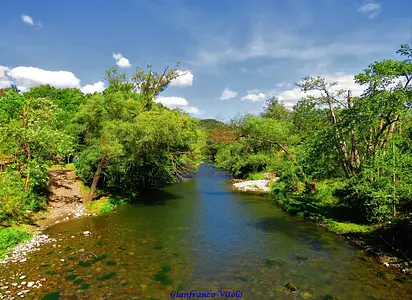 INTRODUZIONE
Discovering the Tanagro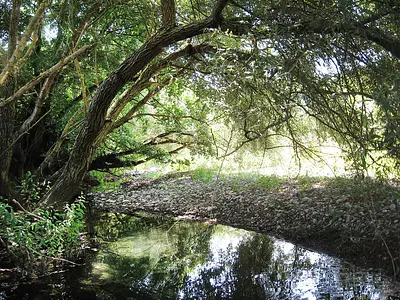 1 di 6
The adventure begins: the first meeting with the Tanagro

2 di 6
Casalbuono to Sala Consilina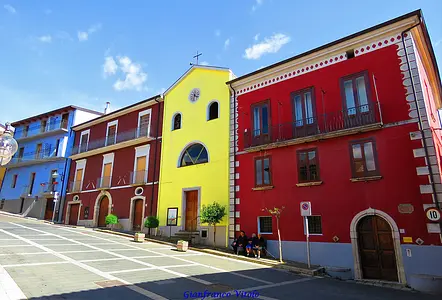 3 di 6
From Sala Consilina to Pertosa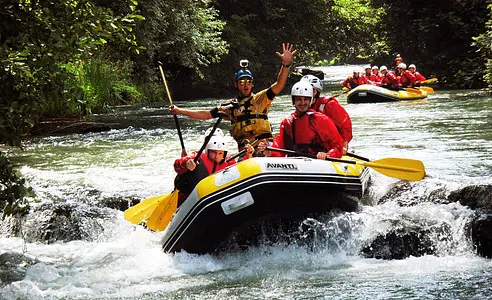 4 di 6
From Pertosa to Auletta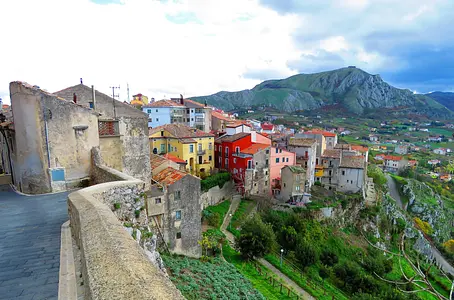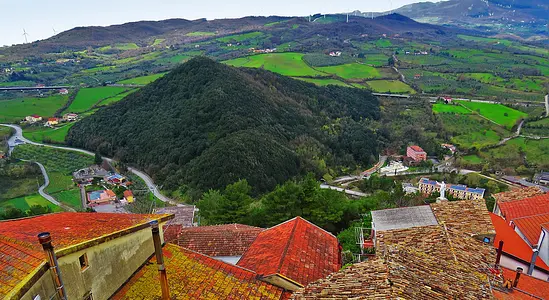 6 di 6
Buccino to Contursi Terme
Collections
Discover places and related research