2130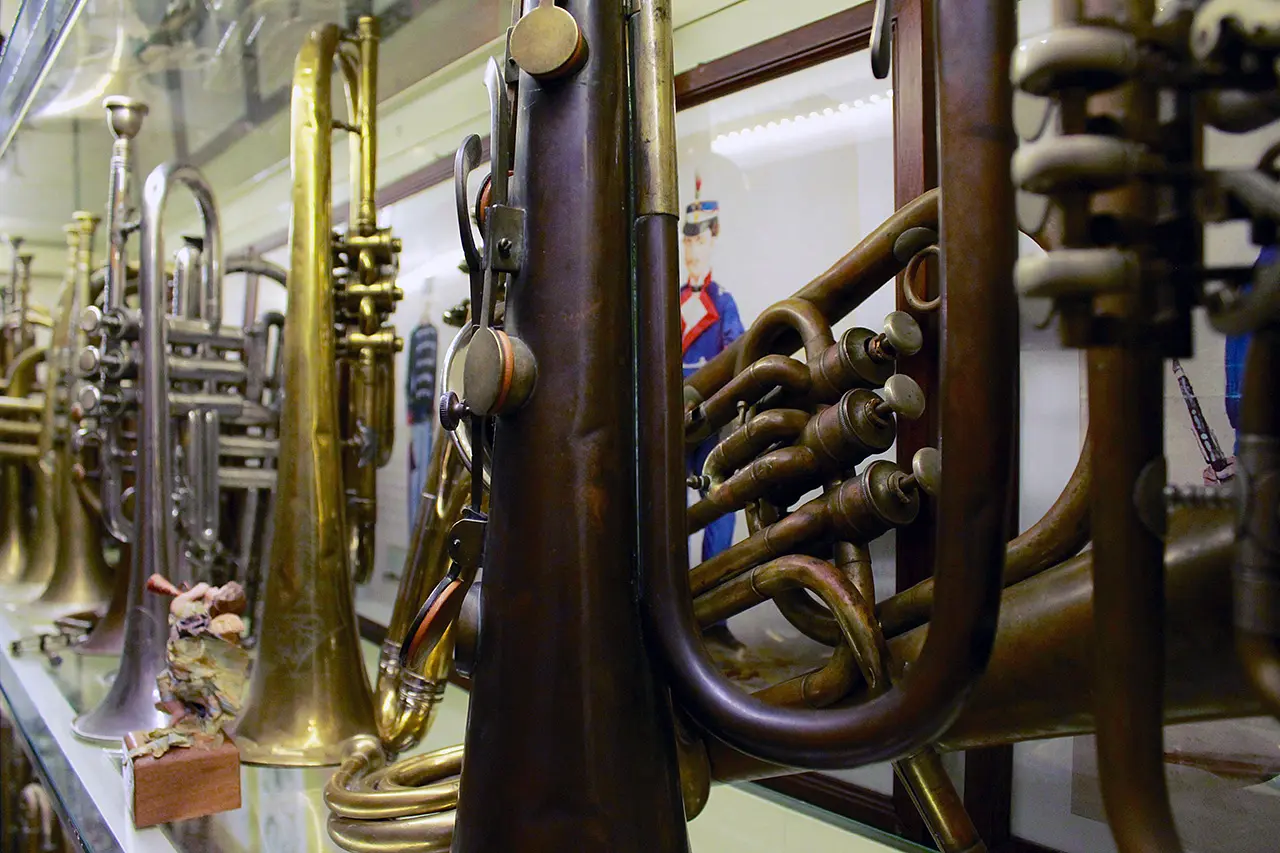 Spada Collection: the house museum of musical instruments
Do you know what serpentine is?


Automatically translated page.
What it is and where it is
In the historic center of Lecce, behind an austere green doorway, there was once an old shoe factory. Now, however, thanks to the passion of Francesco Spada, a doctor in love with music, a wonderful collection of more than a thousand antique musical instruments, built between the 17th century and the early 20th century, awaits us. This is the Spada Collection, which also includes an important set of iconography and a library of more than two hundred manuscripts, scores and books with a musical theme.
Why it is special
Entering the house-museum is really an experience: there is no ticket office, no vociferous groups following guides, but it is like going to a friend's house: it is the hosts, Francesco and his wife, who welcome us, offer us coffee on the sofas in the living room, chat with us about instruments, music and more. And the visit in their company is made just right for us.
Not to be missed
This is a museum for everyone: scholars and researchers as well as the merely curious. Instruments are grouped "by purpose," in distinctive rooms, where you may come across a collection of 1920s hats in the room devoted to mechanical music or vintage toys in the room devoted to children's music. In this atypical museum, instruments find, in addition to their function as creators of sound, a role in historical and anthropological storytelling.
A bit of history
Francesco's is a passion born in his youth playing the flute in the village band. One day Francis found in an antiques market a strange instrument: a "stick flute" made of boxwood, but worked in the shape of a bamboo cane. That was the beginning of the Spada collection.
Trivia
What about the serpentone? It is one of many unusual instruments in the collection, French in origin, a frequent presence in the past in church choirs and nineteenth-century Neapolitan nativity scenes.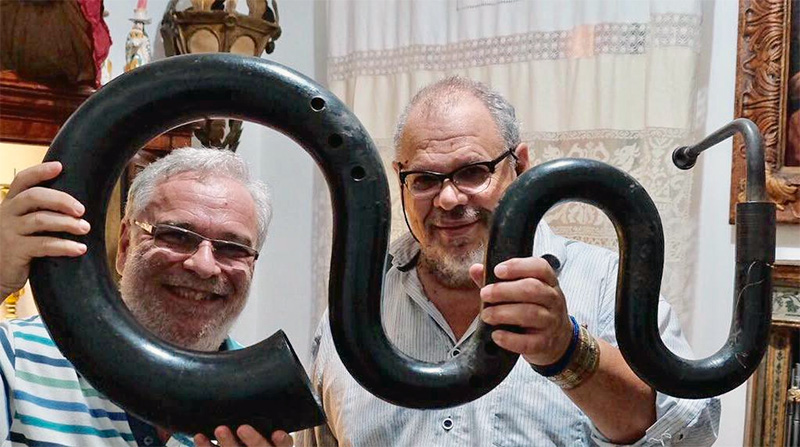 The serpentone - Ph: Francesco Spada (CC BY-SA 4.0)
To make travel arrangements
Collections
Discover places and related research
The Map thanks:
Collections
Discover places and related research