7854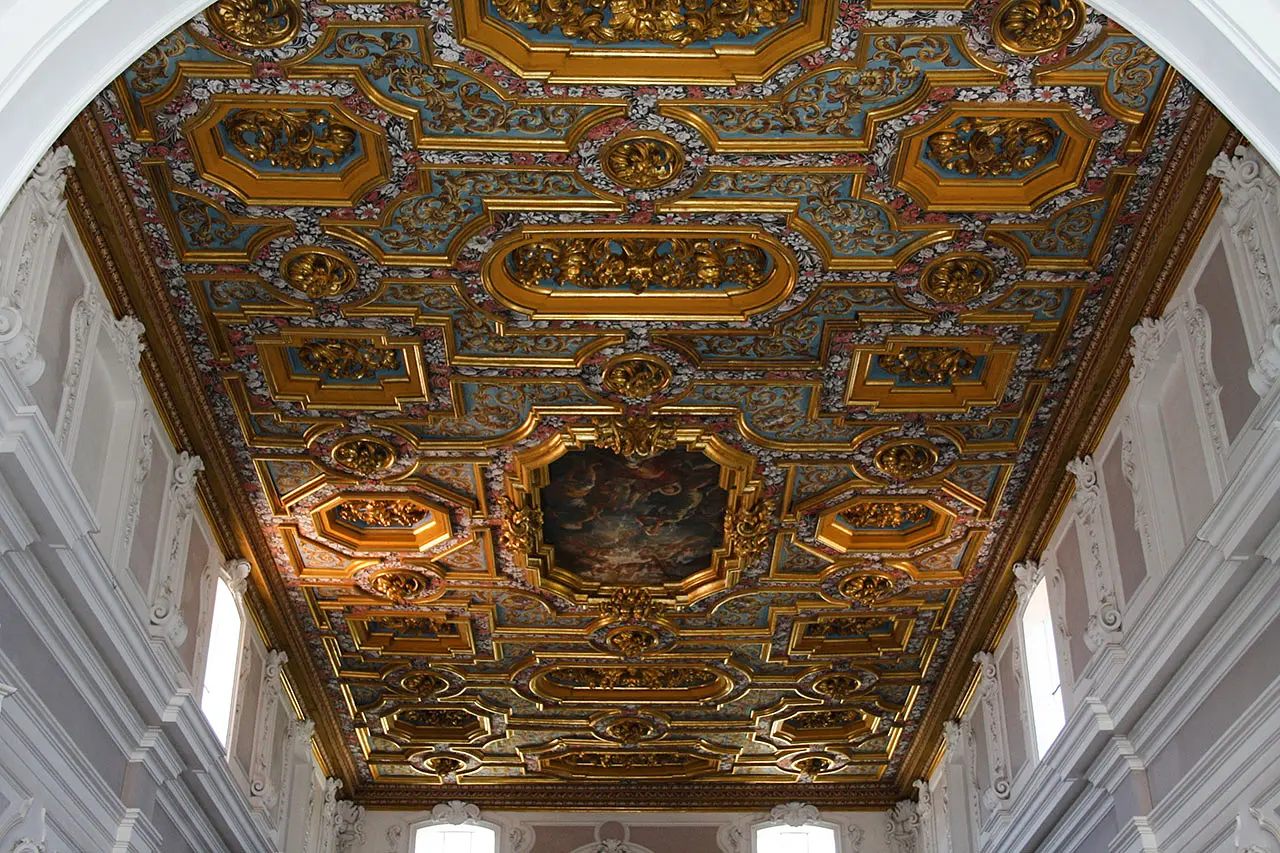 Collegiate Church of St. Stephen
The spiritual heart of Galluccio



Automatically translated page.
What it is and where it is
Looking at the village of Galluccio from afar, one immediately notices a bell tower that surpasses all roofs with its beautiful masonry structure and a not too pronounced spire, looking solid and secure, as if to show that that is the pivot of the spirituality of this Campania municipality. At the foot of the bell tower is a church that seen from behind looks sturdy, confirming its role: it is the Collegiate Church of St. Stephen.
Why it is special
Thefaçade of the church is composed of an original set of simple architectural elements, such as the two-arched portico, windows and small rose window, cleverly embellished with Baroque-style cornices and scrolls. Past the two arches, it is time to face the beautiful tufa portal dating from the 16th century, and arrive inside the church. A wide hall with three naves repeats the elegant play of stucco cornices and volutes to amplify the geometric lines that define the spaces. Much could be said about the statues, the polychrome marble altars and the beautiful wooden choir that are kept here, but first you will need to be able to take your eyes off the masterpiece of St. Stephen's Church, and that will not be easy at all!
Not to be missed
The very rich ceiling comes unexpectedly, and it strikes straight to the heart as soon as one crosses the threshold of the Galluccio church. Gilded coffers, rosettes and scrolls chase each other against the deep blue background. This movement becomes more intense when one reaches the central coffer, framed by a flowering garland, only to disappear suddenly, sucked into the deep space painted in the canvas that is placed here. It is the Stoning of St. Stephen, painted by Jacopo Cestaro in 1703.
Trivia
In this church we learn a very important lesson: never forget to look where you put your feet. Captivated by the beauty of the ceiling, we might forget to look at the floors of the Collegiate Church, and that would be a serious mistake: we would miss the beautiful rhomboidal riggiole, hand-decorated ceramic tiles typical of some areas of Campania. Those encountered here, in Santo Stefano, bear decorations of various kinds, mainly geometric elements that go to make up an eye-catching pattern, or a series of small human, animal or plant figures. A true wonder!
The Map thanks: