3320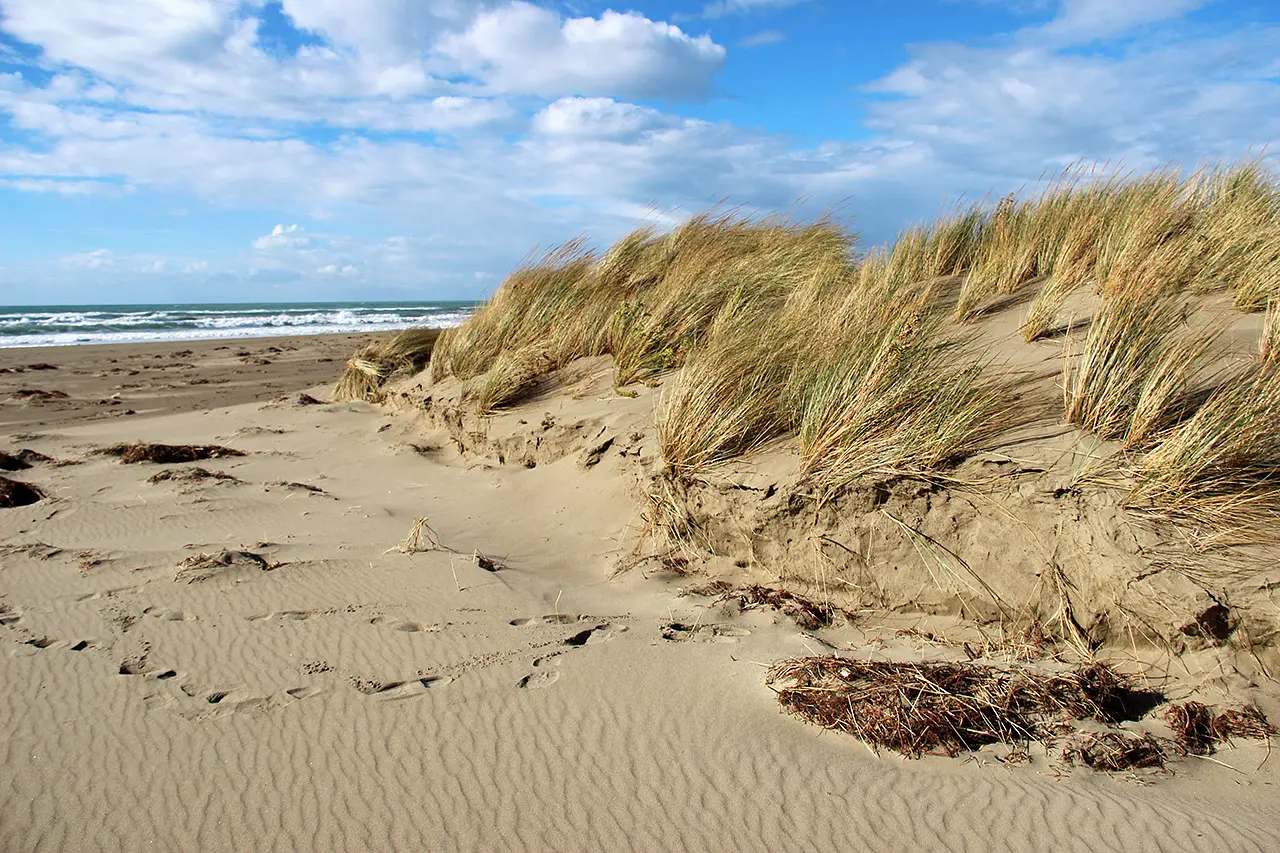 Long Hill, the beach with the Tower
A pristine sea, where even wolves go to relax

Automatically translated page.
What it is and where it is
Colle Lungo beach, on the coast of the Maremma Regional Park, is one of the wildest and most unspoiled beaches in Tuscany and can only be reached on foot, by bicycle or, if accompanied by a guide, on horseback. High dunes and snow-white cliffs set up an enchanting landscape for us, caressed by the waves and guarded by pine forests, woods and the protected marshes of the Park. And right at the top of one of the cliffs stands the ancient sentinel, the tower that gives the beach its name.
Why it is special
When you get there, you are struck straight to the heart by such magnificence: the landscape is so pure that you think you are the first humans to tread these beaches. Here there are no houses, no cars, no parking lots-nothing that reminds us of civilization. We are guests on a beach so pristine that it is one of the few places on the sea where it is possible to spot wolves-a true magic!
Not to be missed
But the surprises don't end there. For example, have you ever experienced the feeling of being completely alone, face to face with the universe? It is quite difficult to do that in the city: no matter how hard we try to isolate ourselves, civilization always manages to peep into our thoughts. But not here. Sunset trekking and night tours are the perfect opportunity to be alone with miles of sand, sea and forest, admiring the stars. And so the night, the real night, welcomes us into its arms.
A bit of history
The beach takes its name from the cliff with the tower, one of many in the Uccellina hills. The lookout fortification was built by the Sienese and then destroyed and rebuilt by the Grand Ducal State of Tuscany in the second half of the 16th century. In the last years of the last century a careful restoration has restored the tower to its former glory, bringing to light most of the 16th-century stylistic elements. With its bulk it dominates the beach below and, from where it stands, there is a splendid landscape that sweeps over the other towers, the hills and islands of the Tuscan Archipelago and even Corsica.
Trivia
It was the fall of lightning that made the tower a ruin, on August 31, 1847, the day the entire complex exploded. From numerous documents, preserved in the State Archives of Florence, we learn that the lightning struck the powder magazine that was located on the roof terrace. It was precisely because of the lightning strike that there was an explosion of the powder contained in it, which blew up the roof, causing the vault that supported the battery to collapse and damaging the perimeter masonry.
To make travel arrangements
Collections
Discover places and related research
The Map thanks:
Collections
Discover places and related research