5816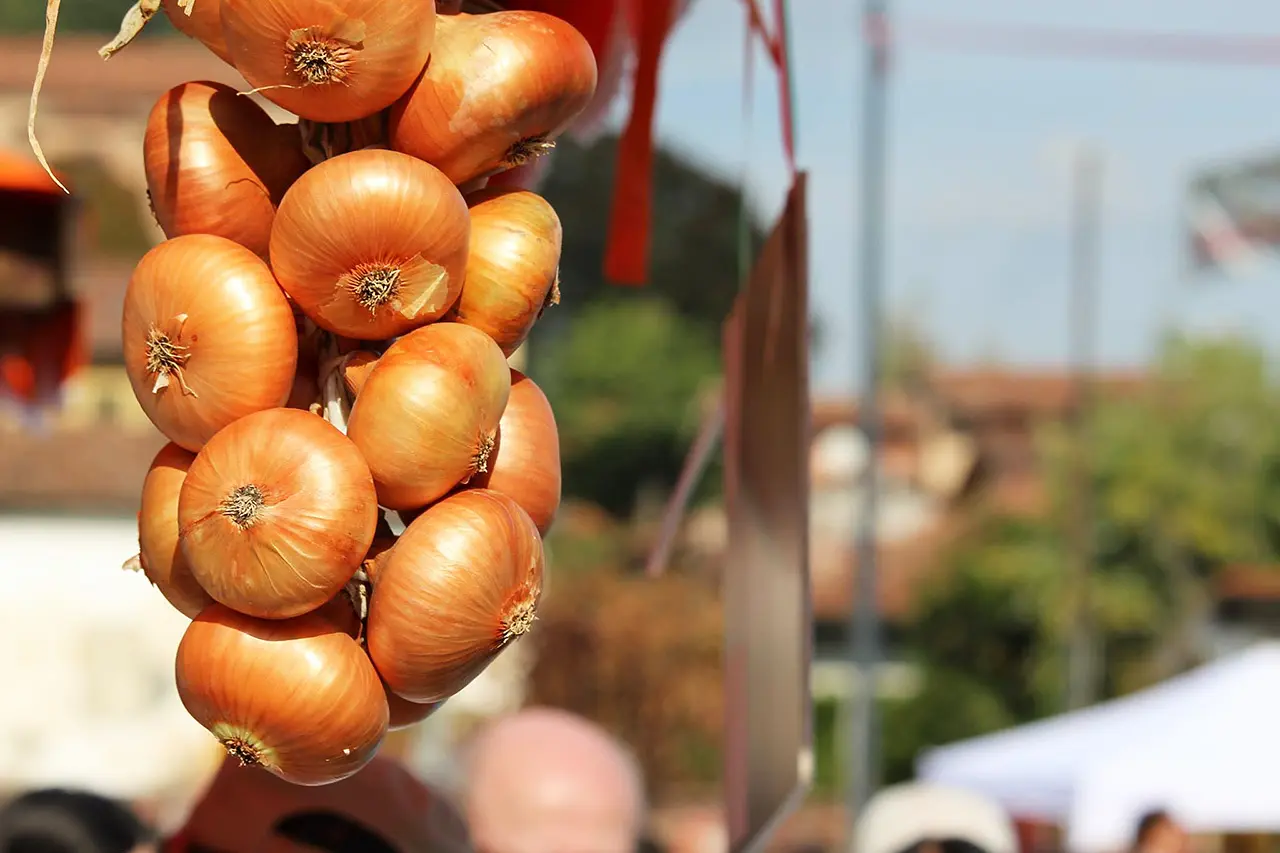 The Lady of the Rings - 2 DI 3
Andezeno onions...stuffed Piedmontese style
How to prepare a delicious dish--good for crying!
Automatically translated page.
Have you ever eaten "bread and onions"? What once might have seemed like a punishment, today is likely to be a unique sensory experience, of course by choosing sustainably grown produce (favoring organic production) and selecting the most appropriate variety for the desired preparation!
The true stars of the kitchen
Onions have never lost their importance in the preparation of our dishes, but for some time now they have been returning to prominence in the kitchen, where there is a return to appreciating and valuing the use of varieties grown in different territories. Of course talking about onions the risk of a few tears is there, but it is really worth it and the end result will satisfy you completely.
But even here, with a few tricks, you can avoid tears: for example, by rinsing the onion cut in half under a jet of cold water so that the water penetrates the innermost layers, or by briefly leaving the onion in the freezer before cutting it because the cold inhibits the dispersion of irritants. This way you can reserve your tears for the joy you will feel when tasting the dish!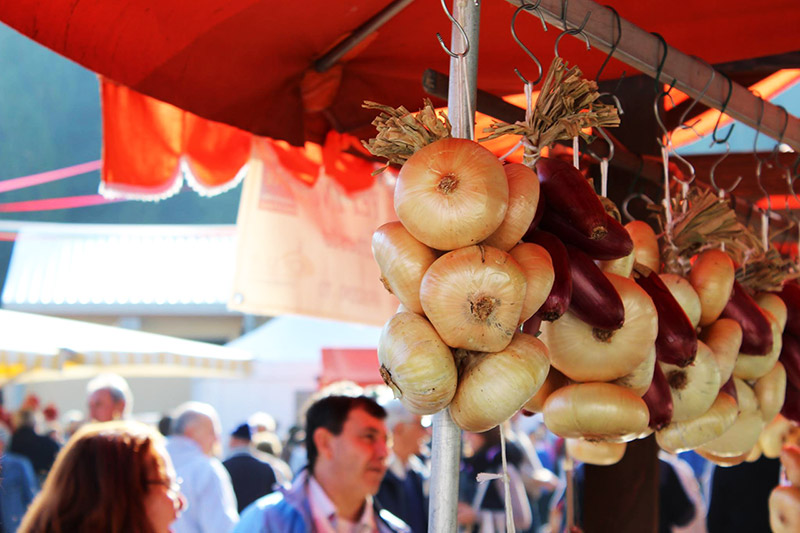 The Andezeno blondie
The ring ladies of Andezeno
That being said, we propose a traditional Piedmontese dish that involves baking onions. For the preparation we will choose an onion typical of the Turin area in particular, the Onion of Andezeno, listed in the Register of Traditional Food Products (PAT) kept by the Mipaaf, which defines traditional products as "those whose methods of processing, preservation and seasoning are consolidated over time and are practiced in their territory in a homogeneous manner and according to traditional rules for a period of not less than twenty-five years."
In fact, Andezeno onions come in four distinct varieties: white, coppery, purple, and flat blonde, or "Piatlina," which we have chosen for this preparation. It is flattened in shape and has a golden epidermis, with a size of 70-100 mm and a weight of about 200 grams per bulb. Its flavor is sweet, not very spicy, and it is well suited for baking.
Andezeno onions are characterized by their particularly tender flesh, quick cooking and high shelf life, until late spring. In Andezeno every year in the fall there is a fair dedicated to this and other typical local products, such as bagna cauda and cardoon, a fixture for over 40 years! Now, however, let's cut the chatter: into the kitchen!
Recipe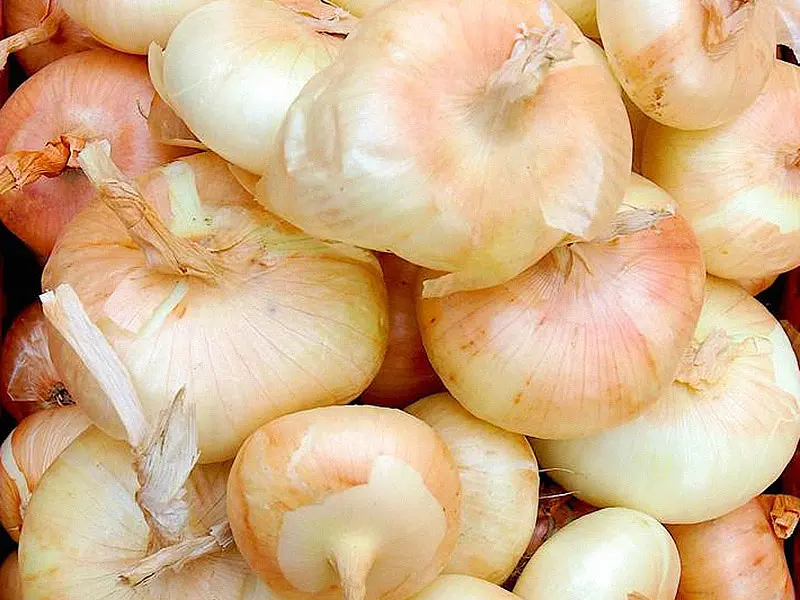 Piedmontese-style stuffed onions
The sweetness of the Andezeno onion balances with the strong flavor of the sausage and the delicacy of the veal. A macaroon doesn't hurt to accompany this cheerful trio!
Ingredients
Preparation
Pairings
Collections
Discover places and related research
The Map thanks:
Index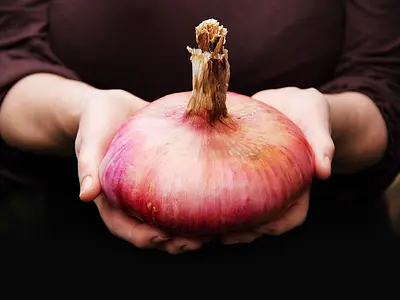 INTRODUZIONE
The Lady of the Rings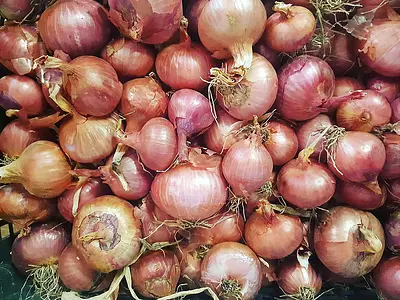 1 di 3
Certaldo onion, queen of Tuscan-style soup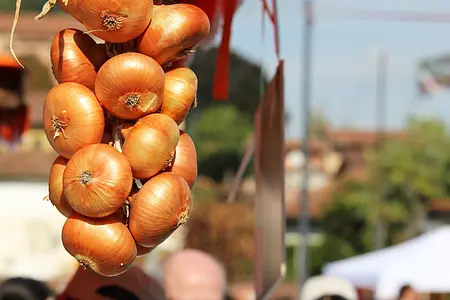 2 di 3
Andezeno onions...stuffed Piedmontese style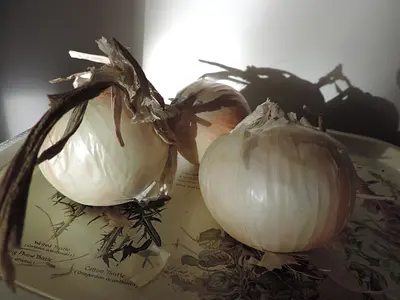 3 di 3
Paglina onion of Castrofilippo: Sicilian sweetness
Collections
Discover places and related research