500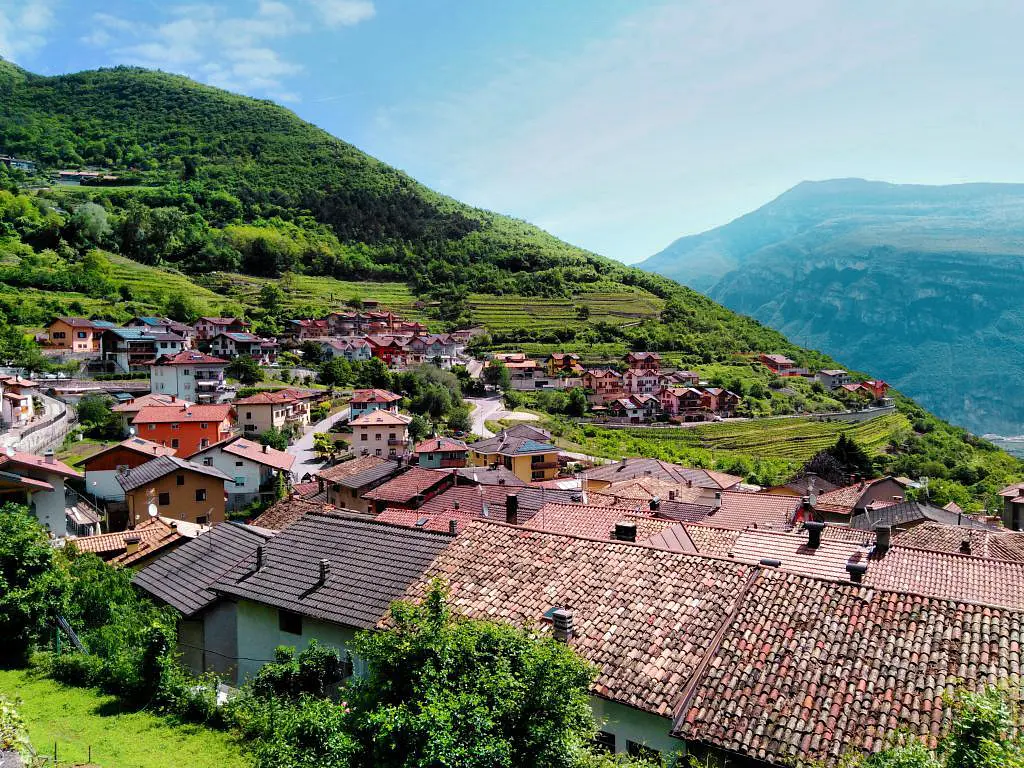 Cimone, the village of farms on the slopes of Bondone
To slow the pace and rest the spirit


Automatically translated page.
What it is and where it is
From the Adige Valley, you don't realize the existence of a hamlet on the slopes of Mount Bondone. Instead, climbing along the state road leading to Garniga, after just a couple of hairpin bends, you are already in the municipality of Cimone, in one of the smallest hamlets, almost all of which consist of very small groups of houses very close together. Finally, after a tunnel, here is the historic center of this sprawling hamlet, built on several terraces overlooking the gorge of the Arione stream, wedged in the deep valley of the Inferni.
Why it is special
Aside from the historic center of Covelo, the main hamlet and municipal seat of Cimone, the other 13 hamlets all consist of very small groups of houses well placed in the sun and scattered along the valley at the foot of Mount Bondone. They still retain, some more than others, their natural architectural descent from the ancient farms. The fact that some are overhanging rock spurs, while others lie leaning against the mountain, or sunken into the gorge of the Arione, makes it an extremely rich and varied landscape.
Not to be missed
The "Tour of the Masi" is a walk through which one can rediscover, step by step along the path taken, the historical events of Cimone, without losing sight of its current beauty. Starting from the square of the church of San Rocco in the historic center of Covelo, the walk aims to highlight these masi, these small rural communities that follow one another to the edge of the forest and from which the village originated.
Curiosities
The building of the first farmstead, dating from 1180-1190, according to the earliest written sources, seems to be attributed to a roncatore named Menego, who had been commissioned by the lord of Castel Barco. This first Italian colonization was followed by one of German origin, probably by former miners, attracted by the presence of mines or the need to reclaim vast wooded areas.
To make travel arrangements
Collections
Discover places and related research
The Map thanks:
Collections
Discover places and related research