1747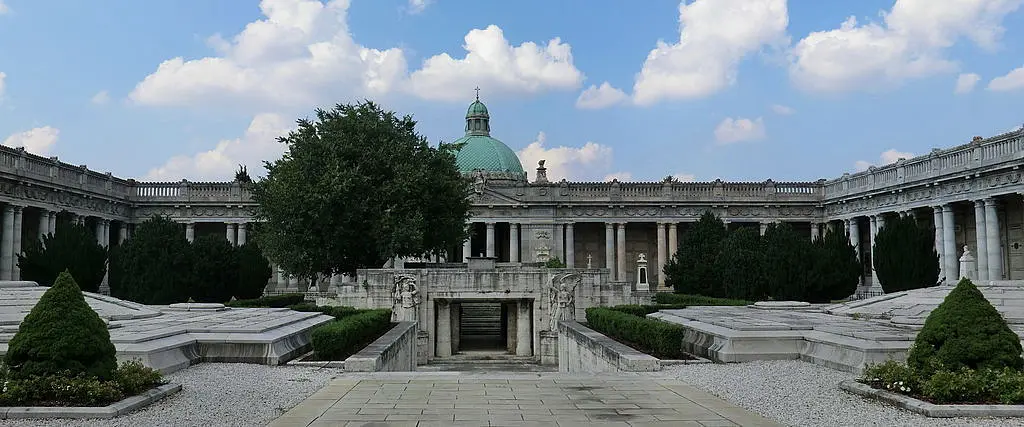 Monumental Cemetery of the Certosa di Bologna
Where civic memory rests in the labyrinth of art



Automatically translated page.
What it is and where it is
Just a stone's throw from the gates of Bologna is an open-air museum. But no ceiling has fallen nor is this the usual phrase with which to dismiss beautiful Italian cities. For two centuries, Bolognese artists really did hang out at the Certosa Monumental Cemetery, a city of remembrance that has become a mirror of the cultural life of the present city.
Why it is special
On thirty hectares today stretches an interlocking network of places that it takes a dictionary to name them all: cloisters, crypts and lodges that bring to infinity the number of possible places in the Certosa. For each niche is owed a different thought and there is no corner that welcomes dust in the same way as its mirror, at the other end of the field, under a similar vault but on which other names are printed. In this cemetery one can scrupulously practice the (now nostalgic) exercise of getting lost (as Chateaubriand and Byron did here before us).
Not to be missed
On Cloister III the 16th-century monks used to go out to the adjacent church of San Girolamo: three centuries later, the bays of the portico are papered with funerary paintings, unique in Europe, which together with the large stucco statues take us on a stroll through Neoclassicism. Art Nouveau, on the other hand, are the two statues that seem to dance toward the sky against their blue background in the Rizzoli monument in the Magnani cell next door. A little further on, Cloister VI has been dedicated, since the 1920s, to the Fallen of the Great War. Since the following decade, however, this underground monument has been opposite the memorial to the Fascist Martyrs. The Partisans preferred another courtyard.
A bit of history
When Napoleon suppressed the 14th-century Certosa di San Girolamo, the Sanitary Commission of the Reno Department identified these airy spaces on the slopes of the Colle della Guardia as the perfect place to establish Bologna's largest cemetery. From the top of the hill, the Sanctuary of San Luca laced the city with the umbilical cord of the porticoes, which began at Via Saragozza and touched the perimeter of the Certosa, within which the city's new symbol has not ceased to evolve from 1801 to the present.
Curiosities
A majestic squared sarcophagus bears the name of Giosue Carducci in the field of the same name. But not all heroes are swaddled in marble. Surely the legendary Lucio Dalla must have thought so, too, from the lightness of the bronze silhouette in front of his tomb. And with him Joe Cassano, the best face of Bolognese rap, who tragically died in 1999 and is buried here. Even if the poetry changes, the poets continue to rest together.
To make travel arrangements
Collections
Discover places and related research
The Map thanks:
Collections
Discover places and related research