1768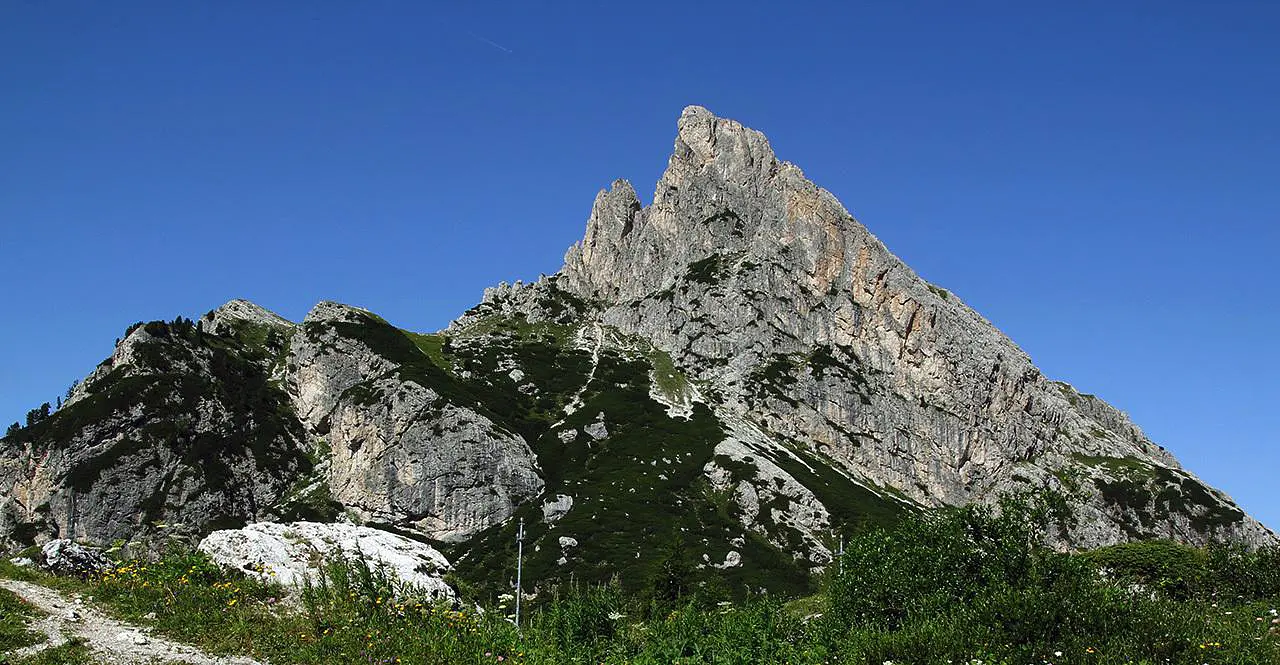 Cima Sass de Stria
A cross awaits us on the summit, lest we forget.


Automatically translated page.
What it is and where it is
We are in the Ampezzo Dolomites, at the Valparola Pass. We start from the Austro-Hungarian fort now a museum of the Great War "Tre Sassi" (2,190 m asl) to reach the summit of Sass de Stria or Hexenstein (2,477 m). Extraordinary panoramic views of the surrounding peaks await us at the end of the climb: the SettSass, the Col di Lana, the Marmolada glacier. A cross also awaits us, in memory of the soldiers who lost their lives here in the Great War.
Why it is special
Climbing up from the Fort, we encounter a huge boulder that seems to have fallen from the sky and was painted blue in the past. We climb to the top following unobstructed tracks or walking the new via ferrata on the southwest face. We walk on rocks that in spring come alive with the colors of thousands of tiny flowers and among narrow natural gullies that like open wounds cut through the dolomite stone. The trail is full of emotions, not only because of the beauty of nature, but also because of the still vivid memory of the Great War: we pass by dry stone walls and machine gun emplacements, we pass through dark tunnels, narrow trenches and impassable irregularly stepped walkways dug by soldiers. And we still feel the full weight of their sacrifice.
Not to be missed
The Goiginger tunnel winds 500 meters into the bowels of the mountain: the cold, the dark, the rough rock walls bring us closer to the hard life of the soldiers, as do the military barracks of the Edelweiss Stellung, near the Fort.
A bit of history
The cross on the summit commemorates the needless sacrifice of a patrol of 14 Italian infantrymen who, for one day only, conquered the summit, an important observation point. From the Buchenstein woods, they climbed at night the western face, the most impassable, considered inaccessible, careful not to make the slightest noise. They were led by young second lieutenant Mario Fusetti, a gold medalist for military valor, who lost his life on this mission. It was October 18, 1915. His body was never found.
Trivia
It is said that a witch, the "stria" lived here, and the mountain's sharp profile is perhaps the nose of the sleeping witch...
To make travel arrangements
Collections
Discover places and related research
The Map thanks:
Collections
Discover places and related research