534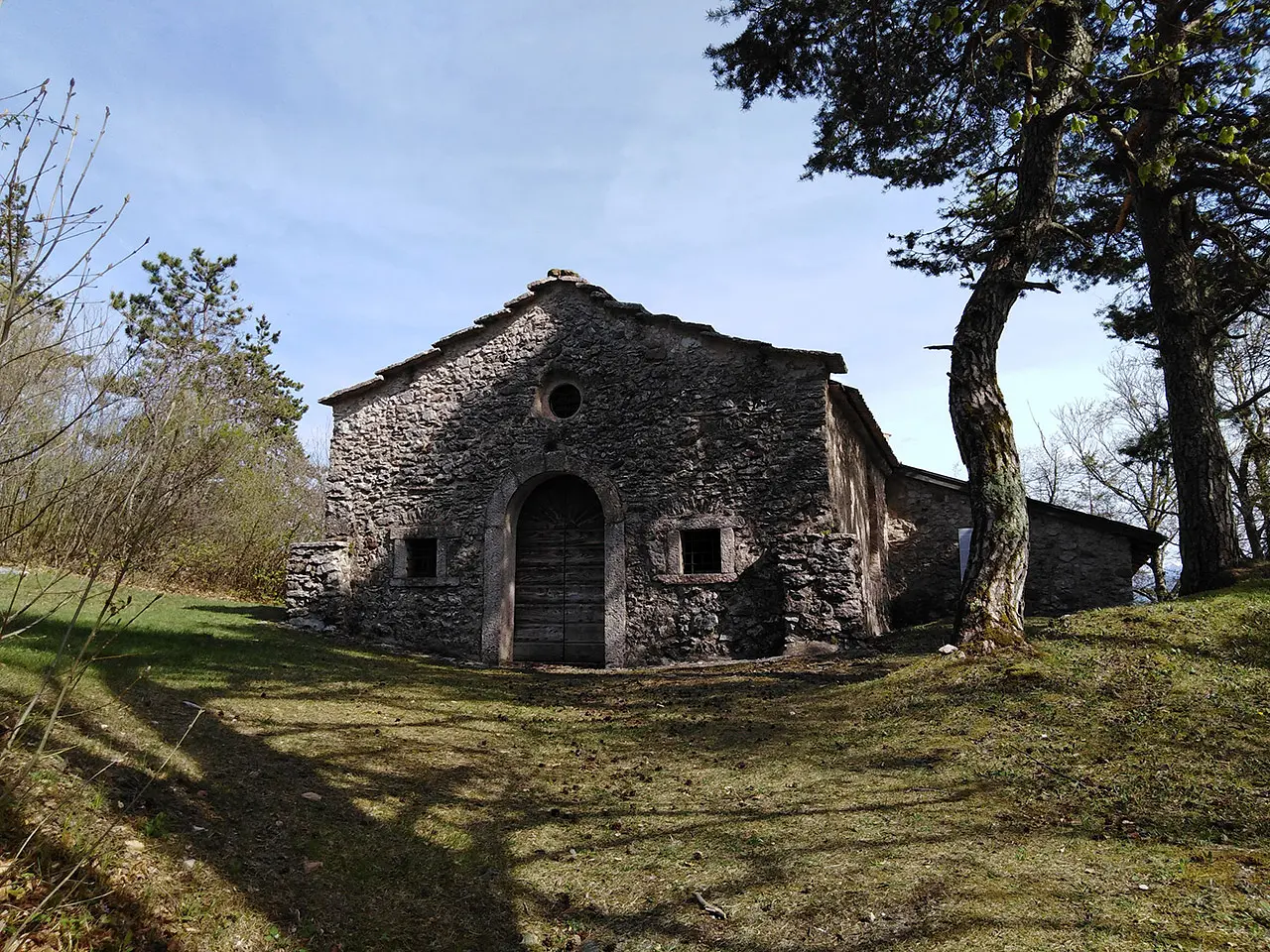 Romanesque Church of St. Martin - Trasiel Itinerary
A distant past kept in the clearing



Automatically translated page.
What it is and where it is
The goal was to walk to Malga Cimana. However, as we walk along the road that passes through the marshes-which constitute a biotope of inestimable wildlife value-our gaze lingers on a wooden sign affixed to the trunk of a tree with the inscription "Romanesque little church of San Martino - 10th century." We look into each other's eyes and smile, because we know that we have found a place completely unknown to us, a perfect opportunity for a fascinating off-trail.
Why it is special
Once you reach the top of the hill, a clearing opens up before you on which the church stands. As you approach the descriptive sign you will learn that this is one of the oldest buildings in the entire surrounding area. You will realize that you are in front of an architectural marvel of inestimable historical and artistic value, surrounded by centuries-old trees, in a place that exudes the atmosphere of solemn archaicness.
Not to be missed
When you get up here, at an altitude of about 1,000 meters, you cannot fail to lean out from one of the vantage points that adorn the clearing. As you safely approach the wooden parapet of one of the terraces, you will be able to admire the view of the Adige Valley, crowning the mystical and spiritual experience.
Trivia
Legend has it that children were brought up here to be baptized even from the distant Cavedine Valley beyond the Stivo ridge. This was because it was the only parish church in the entire district where baptism could be celebrated, a fact still witnessed in the name "San Martino in Trasiel" that is, in transit.
To make travel arrangements
Collections
Discover places and related research
The Map thanks:
Collections
Discover places and related research