2266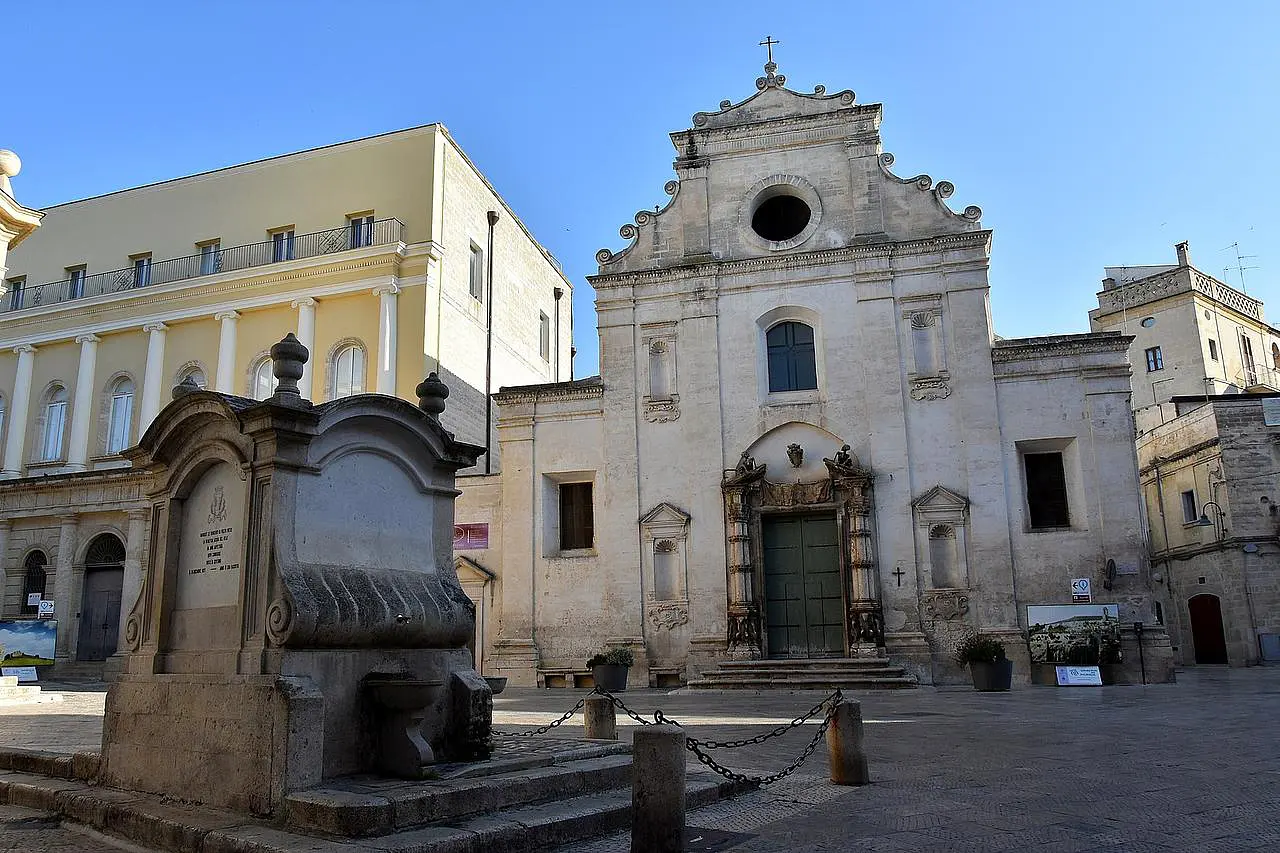 S.Maria del Suffragio museum church, known as "del Purgatorio"
If you want to go to heaven, from purgatory you must go through


Automatically translated page.
What it is and where it is
It began as a church and still retains its appearance but, now deconsecrated, has become a museum. It is not surprising, given that its patrons were none other than the Orsini, that the entire building is a precious treasure chest of works in tufa, marble, and wood, not to mention paintings of excellent workmanship by Guarini, a painter very dear to the family. In particular, his altarpiece is dedicated, as is the church itself, to Our Lady of Suffrage. Many, however, know this building as the Church of Purgatory, because the family used to celebrate masses there in suffrage of the souls who could not yet access Heaven.
Why it is special
What opens onto Notar Domenico Square is an elegant white facade that tells us a lot about the church. The first thing you notice, however, is the portal, in contrast to the other forms: darker and more elaborate and surmounted by no less than two skeletons comfortably lying on their sides and looking upward. Around and above it, pilasters run across the facade to the top, where its gabled profile alters into a series of graceful volutes, almost clouds. And then the path becomes clear: after earthly life, souls face Purgatory, but eventually they will be able to reach Paradise.
Not to be missed
Actually, there is some more detail to be grasped about the iconography of the entrance: the door is framed by two pillars consisting of three overlapping bundles of towers, the symbol of the Frangipane della Tolfa family. The pillars are supported by three bears (in reference to the Orsini). Above them, a tympanum is broken by a cartouche and two skeletons. Read in a symbolic key, it is immediately clear how the Orsini present themselves as supporting the Church and the community by interceding, through their works, for the redemption of the souls in Purgatory.
A bit of history
The church known as the Church of Purgatory was built between 1649 and 1654 at the behest of Duke Ferdinand III Orsini and his wife Giovanna Frangipane della Tolfa. Its function was as a private funerary chapel and therefore masses were celebrated there in suffrage of the souls in Purgatory. The decorations found inside do not all date from the same period. For example, the wooden pulpit and chancel with organ date from the 18th century.
Trivia
The church was not open to citizens but was reserved for the ducal Orsini family. For this very reason it had two entrances: one at street level, and one underground connected to a tunnel that led directly to the Orsini family palace, about 300 meters from the church.
Detail of the portal decoration - Ph: Oronzo Rifino (CC BY-SA 4.0)
To make travel arrangements
The Map thanks: