1504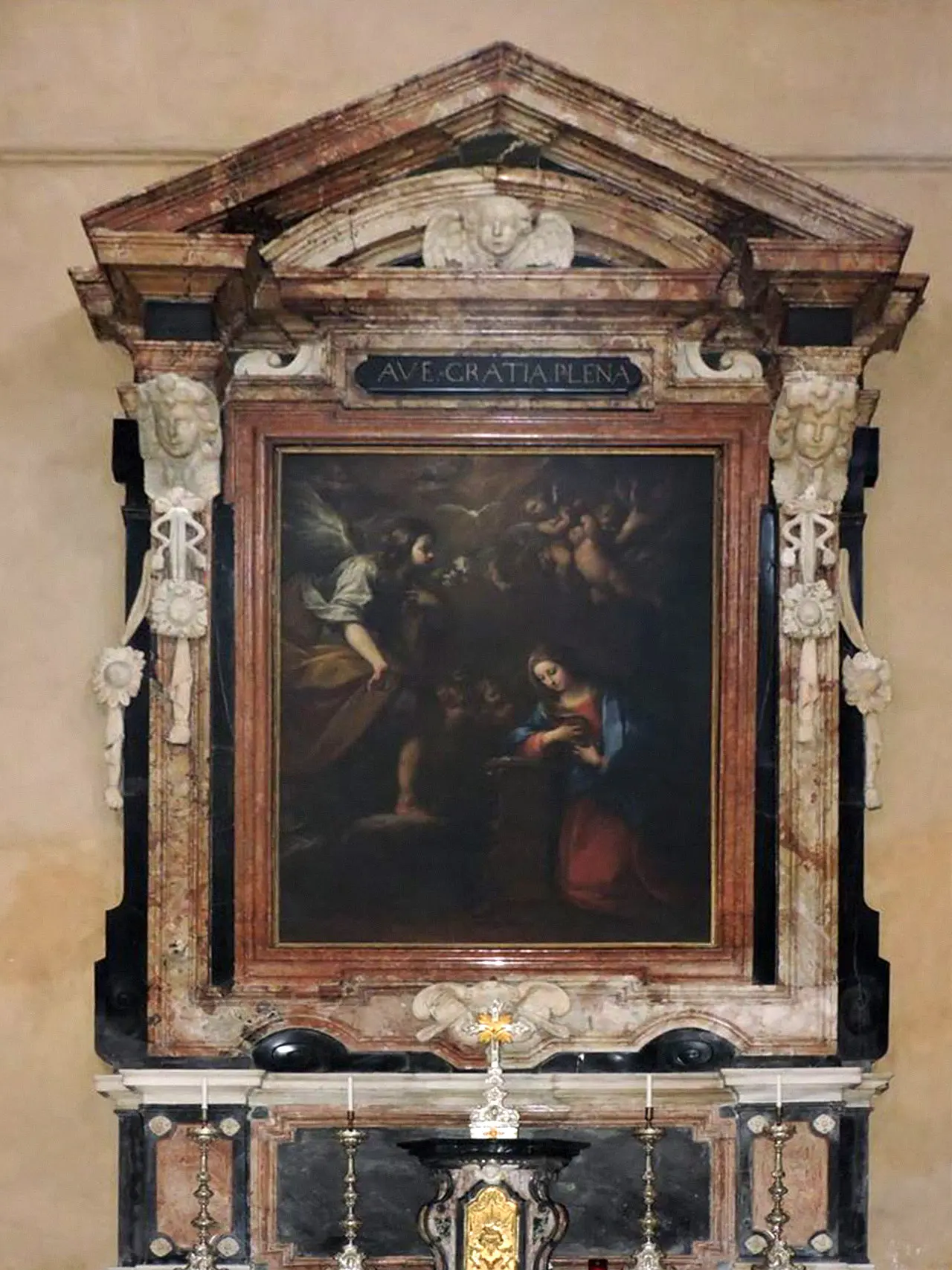 Church of Santa Maria Annunciata
A place where the beauties of the Baroque have hidden for years jewels of the 14th century


Automatically translated page.
What it is and where it is
The church of St. Mary Announced stands out right away because of the color of its exterior: a beautiful salmon pink! It faces the street leading toward the parish church of Saints Peter and Paul. Inside is an Annunciation by Carlo Francesco Nuvolone, a Milanese painter who was an exponent, like his younger brother Giuseppe, of the 17th-century Lombard school, dated between 1661-1662.
Why it is special
The interior of the church is rich in fine and finely worked marble: the twisted columns in black marble and the antependiums he altars in scagliola give us back the atmosphere of a place deeply marked by Baroque.
Not to be missed
The Church of the Annunciata is the seat of the confraternity of the same name, now the only one left. The brethren of the Annunciata are still in charge of organizing the Good Friday procession: an unmissable event, for the people of Oleggio and beyond, rich in tradition and spirituality.
A bit of history
The church we see today is the result of an intervention completed around 1678. The building was erected on the site of the old church of Santa Maria in Castello. A fresco, now located in the first chapel on the left, depicting the Madonna and Child, attributable to the school of the Cagnola, a family of Novara painters, has remained from the early construction. The building is still to be considered as a private chapel in the castle area. In 1612 a hospital for the sick was also established on the premises attached to the church, Oleggio's first nosocomial.
Curiosities
In addition to the fresco still present in the church today, at the Museum of Religious Art "Fr. A. Mozzetti" is preserved a detached fresco, much older than the one previously mentioned, depicting a Madonna and Child, datable to the mid-14th century. This work was found on the wall of the apse, behind the present altarpiece, and was likely part of a larger cycle of frescoes.
To make travel arrangements
Collections
Discover places and related research
The Map thanks:
Collections
Discover places and related research