7385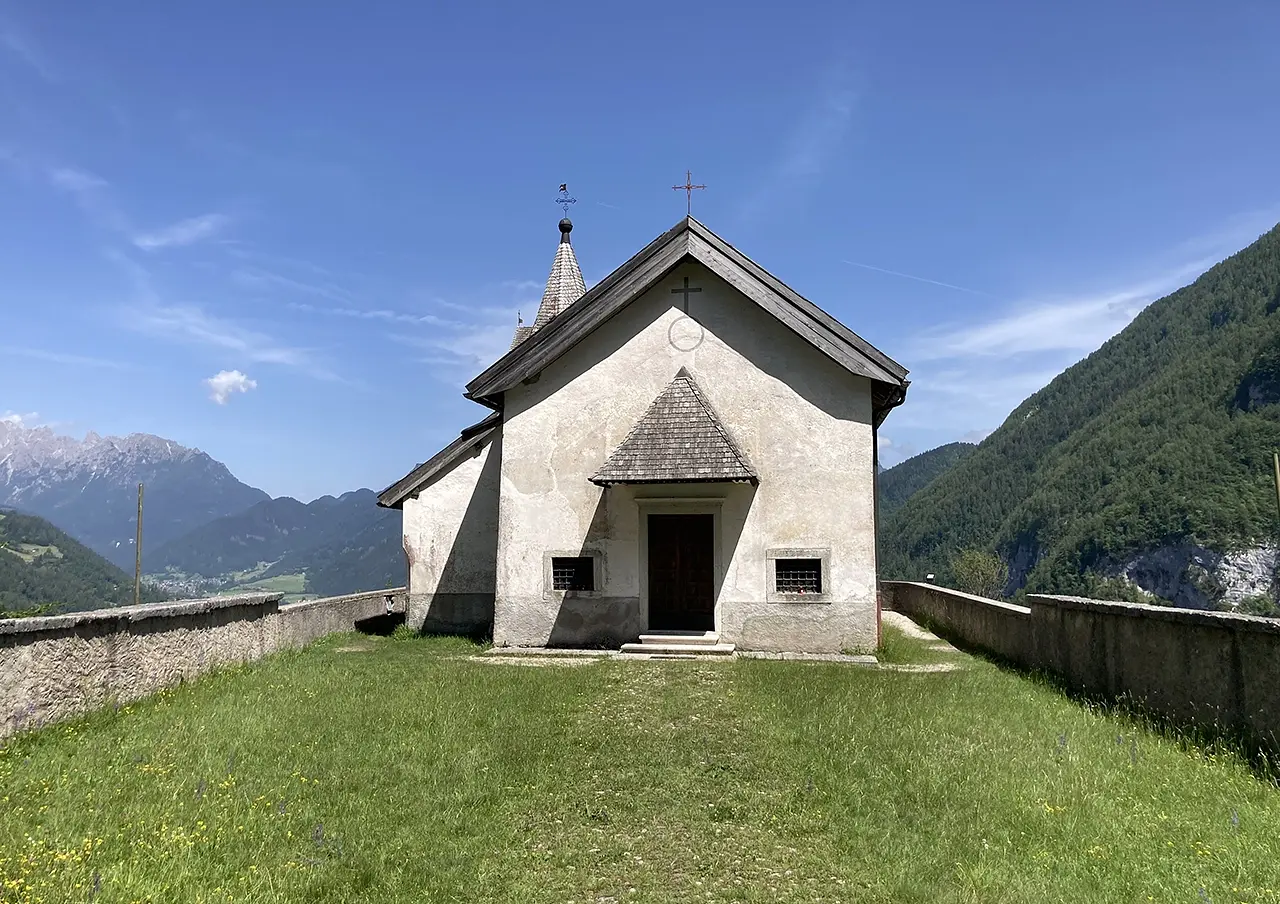 Church of St. Sylvester
Beautiful walk with breathtaking views of the Primiero valley


Automatically translated page.
What it is and where it is
Originally it was nothing more than a small capitol built in the 13th century. Then, over time, the capitol became a small church, and today it awaits worshippers and travelers perched on the mountainside. When you first spot it, still far away on the path leading to its threshold, you see it peeking out of the woods with its white walls, barely darker roof and small bell tower, but you don't immediately notice that in fact, it stands out a bit too much from the trees around it.
Why it is special
And indeed, when one arrives at its presence one finds oneself unprepared before such beauty: the church of San Silvestro concludes a clearing enclosed by a low boundary wall, which is nothing more than a panoramic terrace set on a 300-meter overhang. The view, spectacular, stretches over the Primiero Valley, and enchants anyone who passes by.
Not to be missed
On the evening of December 31, a holy mass is held, precisely in honor of St. Sylvester. This is the perfect opportunity to admire the seventeenth-century wooden altar and the statue made of pine wood, characteristic of the area, made in 1979 to replace an older statue that was unfortunately stolen the year before.
Curiosities
In the old days people used to go up to the little church of San Silvestro to ask for sunshine, when rain threatened to irreparably ruin the harvest. But the paths of devotion and prayer are numerous and also go up to three other small churches: San Vittore in Tonadico, San Giovanni and Santa Romina in Mezzano. If you draw a line from one to the other, a cross is formed- "La croséra" -almost a tangible sign of divine protection over the small villages of Primiero.
To make travel arrangements
The Map thanks: