4199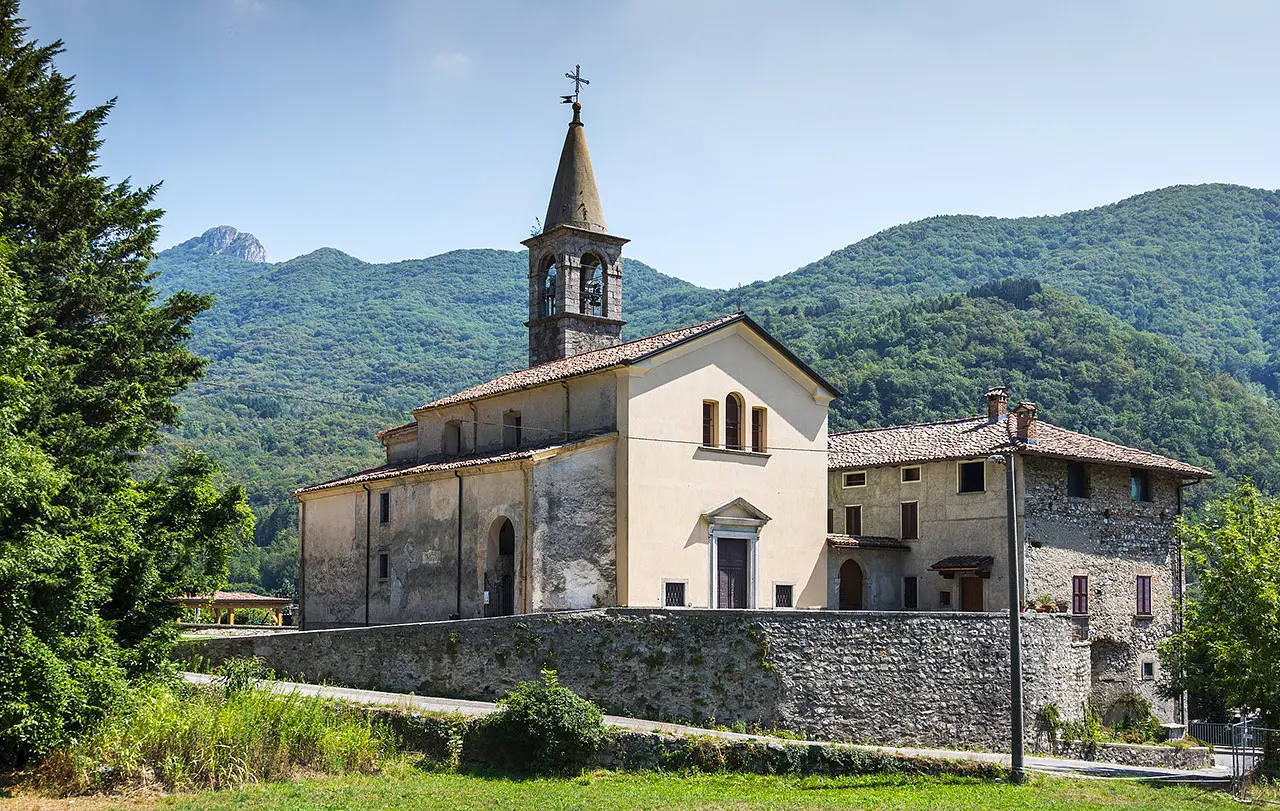 Church of St. Michael in Visino
Art and history in the church of Visino
Automatically translated page.
What it is and where it is
Visino di Valbrona, has for centuries recognized in San Michele its church of belonging. Its inhabitants made simplicity the main characteristic of San Michele, even when they built the bell tower, sacristy and oratory in the 17th century. Situated on a rise, it dominates the small town of Visino and at the same time welcomes its inhabitants with a wide flight of steps. But it is when you cross its door that you understand the true richness of this church.
Why it is special
Inside St. Michael's are paintings and altarpieces that can be traced back to different eras and styles. Along the nave think the bays to scan the works, but at the end, toward the apse, everything changes. Here, under a vault frescoed in the early 1900s, the high altar, an imposing 18th-century style marble work, stands out. Inside it stands as if set a polyptych made of three panels: the two side panels from the late 1400s, the central one from 1805. A nice mixture, which also does not clash; on the contrary, it is a spokesman for the historical and cultural value of the small church.
Not to be missed
It can be said that it is the splendid polyptych by the painters Ambrogio Bergognone and Andrea Appiani that gives prominence to the church's high altar. Bergognone, a very important painter of the 15th century, is the author of the side panels, with St. John the Baptist and St. Michael the Archangel, and of the predella, depicting Jesus with the Apostles. The golden backgrounds of the older works give value and emphasis to the muffled atmosphere of the central panel, the one by Andrea Appiani depicting the Virgin and Child. After all, the tenderness of a Mother and her Son deserves a more tender and collected language.
A bit of history
The origins of St. Michael's in Visino are still uncertain. A church probably of medieval layout, it was mentioned in writings of the 11th-12th centuries, but the first certain evidence is found in the census promoted by Cardinal Carlo Borromeo between 1566 and 1570. The decoration of the church would seem to be linked to the de Vexino, established spinners on various squares, who traded in yarn and textiles, exhibiting a solid social position. One of the possible patrons of Bergognone's work for San Michele was undoubtedly from this family.
Trivia
The deeds of appointment of the rectors of San Michele are very interesting, as the assembly of parishioners, which for these rites included only the heads of families, also counted many women, as evidenced by a notarial deed of 1520. It is unclear whether this female emancipation of the 1500s was a singularity of Visino or whether women were allowed to represent distant husbands.
To make travel arrangements
Collections
Discover places and related research
The Map thanks:
Collections
Discover places and related research