2005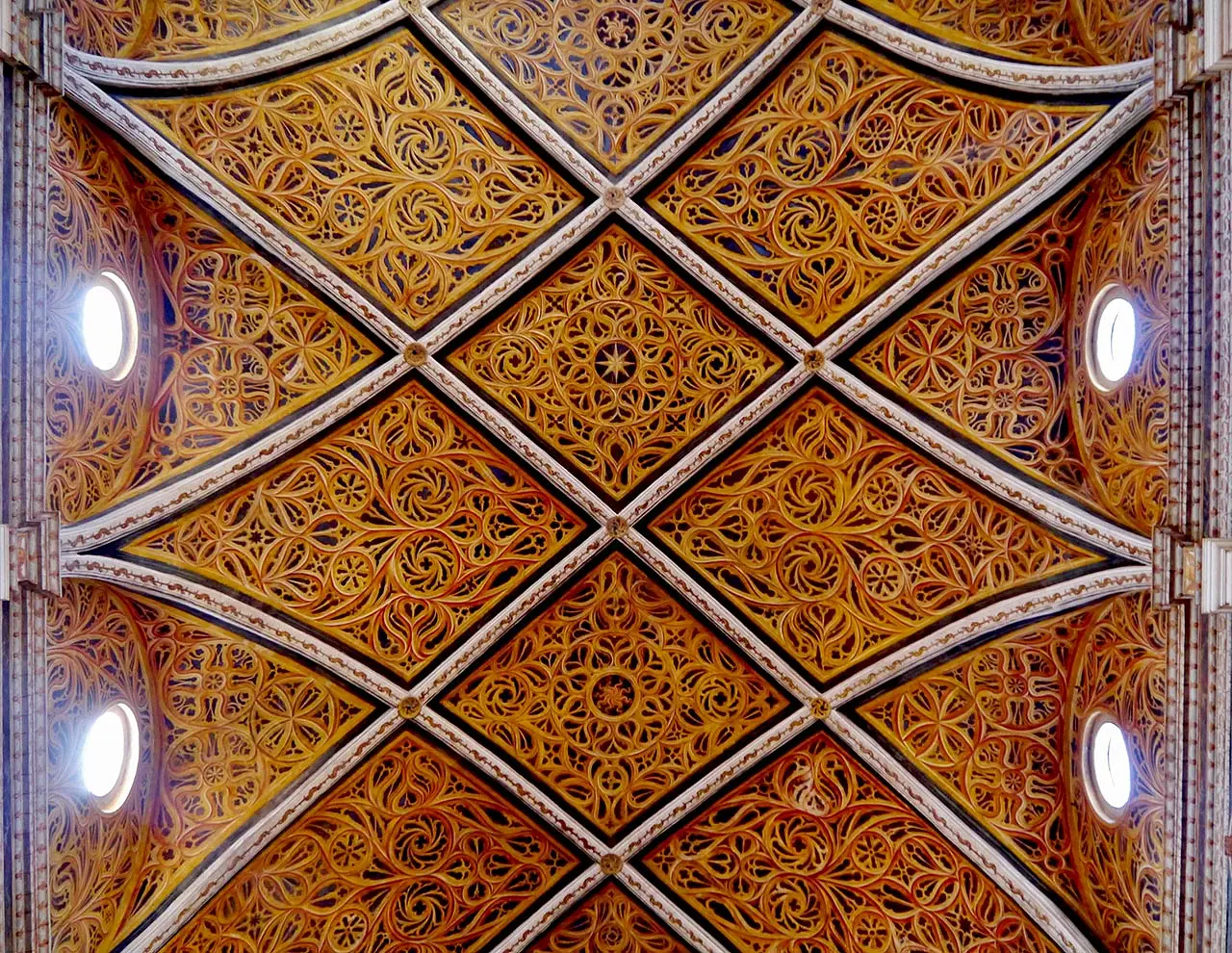 Church of St. Maurice at the Major Monastery
Authentic jewel of the Milanese Renaissance

Automatically translated page.
What it is and where it is
The church of San Maurizio al Monastero Maggiore might go completely unnoticed at 15 Corso Magenta. On the outside, the façade is very sober, careful not to attract attention, which passers-by often keep focused on their thoughts. If only their eyes were distracted by that clear, vertical volume, they would be able to reach the four steps of access and enter a world unknown even to many of them, Milanese Doc.
Why it is special
And it is just past the threshold that one finds the real gem to visit. What from the outside looks like a one-room church reveals itself instead for what it is: a more complex environment, divided into two rooms: one for the faithful and one for the nuns of the adjoining convent, now lost. The whole is so rich in works of art that it constitutes a collection <of the best of 16th-century Lombardy.
Not to be missed
It was frescoed by the best Renaissance artists working in Milan between about 1510 and 1575, and many of them show in some quotes that they were fascinated by the painting of Leonardo da Vinci. In particular, the frescoes by Bernardino Luini and Sons are the greatest evidence of this artist's art in Milan, as traces of many of his works have been lost in the Lombard capital. Next is the early 16th-century wooden choir attributed to Giovan Giacomo Antegnati in the center of the nuns' hall, still in use today for classical music concerts.
A bit of history
This building was part of a complex that for many centuries was the most important Benedictine women's monastery in Milan, until its suppression in the Napoleonic era. The church we see today is the result of a building site that began in 1503 and was completed in the second decade of the 16th century, designed by Gian Giacomo Dolcebuono.
Trivia
The face of one of the figures portrayed in the frescoes dedicated to St. Catherine has peculiar features. In fact, it seems that the artist gave her the likeness of the black widow of the Milanese Renaissance, the Countess of Challant. Are you curious to find out her story? Try asking someone local, if you are lucky you will discover an affair worthy of the best historical noir books!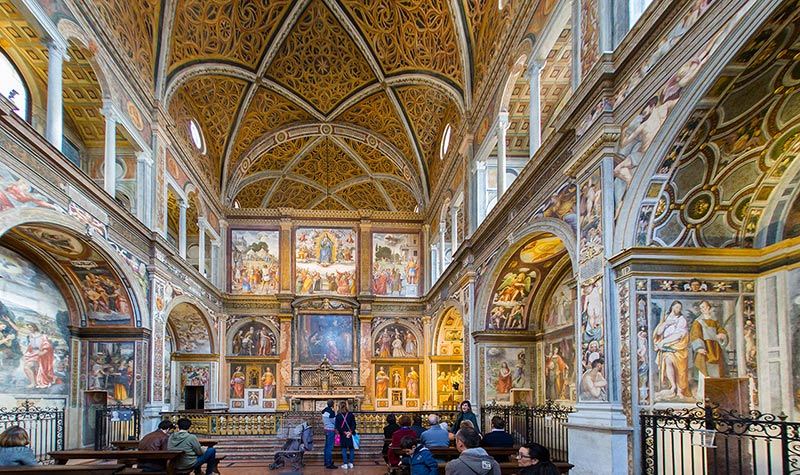 Interior, hall of the faithful - Ph: fumagiufio Source.
To make travel arrangements
Collections
Discover places and related research
The Map thanks:
Collections
Discover places and related research