3266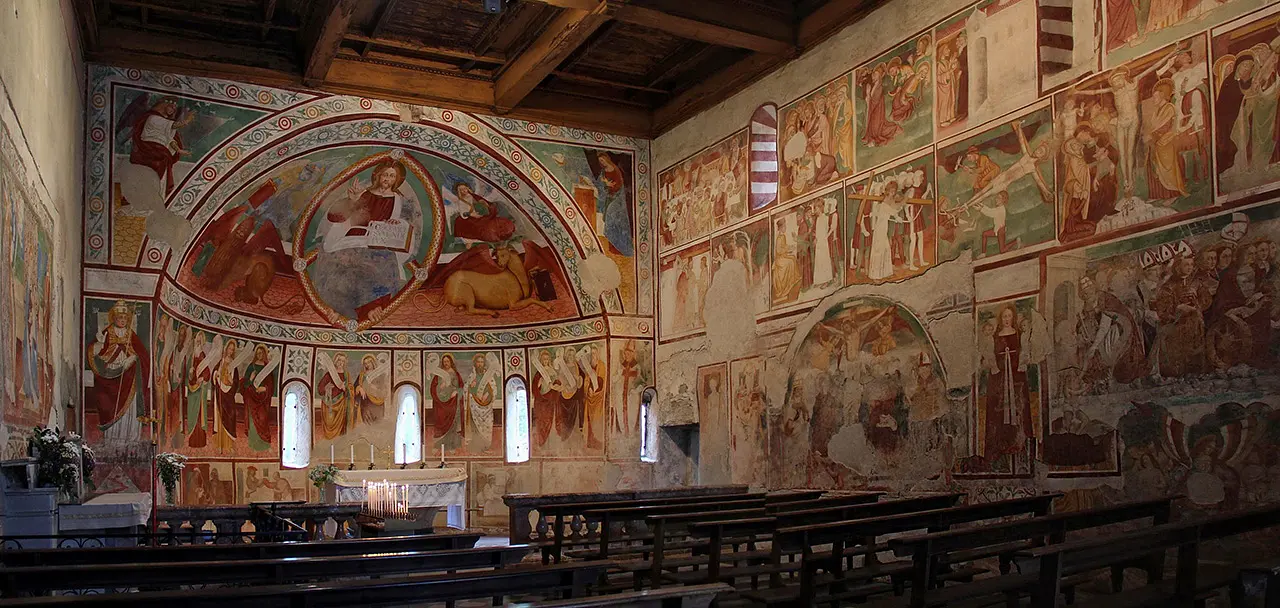 Church of San Marcello
A small jewel in the surroundings of Paruzzaro


Automatically translated page.
What it is and where it is
The church of San Marcello is located at the end of the built-up area of Paruzzaro and at first glance would appear to be a small country church. In fact, its structure is very simple: a gabled facade with no obvious decorations, bare side walls made of stones and pebbles. The situation changes once one turns to look at the apse, enlivened by pilasters and narrow windows. And it is from these particular elements, along with the materials and construction techniques, that we understand that San Marcello is not just a simple country church, but an ancient place of worship in the Romanesque style.
Why it is special
At first glance it may not seem so, but in the past this small church was very important to the local community. This is clearly demonstrated by the bell tower that flanks it: tall, and slender, made slender and elegant by the small arches that optically divide it into several floors and by the windows that, simple louvers in the lower part of the building, gradually enlarge to become mullioned windows in the final part.
Not to be missed
When one moves inside the church, one is astonished. One finds oneself in a unique rectangular room completely enveloped in frescoes dating from the 14th and 15th centuries. Scenes from the life and Passion of Jesus, a Last Judgment, and Saints welcome visitors and serenely tell their stories. One of the most beautiful scenes is a Madonna del Latte by Giovanni Antonio Merli. Besides being very sweet and striking, it is also the only dated fresco: it dates from 1488.
A bit of history
The origins of this church are very old: it first appears in an official document in 1034, while another document from 1240 testifies that the structure enjoyed the privilege of a permanent priest. The bell tower would also date back to around the year 1000. Over the centuries the structures have been remodeled and redecorated several times. In fact, the wonderful frescoes in the interior date back to the 13th century. In the late 1500s it lost its function as a parish church, becoming rather a cemetery.
Curiosities
Studies have found that the frescoes on the side walls originally continued below the present floor level. Evidently the floor level has been raised over the centuries.... Who knows what details have been hidden from us!
To make travel arrangements
Collections
Discover places and related research
The Map thanks:
Collections
Discover places and related research