2941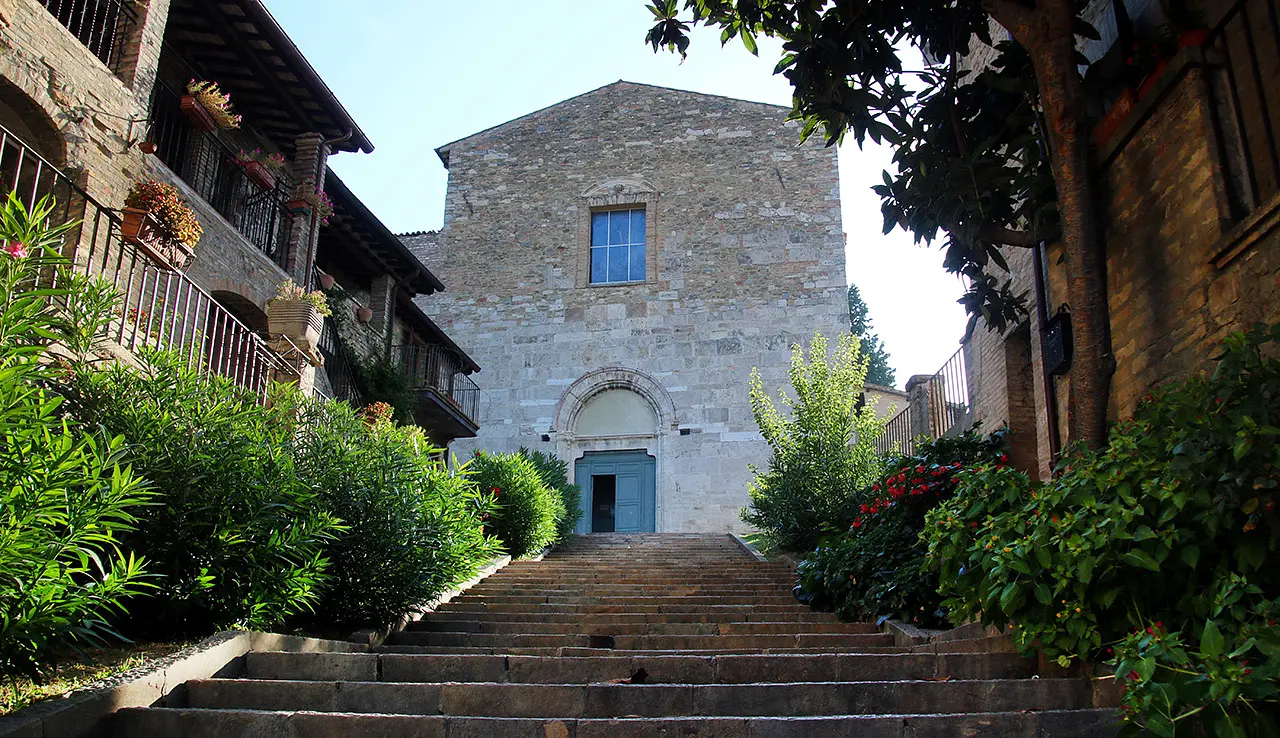 Church of San Francesco in Bevagna
It seems to want to get closer to heaven, this church that holds a Franciscan relic


Automatically translated page.
What it is and where it is
At the highest part of the village of Bevagna, 225 meters above sea level, stands the Church of San Francesco. In order to admire the sober Franciscan-style facade, you have to face a long flight of steps until you meet the entrance to the church, consisting of a polystyle portal and capitals embellished with leaf elements.
Why it is special
After seeing the church's original, more humble and simple appearance, one feels catapulted into another dimension when, inside, one discovers the refined and refined touches that resulted from a thorough restoration that took place in 1756. The church consists of a single nave and two side chapels, namely the Chapel of Gisberto Ciccoli and the one dedicated to Our Lady of Loreto, presumably attributed to architect Galeazzo Alessi.
Not to be missed
The church is known for the presence of the stone on which St. Francis rested during his sermon to the Birds at Pian d'Arca. It is said that his soft voice and gentle manner would enrapture the little birds to such an extent that they all stayed to listen to his words and none flew away. The stone is kept in the church chapel near the altar inside a protective grate.
A bit of history
It is possible to trace its origins to the late 13th century, specifically to 1275, when its foundations were laid on an oratory previously built in honor of St. John the Baptist. Its elevated position above the built-up area, however, together with some findings on the site, suggests that even before the oratory, a Roman temple stood here.
Trivia
The stone is the most striking treasure of the church, but it is not the only one. Also deserving special mention are paintings by the artists Dono Doni (early 1500- 1575), a Pietà by his follower Ascensidonio Spacca known as Il Fantino (1560-1646) and the work "Immacolata, Trinità e Santi" also by Spacca. Above all, however, the vault of the dome of one of the chapels, embellished with glazed terracotta or majolica, is of particular beauty. At the time, the artists' use of this technique recalled a sense of spirituality and sacredness that was well suited to the distinctiveness of this place of worship.
The Map thanks: