202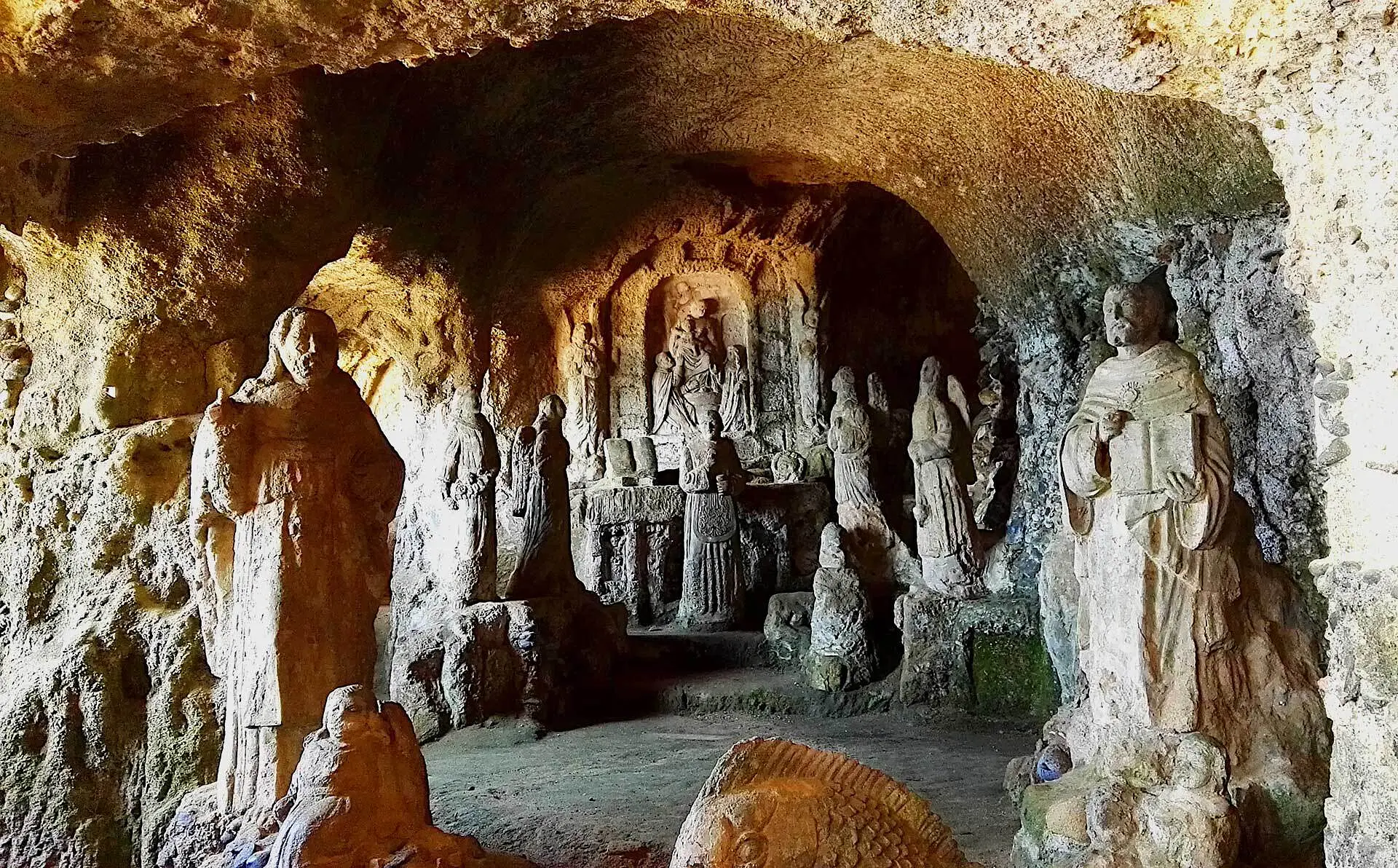 Church of Piedigrotta, in Pizzo Calabro
In a cave by the sea, sacred scriptures take shape from sedimentary stone



Automatically translated page.
What it is and where it is
The little church of Our Lady of Piedigrotta is actually a cave carved into the rock. It stands near the beaches of Pizzo Calabro, at the foot of a hill overlooking the seaside shores. It is often said to be carved out of tuff, when in fact it is sedimentary rock of marine origin. The history of the Chiesetta di Piedigrotta is imbued with a certain legendary charm, due to a tale, passed down from generation to generation, that allegedly revolves around a shipwreck of a vessel in the late 1600s. Having been spared from the fury of the storm, the surviving Neapolitan sailors built a votive chapel to the Virgin, on the very spot where a painting of the Madonna, kept in the captain's cabin, was found, intact, on the beach.
Why it is special
As simple as the exterior façade may be, made in a poor style, the damp and cool interior not only offers shelter from the scorching heat of summer days, but also provides a unique spectacle: the space is divided into three large caves, populated with sacred figures taking shape from the rocks . It was Angelo Barone, an artist from Pizzo Calabro, who gave the chapel its current appearance: starting around 1880 he dedicated his life to the chapel, enlarged the original cave and created the two side caves, then sculpted many of the figures of saints and sacred scenes. When he died in 1917, his son Alfonso continued his work for another 40 years. The small church, defaced by vandalism, was restored in the late 1960s by their grandson, Giorgio, also a sculptor.
Not to be missed
Of particular interest is the ceiling of the nave (unfortunately very ruined), decorated with some frescoes in which some historical or religious events are glimpsed, including a shipwreck.
Curiosities
The painting of Our Lady of Piedigrotta that you can admire on the altar is a copy of the original, which, after a long and difficult restoration, is currently kept in the Sanctuary of San Francesco di Paola, in the province of Cosenza, waiting for a permanent location.
To make travel arrangements
Collections
Discover places and related research
The Map thanks:
Collections
Discover places and related research