619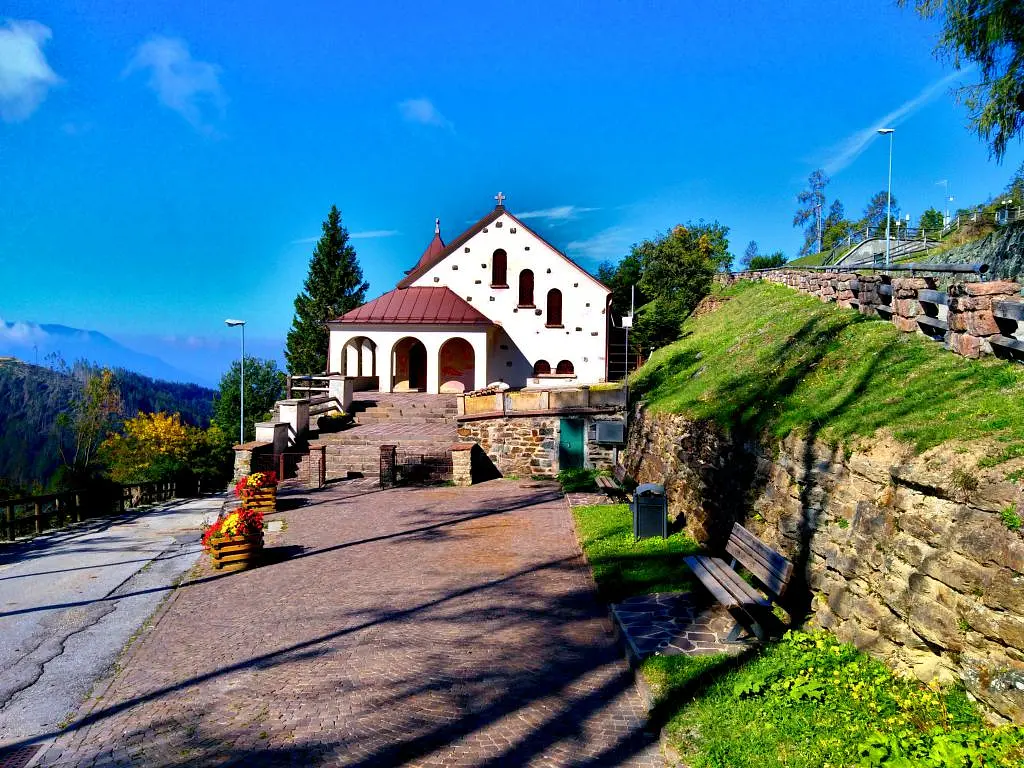 Church of the Blessed Virgin Mary of the Snow in Vetriolo Terme
The six arches of the portico frame the beauty of nature and invite contemplation


Automatically translated page.
Where is
Trentino-Alto Adige
Strada Provinciale per Vetriolo, 1, 38056 Levico Terme TN, Italia (1,472m s.l.m.)
Directions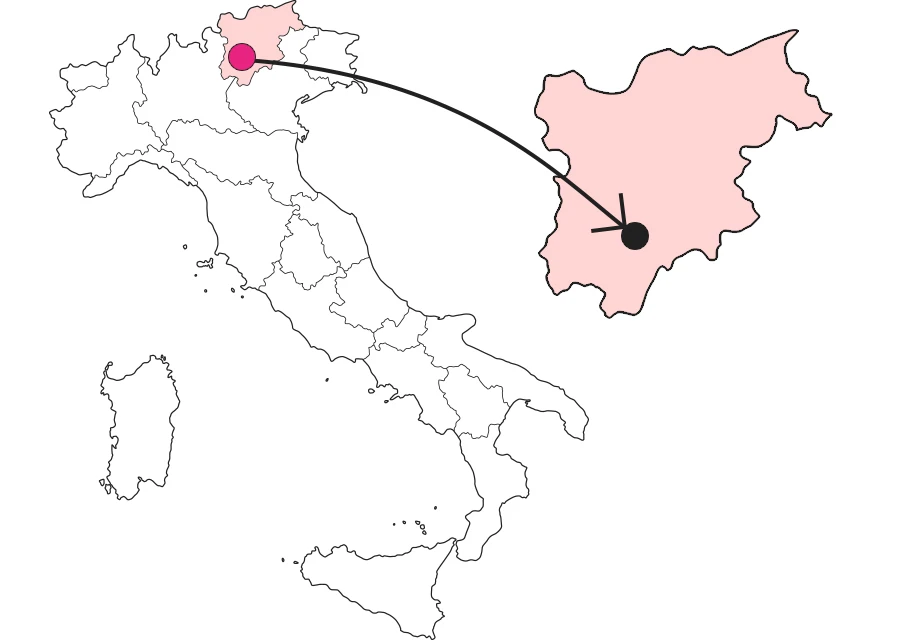 What it is and where it is
We are in Vetriolo, the highest spa in Europe, 1500 meters above Levico. However, as researchers of the particular, compared to what is already widely known, we stick to our purpose, pointing our gaze above the well-known establishment. Just thirty meters higher up, erected between two steep slopes, stands the only place of worship: it is the Church of the Blessed Virgin Mary of the Snow.
Why it is special
Striking is its special structure, which gives it a beautiful and striking aura. The facade has some exposed stonework on a stained plaster finish, and the two roof slopes are connected by an apex cross. But it is the left flank that puts on a show, with a portico that follows the entire length of the nave to the two-story quadrangular bell tower.
Not to be missed
Imagine walking through the white portico gallery in winter, which, with its series of arches, allows you a view of the surrounding snow-capped peaks. From each archway it is like observing a different painting. At the end of the gallery, with your last glance toward Valsugana, to the south, you will realize that you are more than 1,500 meters above sea level. There could not be a more apt name for this little wonder: Madonna della Neve.
A bit of history
According to bibliographical sources there was already an independent little church dedicated to Our Lady of the Snow and St. Dominic, erected in 1810. However, the present jewel set on this terrace located between two steep slopes was erected between 1935 and 1940. The mural painting that adorns the lower left portion of the façade, protected by the portico, was created in 1951 by Veronese artist Elena Gazzola, and is clearly visible today, thanks in part to restoration work in 2006-2007.
To make travel arrangements
Collections
Discover places and related research
The Map thanks:
Where is
Trentino-Alto Adige
Strada Provinciale per Vetriolo, 1, 38056 Levico Terme TN, Italia (1,472m s.l.m.)
Directions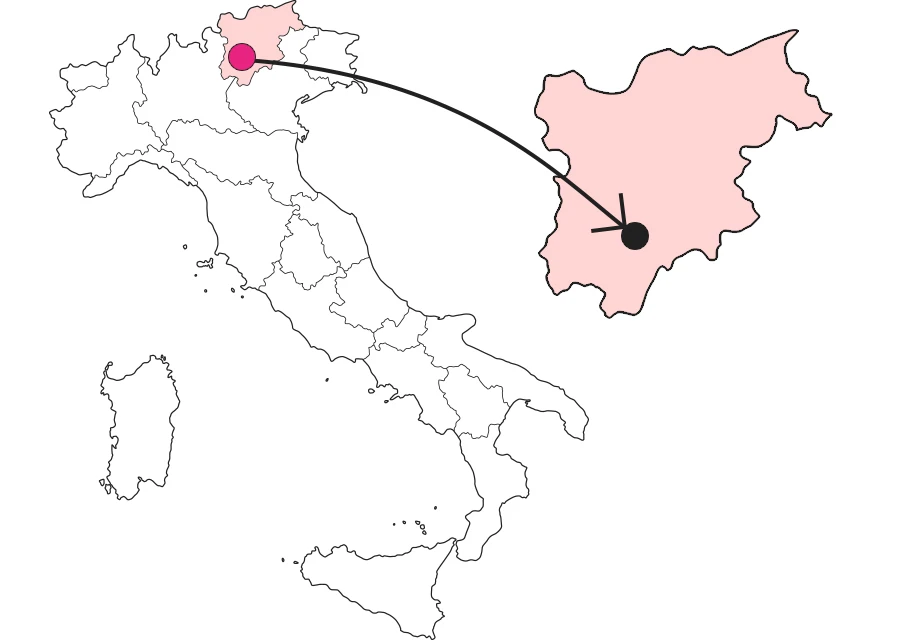 Collections
Discover places and related research