4204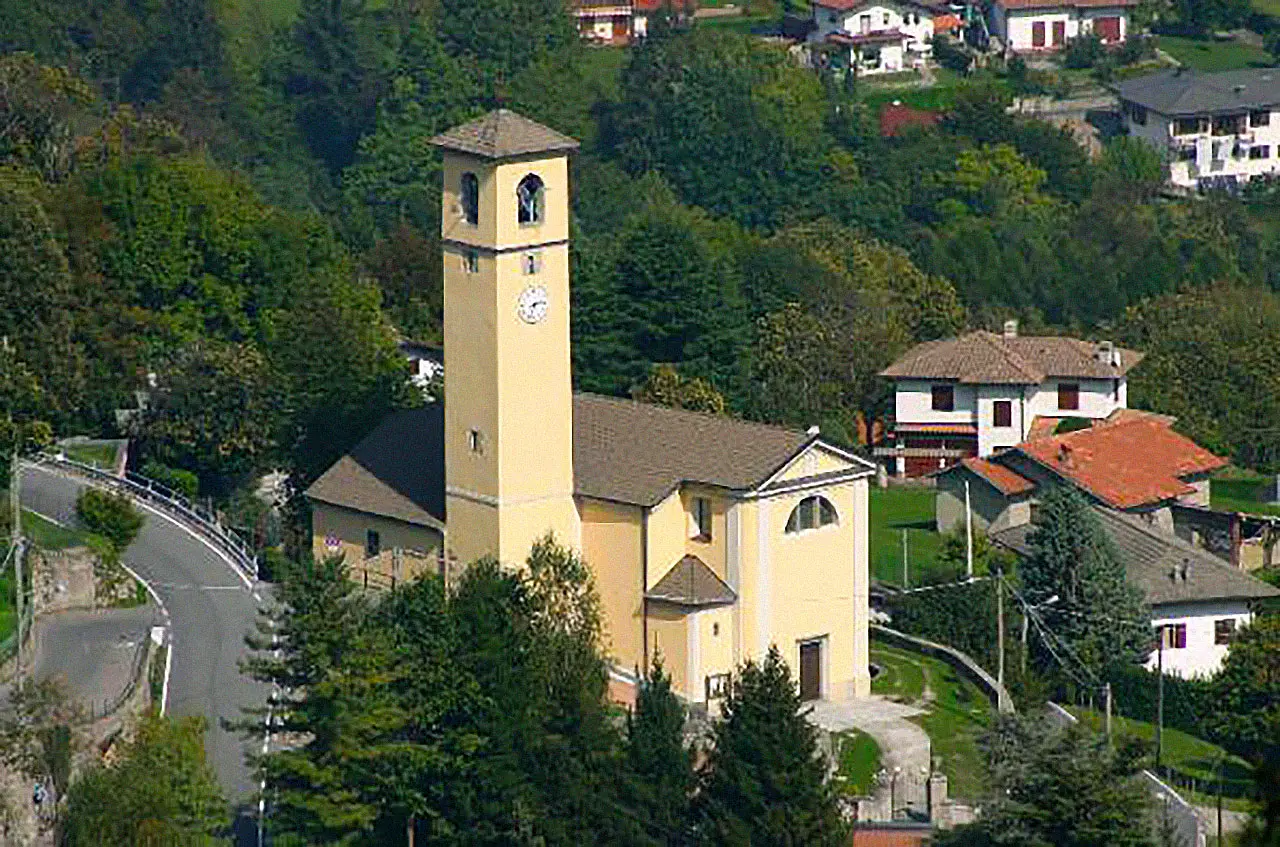 Church of SS. Quirico and Giulitta in Veglio
A hidden jewel of Lombard Romanesque architecture


Automatically translated page.
What it is and where it is
The church of Ss. Quirico and Giulitta is located outside the village of Veglio, in a picturesque panoramic position. It is a large building with a rectangular plan and a single nave, covered by a barrel vault resting on a high entablature, beneath which are the four entrance arches to the side chapels. Seen from the outside it does not look very special, with its plastered and painted elevations, but if you stop for a moment to look at it you will discover that some parts are made of large, regularly squared stones that look as if they came straight out of Lombard Romanesque.
Why it is special
These stones are found in the south side of the connected chapel and in the ancient apse on the east side of the church. Already, the former medieval chapel was rotated 90 degrees from the present one. It is an ancient jewel set in a beautiful Baroque church, considered one of the finest and most intact examples of architecture in the Comacine area from the 12th century. One can recognize the characteristic features of Lombard Romanesque given the construction in perfectly squared stones, the presence of Romanesque arches and splayed windows. Inside it is possible to admire a cycle of frescoes with the story of the Passion of Christ and the Evangelists dated to the 14th century.
Not to be missed
The church's rich decoration of stuccoes, statues, paintings, and antependiums is the work of Intelvese artists. Especially noteworthy is the Madonna of the Rosary in the second chapel on the left, made in 1642 and commissioned by Captain Antonio Selva of Veglio. The first chapel on the right was built in the chancel of the medieval church and is dedicated to the Virgin; in the niche of the imposing Baroque altar is preserved the small wooden statue of the Madonna and Child. From the sides of this altar it is possible to access the medieval apse.
A bit of history
The present church was built in the early 17th century, after the visit of the Catholic bishop Ninguarda. Originally a small medieval church stood there, the apse of which remains, dating from the 11th to 12th centuries. The Intelvese workers, following the first Crusaders, acquired the technique of quarrying and working the perfectly squared stones at the base of Lombard Romanesque and spread it in the Valley, determining the birth of the Comacino Romanesque style.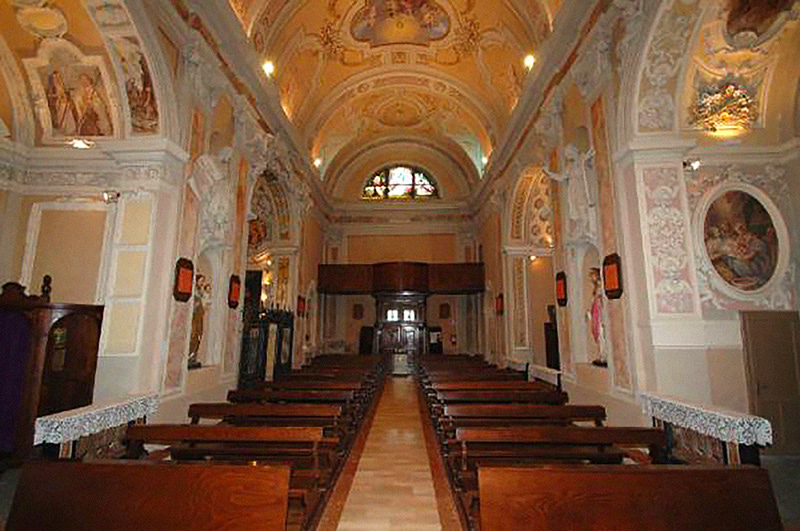 Interior of the church
Collections
Discover places and related research
The Map thanks:
Collections
Discover places and related research