1287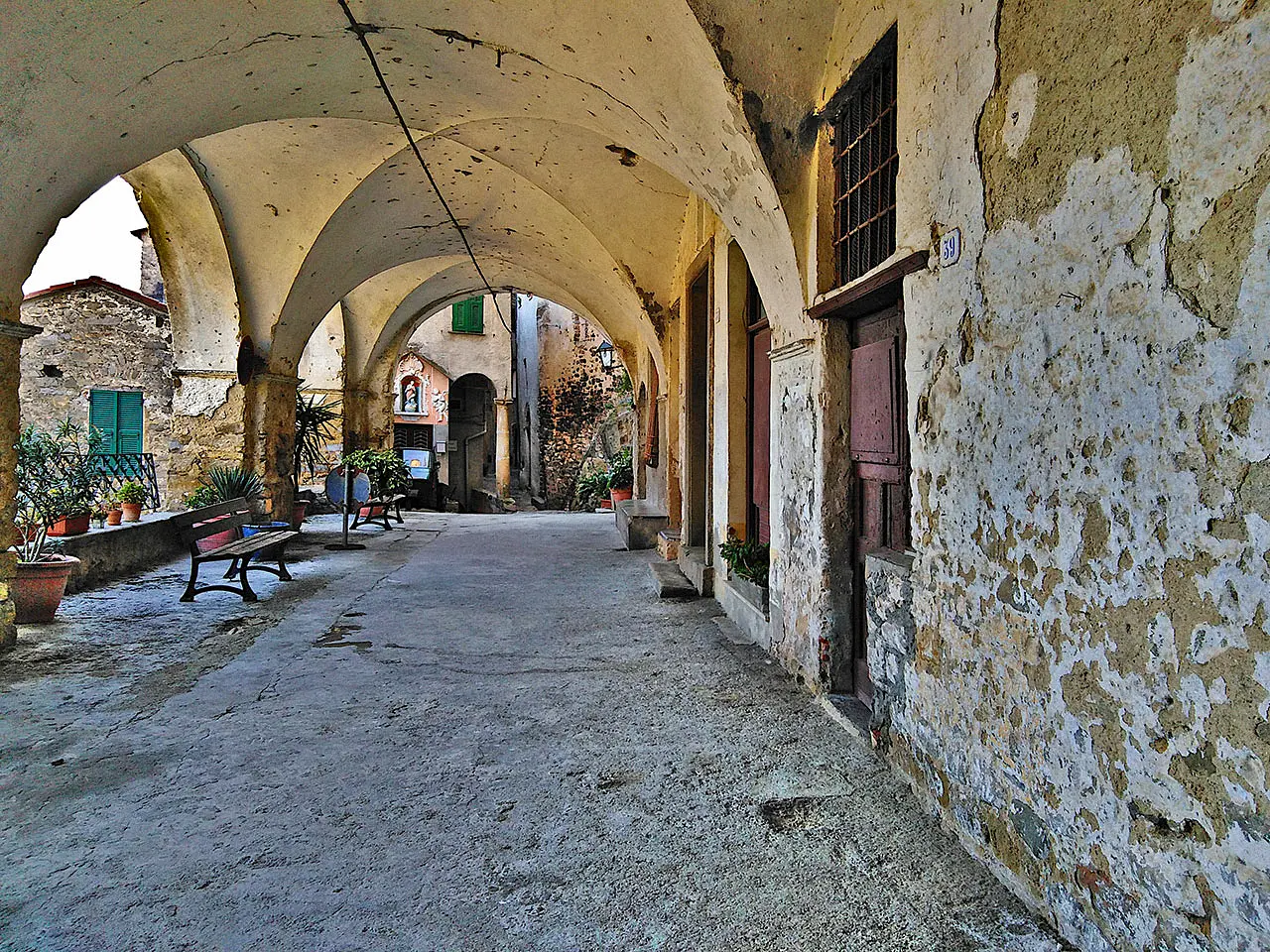 Ceriana, the village of traditions and Brotherhoods
Songs born among the carruggi rise in the crystal clear air of the valley.


Automatically translated page.
What it is and where it is
It appears to our eyes as a giant sandstone snail rising imperiously in the center of the Armea Valley and protected by the eastern flank of Mount Bignone, behind which the sun is setting. We are impressed by its extraordinary architectural beauty, especially thinking that some of the structures to which we turn our gaze have now been standing for a thousand years, just like the local traditions that we will now discover with you. Come with us inside the village....
Why it's special
In addition to the incredible architecture, including bell towers, elevated squares, narrow carruggi full of mysterious glimpses, and noteworthy civil and religious buildings, the surrounding landscape offers other endless emotions. I embark on a walk right from the end of the village, climbing the hill above it to the small church of San Salvatore from which I have an excellent overview of the entire valley. I am immersed in silence, when suddenly the voices of a choir suddenly rise from the old town, hovering in the clean air and I breathe them in... after all, Ceriana is the village of song.
Not to be missed
Walking toward the center, I meet a group of gentlemen chatting conspicuously. I approach. "This is a cheerful and cohesive community," they reveal enthusiastically. "But it's when voices rise in the sky that Ceriana is at its best," adds a woman. "What are the occasions?" I ask. The answer, it couldn't be otherwise, comes in chorus: "In April, Holy Week; in August, the International Musics of the Earth Festival Convention, in which the Ceriana singing tradition confronts the cultures of all peoples; and in September, the traditional night torchlight procession "Aux Flambeaux."
A bit of history
In particular, we find that during Holy Week, history comes knocking back into the present and bursts in with its life-giving soul. In fact, the absolute protagonists of this period are not only the rituals, but also the millenary traditions of Ceriana that have survived to this day, such as the somber sound of horns worked by hand and carved in chestnut bark according to an art that has been handed down from father to son, all organized by the Confraternities. But what are they?...
Trivia
The four Confraternities (Neri, Verdi, Rossi and Azzurri), established between the 1300s and 1400s, are still true institutions in the village of Ceriana, each of which has a board of directors and a president entrusted with the economic management and maintenance of its Oratory. Basing their spirit on the principle of mutual aid, they are concerned not only with the maintenance of religious traditions, but also with the organization of secular events, integrating what are new needs and sensibilities.
To make travel arrangements
Collections
Discover places and related research
The Map thanks:
Collections
Discover places and related research