2840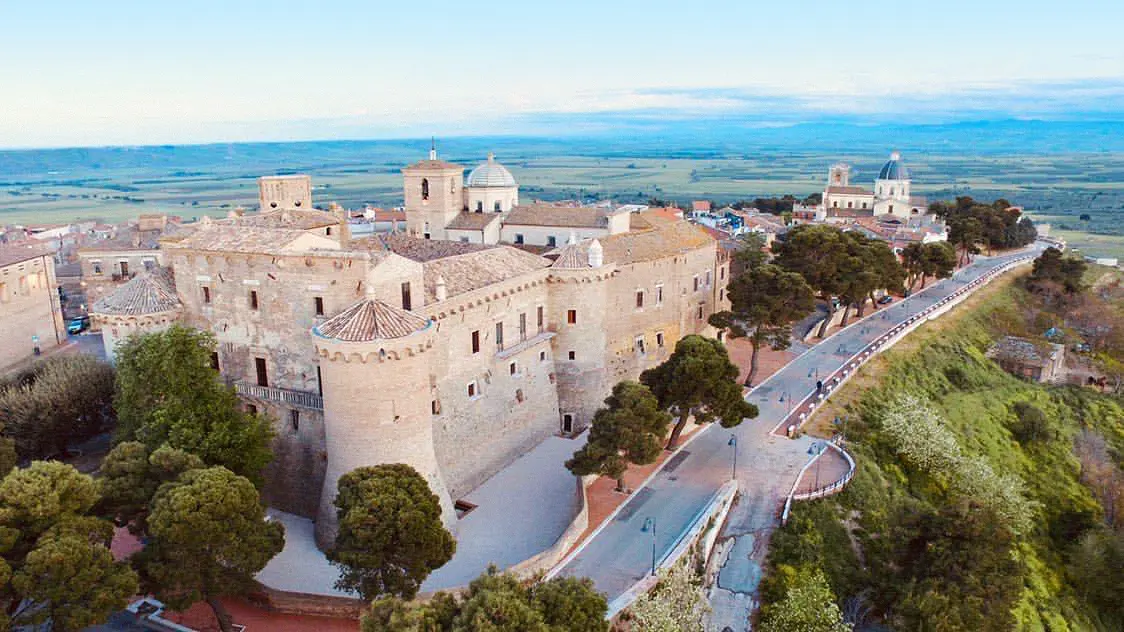 Historic center of Serracapriola
Discovering the country's "oldies"


Automatically translated page.
What it is and where it is
In the Alto Tavoliere area, where the Tratturo Magno leaves Molise for Puglia, lies the town of Serracapriola. Its historic center is full of places with medieval and Renaissance charm, including churches filled with treasures of the spirituality of past centuries, or stately palaces that still hold high the name of the lineage that wanted and inhabited them, such as Palazzo Pilolli, or Palazzo Arranga. All immersed in the narrow streets that follow the narrow and winding medieval paths, among houses with a simple and welcoming appearance.
Why it is special
But there are buildings that, more than others, can evoke images of the Middle Ages in the Upper Tavoliere. One of these is immediately recognizable by its peculiar starburst shape: the keep of Serracapriola Castle, one of the oldest buildings in the town, the first of the Castle, which seen from the outside has the typical squat and articulated appearance of medieval defensive structures. Over time, however, it became a noble residence, and it is this side that is highlighted by the interior rooms, carefully restored to welcome visitors and the curious with open arms.
Not to be missed
The castle has had a faithful companion with which to face the long centuries of history: the church of Santa Maria in Silvis. Founded around the time of the fortress, these two buildings are the oldies of the village. The church has a simple stone facade, with a few square openings, in the humble taste of the Middle Ages, a bulwark against modern life. Once through the doorway, in fact, one finds oneself in a three-aisled room where time stands still, crystallized by an atmosphere that invites meditation under the gentle eyes of Francesco da Tolentino's painting of the Madonna and Child.
A bit of history
The Castle of Serracapriola has been in the town since at least 1045, the date of a Longobard-derived document in which the "Castello de Serra" is mentioned. The Church of Santa Maria in Silvis, was built a very short distance from the castle. According to one source "Mille anni Domini ter tres bis quinque fuerunt / cum patres nostres hoc oppidum condiderunt" in 1019.
Trivia
According to a legend, the name of Serracapriola derives from a historical/religious fact. It is said that a nobleman, while hunting, was induced by a deer to follow him into a cave where he found an altar with an image of the Virgin. In honor of this event, the inhabitants would build the church of Santa Maria in Silvis.
Collections
Discover places and related research
The Map thanks:
Collections
Discover places and related research