32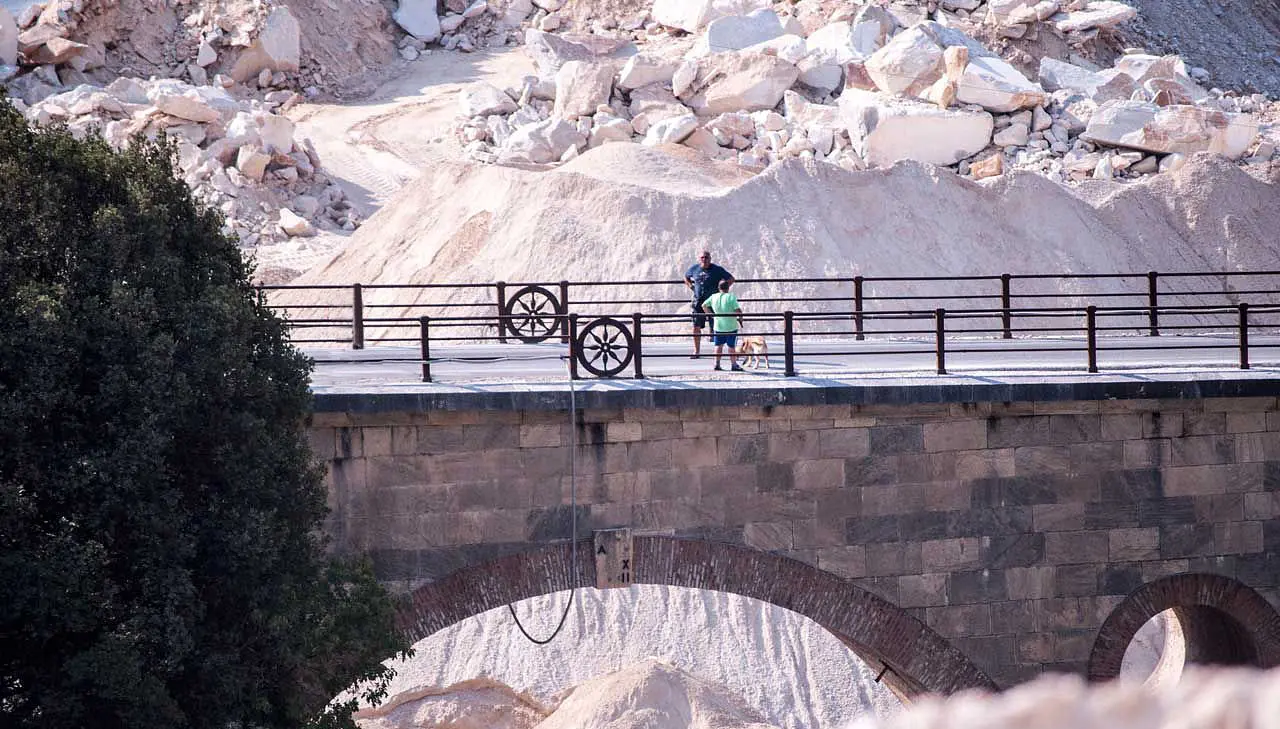 Carrara Marble Quarries
Surreal, white, Dante-esque scenery. Michelangelo used to come here to choose the marble for his masterpieces.

Automatically translated page.
What it is and where it is
Since the time of the ancient Romans, buildings, churches, works of art and monuments have been built by shaping white marble from the quarries of Carrara. The greatest sculptors in Italian art history, such as Michelangelo, Canova and Bernini, chose marble extracted from these quarries.
Why it is special
The Carrara quarries are the largest marble basin in the world and are part of the Apuan Alps chain. The three marble basins-Torano, Fantiscritti, and Colonnata-are explored by following the evocative route of the former Ferrovia Marmifera (built in 1890) over the spectacular Ponti di Vara bridges to the interior of the tunnels carved into the rock. To visit the quarries, you can ask for a specialized guide to accompany you, by off-road vehicle or minivan, or you can arrange independently by car or motorcycle.
Don't miss
Today marble is extracted from the rock by highly technological means, but until the 1960s it was the quarrymen who brought it down to the valley by the dangerous method of "lizzatura." Every year, in August, the historical re-enactment of li zzatura is organized in the quarries : from the rock, the quarrymen would slide the blocks by hand on wooden beams to the unloading yard. From there, the blocks would reach the port transported on ox carts.
A bit of history
In the heart of the marble quarries, in Fantiscritti, is the "Quarry Museum," created in 1987 by Walter Danesi, with exhibits and life-size marble statues that tell of the life and work of the quarrymen.
Trivia
The Fantiscritti quarry owes its name to a Roman-era bas-relief carved on the rock depicting three "infantrymen" with the Latin dedication "writings" underneath. In Colonnata, be sure to taste the lard for which it is known worldwide.
To make travel arrangements
The Map thanks: