5181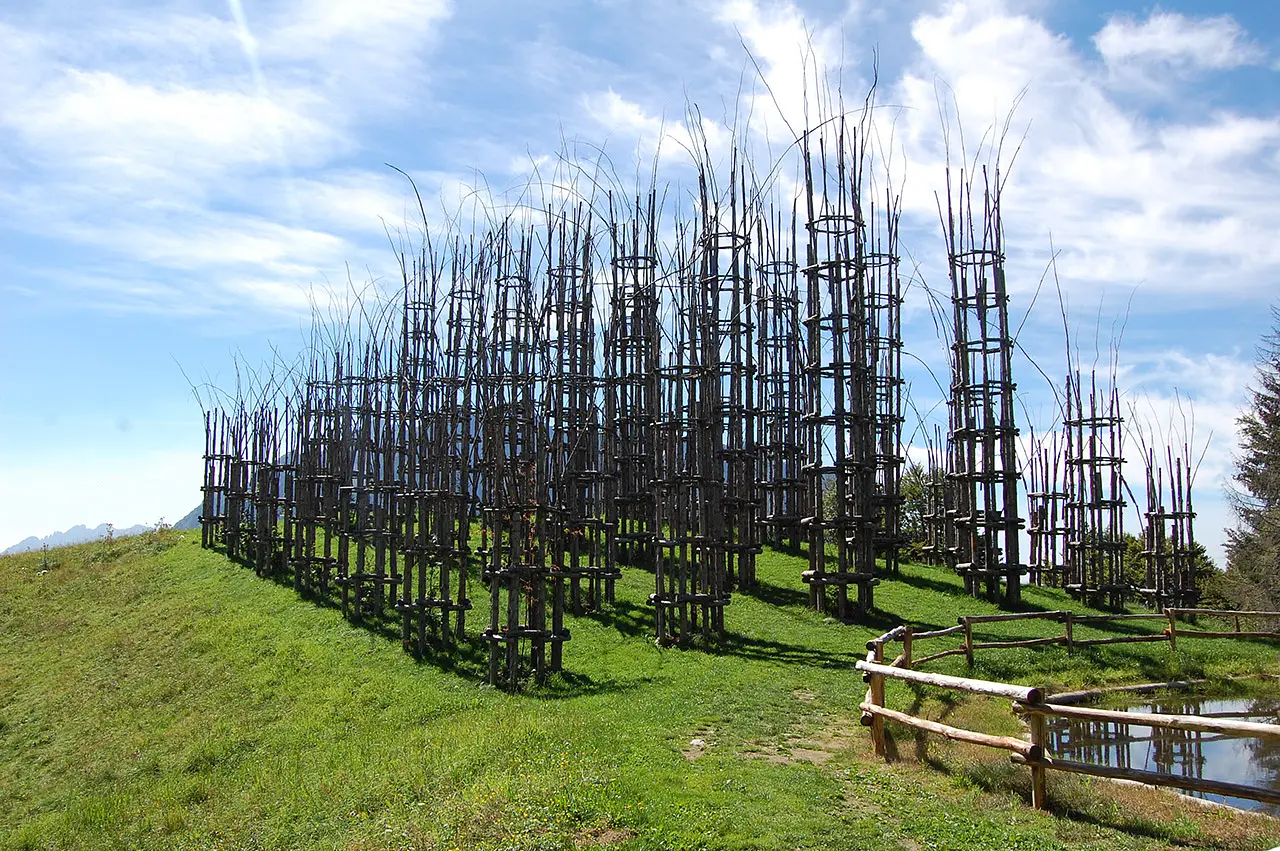 Vegetable Cathedral of Over the Hill
"Looking at the beauty of nature is the first step in purifying the mind" - Amit Ray



Automatically translated page.
What it is and where it is
A cathedral in the mountains: huge wooden pillars, structures that alone are capable of creating the perimeter, aisles and roof of an immense monument, but also capable of housing life. In fact, each pillar encloses a small beech tree, destined to grow in the cradle of this natural structure and get rid of it once it becomes strong enough. We are in Oltre il Colle, a town in Bergamo in the vicinity of Zambla Hill, and this grand and powerful cathedral is the brainchild of Giuliano Mauri.
Why it is special
This cathedral is a special place precisely because it accompanies and protects nature as it grows, integrating the latter and the landscape itself. The form and content only create a wonderful link between spirituality and nature, leading to a true celebration of the latter. To keep the place intact in its beauty, it cannot be reached by private or public transportation: a short walk will lead you to your destination, giving you breathtaking scenery and unmissable details.
Not to be missed
In front of the "Cathedral" there is also a small pond, surrounded by a wooden fence: its waters are still and make the impurities of the ground resurface, an evocative element that does not necessarily know human intervention to be "beautiful." This gift, in fact, comes directly from Mother Nature.
Curiosity
The structure can be considered completely green because only elements found in nature, such as fir, chestnut and hazel trees, were used for its construction. In addition, on the hill where this magical cathedral is located, there are signs-also completely made of wood so as not to spoil the beauty of nature-with phrases written on them that perfectly recall the spirit and essence of this place.
To make travel arrangements
Collections
Discover places and related research
The Map thanks:
Collections
Discover places and related research