1234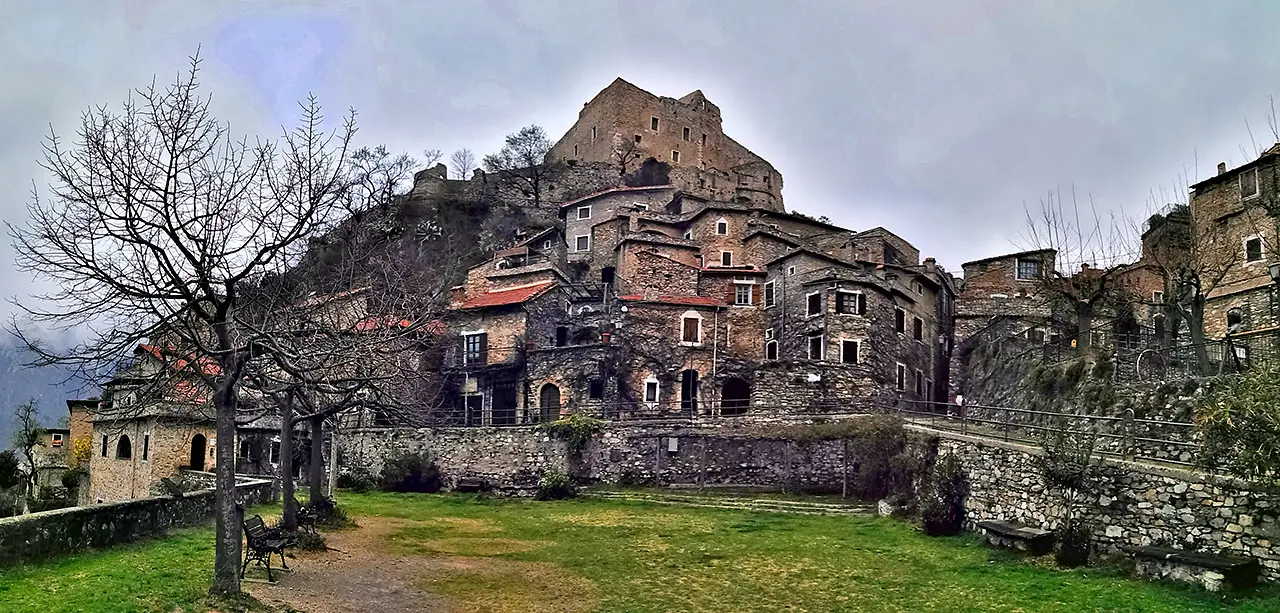 Castelvecchio di Rocca Barbena and the music of silence
Nordic sensations in the heart of Liguria



Automatically translated page.
What it is and where it is
From Zuccarello we take the road into the Neva Valley. The road becomes winding as rain-laden clouds advance threateningly. Of course we are prepared for every eventuality; it will not be a little water that stops us. On the last stretch a rocky outcrop suddenly appears to us, on which the castle stands overlooking the small stone houses. The fact that the village is apparently devoid of any form of life makes the atmosphere almost surreal. Nevertheless, we are seduced by the blowing of the wind and the constant light percussion of the rain on the ancient stones and enter the village.
Why it is special
Walking through the alleys and narrow carruggi we realize that, apart from the background music intoned by the bad weather, only the sound of our footsteps keeps us company. We are seemingly alone admiring the spectacle created by human architecture built on the pre-existing architecture of an almost impervious nature on this terrace overlooking the valley. Then, I stand before a poem, a song, and read it, as it continues to rain....
Not to be missed
It is no accident that the plaque bears a song. As with the architecture, the music here alternates between the natural notes of the elements and the human ones because, beyond appearances, the village is inhabited and knows how to be as placid as it is lively. This is evidenced by the "Castelvecchio in Music" festival in the second half of July. The event, dedicated to "Nordic Sensations," is a tribute to the Scandinavian community that frequents the village and to the singer-songwriter Björn Svante Afzelius, who fell in love with these places.
A bit of history
This extraordinary Swedish singer-songwriter was often inspired by Castelvecchio for his music, as evidenced by the same wrought-iron memorial plaque I saw in Piazza Cavour. The verses of that song, after the musician's passing in 1999, now echo through time and history and inspire a love of nature, tranquility and silence. Always remembering that beyond what is known for certain "no one will ever know the things that old Rocca Barbena Castle has seen."
Curiosities
The place is so fascinating that, in addition to being an inspiration for music, it is also an inspiration for writing and painting. In fact, the mystery novel by writer Maurizio Pupi Bracali entitled "The Second Life," is set in Castelvecchio di Rocca Barbena itself. In addition, the cover, a watercolor by Giannina Caffa, reproduces the image of Mary Magdalene, painted on the facade of the oratory dedicated to her located in Tower Square.
To make travel arrangements
Collections
Discover places and related research
The Map thanks:
Collections
Discover places and related research