2288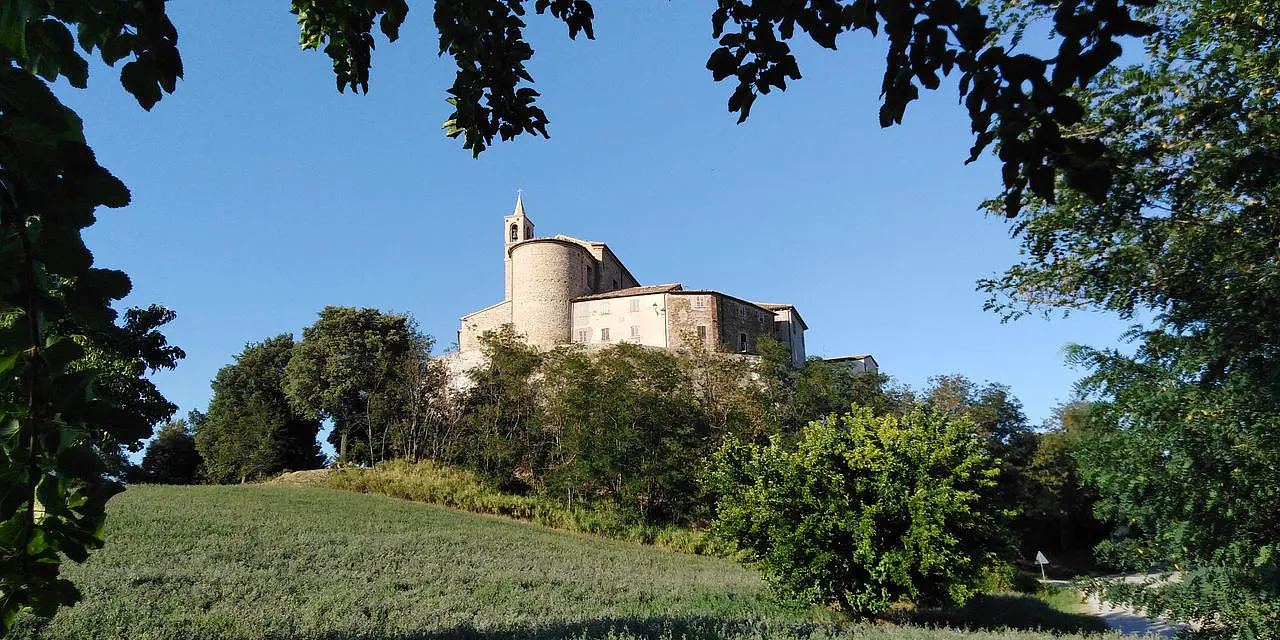 Sorbolongo Castle
Where you can catch something really unexpected
Automatically translated page.
What it is and where it is
Sorbolongo is the castle in the municipality of Sant'Ippolito that can boast the greatest urban development. Located on the top of a hill, with its mighty walls and the rigorous geometry of its buildings it stands out in the landscape, imposing itself on the view of those who travel along the Mondavian road.
Why it is special
Among its alleys one gets lost because it is impossible not to be distracted by the enchanting and unexpected glimpses it offers, whether it is a small cozy square or a sudden cut to the hills. Calm and tranquility rule here, but during the warm season Sorbolongo comes alive among those who return to their native village and those from outside who have chosen these places to reside. In the shadow of St. Michael's church the casual visitor will discover the alchemy of this strange combination of international spirit and familiar air, electing it a place of the heart.
Not to be missed
The first weekend in June is the festival of the snail, a decades-old tradition born from the initiative of a group of inhabitants who liked to call themselves "sailors of the mountains" and who in the countryside of Sorbolongo managed to "fish" for this delicacy in abundance. Prepared according to various recipes, baked, with tomato or in polenta today it is enjoyed in one of the most beautiful convivial moments in the village.
A bit of history
The origin of the castle of Sorbolongo, which owes its name perhaps to a plant of particular size that grew on this hill, is attested to around the year one thousand, a time when two Benedictine monasteries arose in its vicinity, that of Santa Giustina, now disappeared, and that of San Maurizio. Among the castles of the Fano contado "beyond the Metauro" since the 13th century, it underwent continuous passages of lordships and vicariates. After the unification of Italy it remained a municipality until 1928, when it was merged with Sant'Ippolito.
Curiosities
Only one commercial activity endures here : a historically licensed bar that is somewhat the centerpiece of the whole village and is located exactly opposite the parish church almost as a counterbalance to it. It is said that the manager does not like to go outside the walls of Sorbolongo very much; after all, there is no need to: the good air one breathes and the scenery one observes from here are all one needs to live well.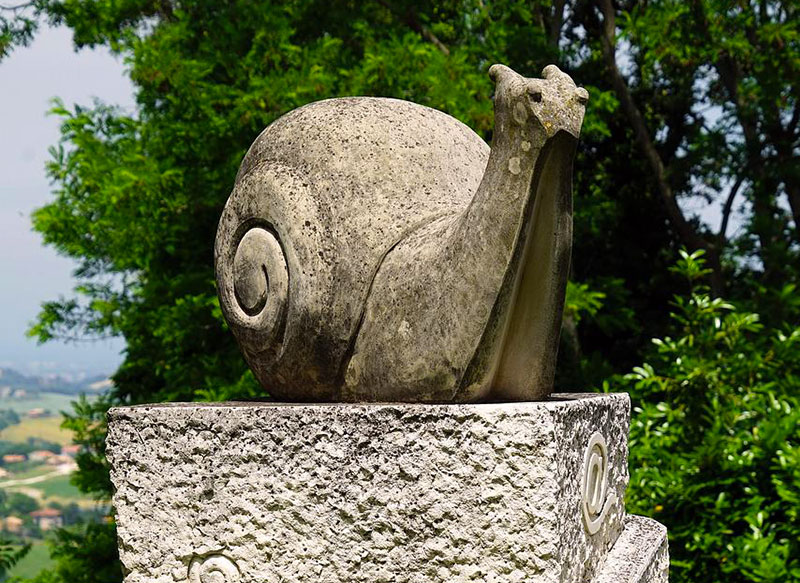 Through time, sandstone sculpture by Bruno Pon, made during Sculpting in the Square in 2006 - Ph: Bertrand Radziun © Source
To make travel arrangements
Collections
Discover places and related research
The Map thanks:
Collections
Discover places and related research