8403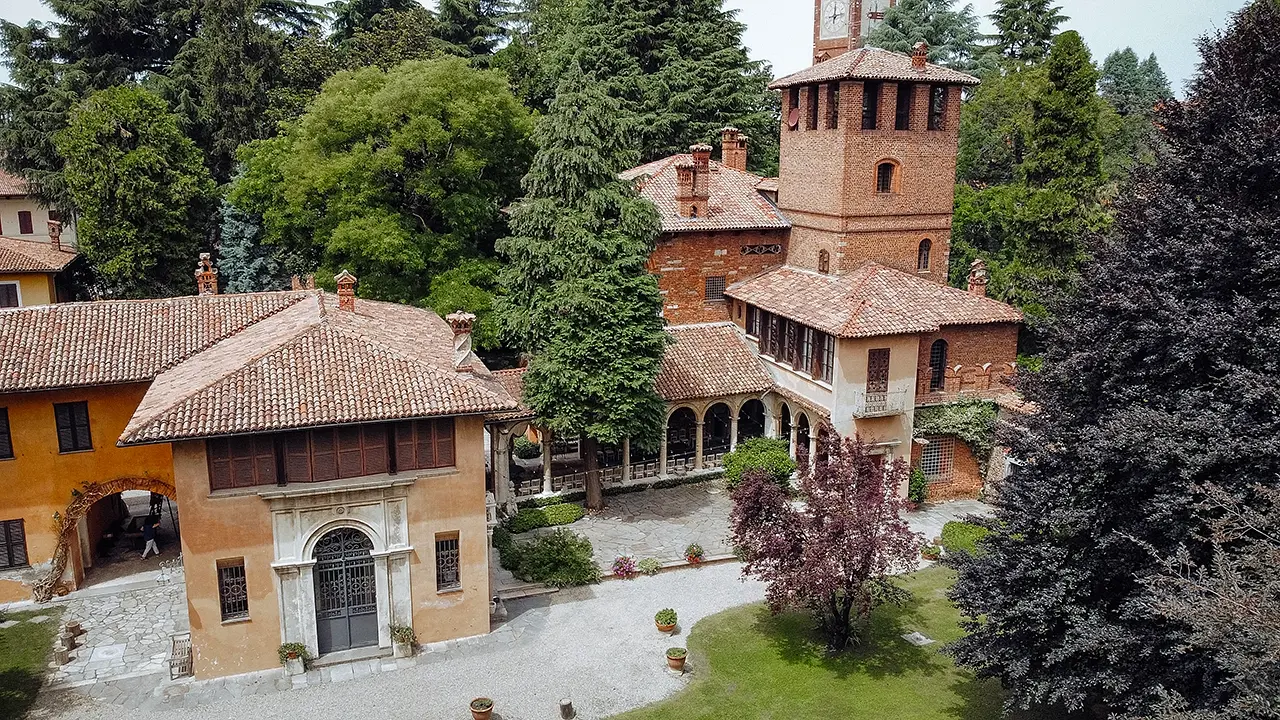 St. Ambrose Castle
A surprising park and a mysterious angel in the center of Corbetta


Automatically translated page.
What it is and where it is
There is a beautiful mansion in the center of Corbetta that stands out from the others because of its elegant articulated structure and its solid and rather ancient appearance. Today it is surrounded by a beautiful park that evokes an idea of calm and fun, but originally, on many occasions, the feelings felt around these walls were quite different: anxiety, fear, anger, and much more. The reason why is quickly said: this is the main defensive building in Corbetta, and it dates back to medieval times. It is not surprising then that it is known as Castelletto, or Crusader's Castle.
Why it is special
Seeing a castle inside the city always has a certain effect, especially when it is surrounded by a lush park of about 1,000sqm, where there are several centuries-old trees and the ancient walls of the "Roman castrum" of Curia Picta, as well as ancient statues and sculptures, are still present. The castle is now a private building, but the park itself can be visited once a year, on the first Sunday in May, when the Pro Loco of Corbetta organizes the "Walk among the Villas," which provides access to valuable private buildings.
A bit of history
The first records of this mansion are around the 10th century, during the presence of the Franks in Italy. During the 1037 siege by the Emperor Conrad the Salian against the Milanese archbishop Ariberto da Intimano, a violent thunderstorm broke out over his head and the figure of St. Ambrose appeared in the sky, enjoining the sovereign to abandon the place so as not to incur bitter defeats. That time the castle was saved, but many more were the sieges. Between 1959 and 1963 restoration work was done by one of the most important architects and urban planners of the first half of the Italian 20th century, Piero Portaluppi.
Trivia
It is said that during the collapse of the bell tower of the Church of San Vittore, which is located right in front of the castle, one of the angels on the bell tower detached from its seat and flew miraculously gliding into the nearby Castelletto Park where it still stands today.
To make travel arrangements
The Map thanks: