9756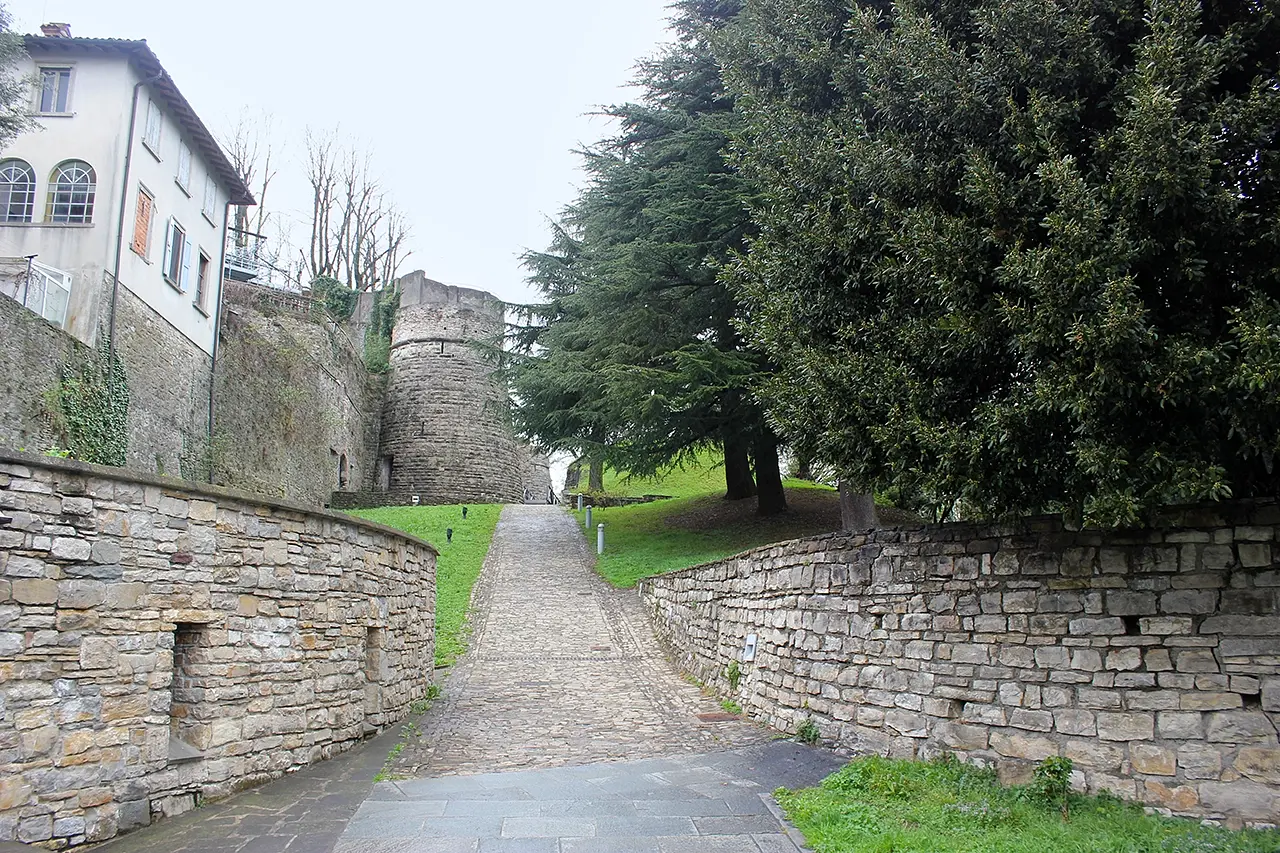 San Vigilio Castle
The wonderful ruins of Bergamo

Automatically translated page.
What it is and where it is
Located about 500 meters above sea level on the hill that gives it its name, San Vigilio Castle towers over Bergamo's Upper City. The view is impressive: the star-shaped plan and the four towers, Castagneta, Belvedere, Del Ponte and San Vigilio... A true symbol of power. In the succession of years, it has indeed been home to the most important rulers of the City. Today its towers and ancient mouths of fire are silent, at times conquered by the vegetation that covers their stones. And so it is that the ancient bastion of defense has become a romantic vantage point over the city and the surrounding hills.
Why it is special
One feels poised between past and present: its old stones half-hidden by creepers give off all the charm of mysterious places with their forgotten stories. The surrounding panorama, on the other hand, glues us to the present moment and the beauty that surrounds us: the nearby Mount Bastia and the villages below of Valbrembo and Paladina, the esplanade of Almenno, and the villages located along the road leading to the entrance of Val Brembana.
Don't miss
San Virgilio Castle is much larger than it appears at first glance: its dungeons hide ancient mysteries. It was right here that a tunnel, a secret passage, was found that connected the Castle to Fort San Marco north of the city walls. It is currently possible to visit it thanks to guided tours organized (by reservation only) by the speleological group Le Nottole.
A bit of history
The first news regarding the fortification dates back to the 6th century AD: it was wrested from the religious community in 889 by the future King of Italy Arnulf of Carinthia and became precisely a military headquarters. In the past it represented-because of its structure and location-a strategic place from which to defend itself in case of enemy attacks. The castle was surrounded by walls in the 16th century, a period when French sieges became numerous.
Trivia
The secret passage that can be visited is actually not the only one of its kind. The ruins of this grandiose castle (with its towers, gunboats and loopholes) are found built above an intricate underground network of tunnels and secret passages. An entire underground world full of excitement and mystery.
To make travel arrangements
Collections
Discover places and related research
The Map thanks:
Collections
Discover places and related research