1757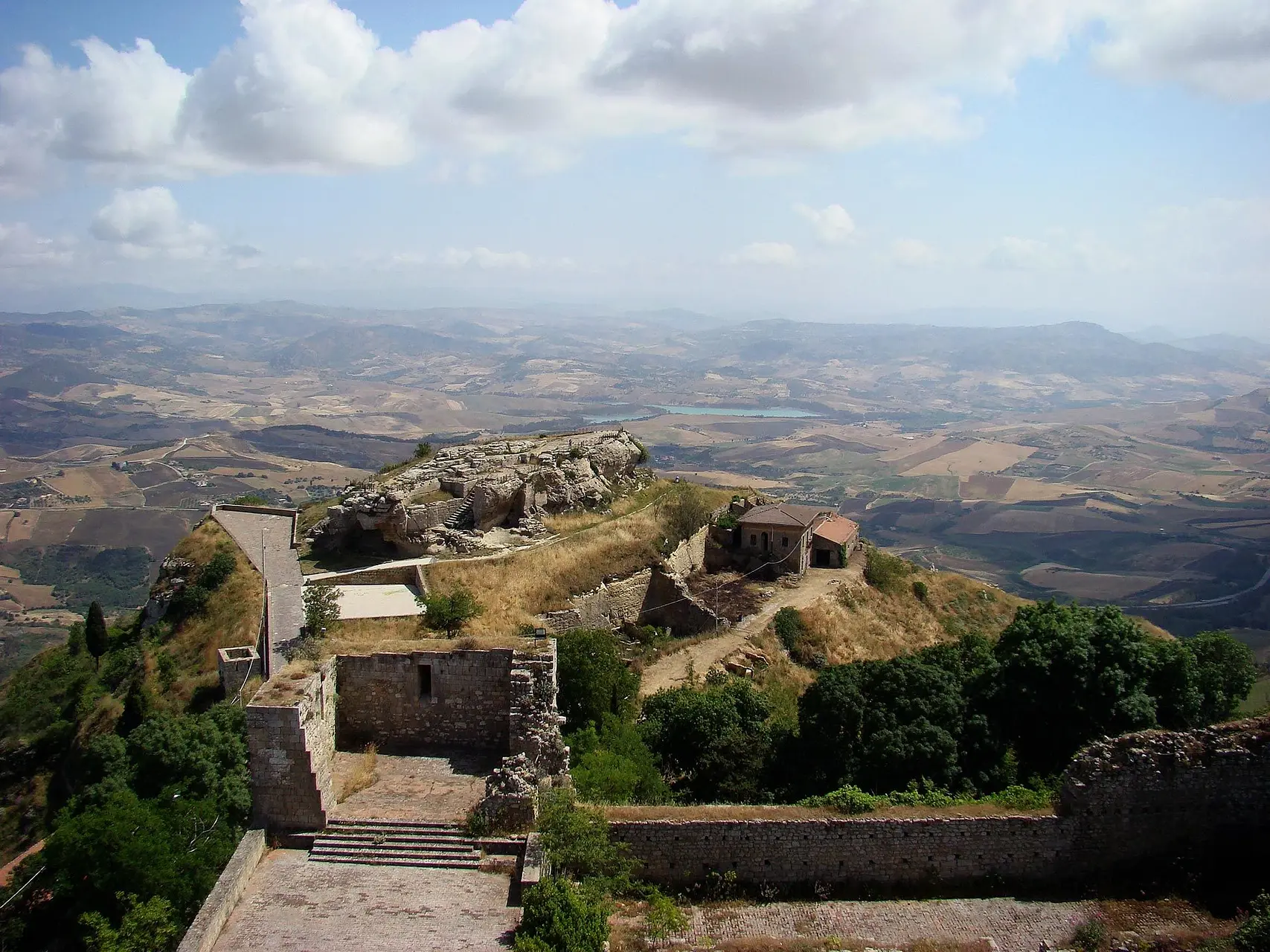 Castle Of Lombardy
The huge, impregnable fortress that has watched over the city of Enna for centuries.
Automatically translated page.
What it is and where it is
In the heart of Sicily, the Castle of Lombardy is the symbol of the city of Enna. It dominates the city from above and, with its mighty walls, soaring towers and 26,000 square meters of surface area, is one of the three largest medieval castles in Italy. On the origin of its name there are several hypotheses. One of them has it derived from the Lombard colony that settled in a quarter of the city during Norman rule (12th century), just as Lombard would also have been the garrison of soldiers guarding the castle.
Why it is special
Although today the structure is in ruins, it is impossible not to perceive how imposing it must have been: suffice it to say that the interior is divided into three large squares capable of housing and protecting soldiers and civilians within the impassable walls. Over all this, as many as 20 towers towered over the castle. Today only six remain, but of these, the Pisan Tower or Tower of the Eagles, adorned with Guelph battlements, is the most imposing, the tallest and the best preserved. It is accessed by a rather challenging flight of stone steps, but from up there, at about 1,000 meters, the view opens in an embrace to "all of Sicily," and the sweeping panoramas reward the effort of the climb.
Not to be missed
Since 2007, in May, the Federiciana Week animates the castle as it did at the time of King Frederick II, "stupor mundi": costumed figures, a military camp, archery tournaments, jugglers, music, ancient crafts and ancient flavors will take us back in a leap to the Middle Ages.
A bit of history
It was the Sicans, more than two thousand years ago, who built the first nucleus of the castle to defend themselves from Sicilian aggression. All around, then, grew the ancient city of Henna. The castle was an impregnable stronghold through the centuries and the dominations: the Greeks, the Romans (who had to pass through the sewer network to penetrate the castle), the Arabs, the Normans and the Swabians (who had the 20 towers erected on the walls, to make the place worthy of hosting Frederick II), the Bourbons (who turned it into a prison). It was also the seat of the Parliament of the Kingdom of Sicily.
Trivia
They say that a ghost roams inside the walls. But what castle doesn't have its own?
To make travel arrangements
Collections
Discover places and related research
The Map thanks:
Collections
Discover places and related research