508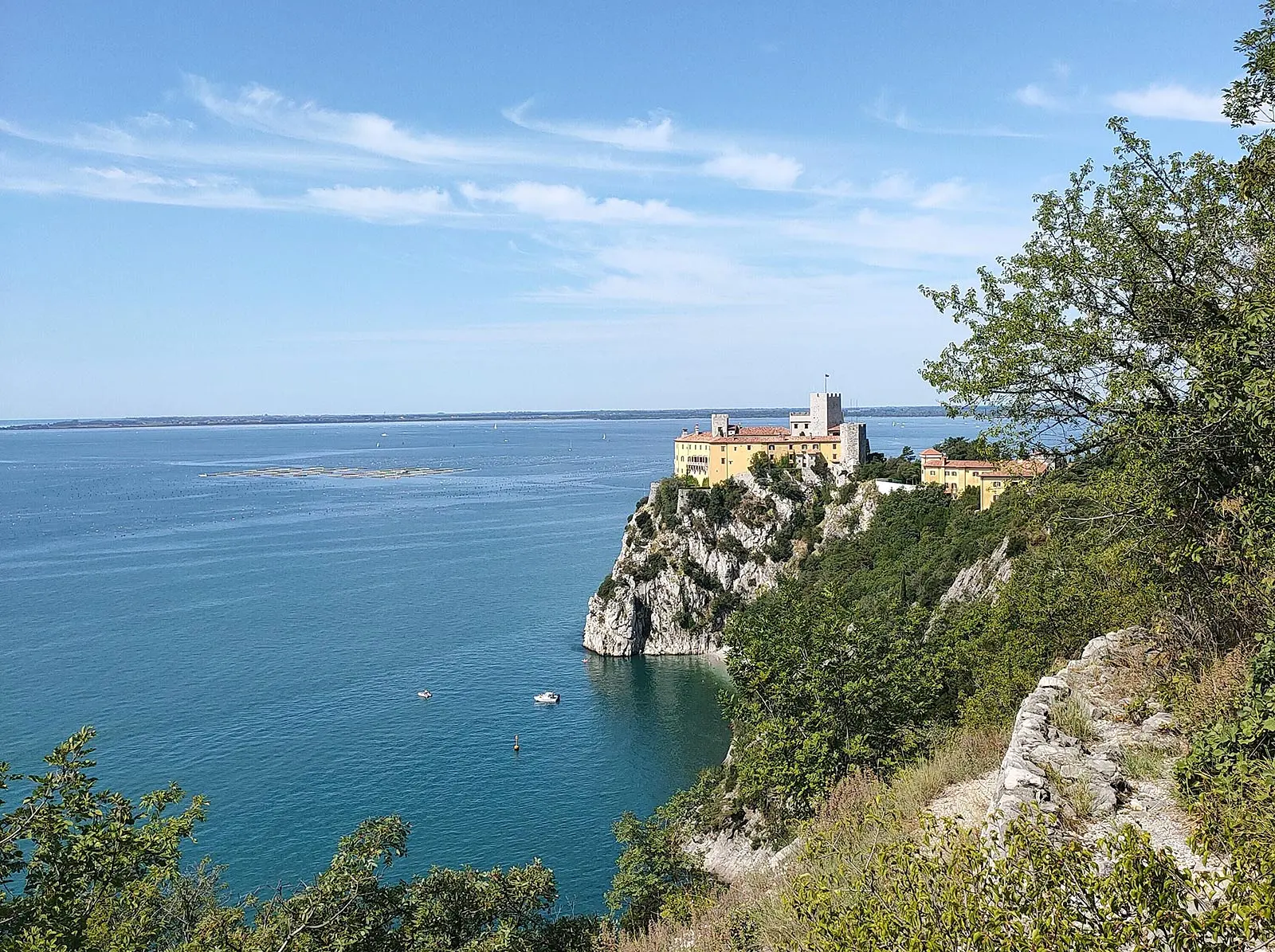 Automatically translated page.
What it is and where it is
Perched on a prominent light-colored stone cliff overlooking the sea, Duino Castle shows off as you approach the small village via the coastal path, but it hides behind its lush parkland once you reach the heart of the small town in the upper Adriatic. The ancient building has been open to the public since 2003 to share a fragment of history overlooking the Mediterranean with everyone.
Why it is special
Duino Castle was home to the Thurn und Taxis family for a long time and still bears the memories of those who lived there, thanks to the rich collection of period photographs and the original furnishings still largely preserved. Wonderfully located, with a unique view of the sea and nearby coastline, it is surrounded by a charming garden. An additional surprise: in the bowels of the rock lurks a World War II bunker.
Not to be missed
From the inner courtyard you can access the male tower: a flight of steps leads to a crenellated terrace that allows you to admire the wide panorama of the surrounding hills, village and sea and offers a bird's-eye view of the lush garden and castle courtyard.
A bit of history
Built in the 14th century overlooking the sea, the castle served as an outpost to control the neighboring gulfs. Over the centuries it passed from one family to another by inheritance and marriage, until in 1875 it came to the family of the Czech princes Thurn und Taxis, to whom it still belongs today. After suffering devastating damage in the First World War it was rebuilt and restored, along with the garden, during the 1920s. It was then occupied by Nazi troops during World War II: it was then that the rock bunker was built. When the war ended, the castle was returned to the family who continued to inhabit it until it was opened to the public in 2003.
Trivia
Beginning in the 18th century, the castle welcomed many distinguished guests from social and cultural backgrounds to its halls, most notably the Bohemian poet Rainer Maria Rilke, who composed two of the poems in his most famous collection, the Duine Elegies, dedicated to the then owner of the castle, in this splendid atmosphere. Several decades earlier Franz Lizst composed The Pearl on the Viennese fortepiano, which is still preserved in the castle's halls.
To make travel arrangements
Collections
Discover places and related research
The Map thanks:
Collections
Discover places and related research