2205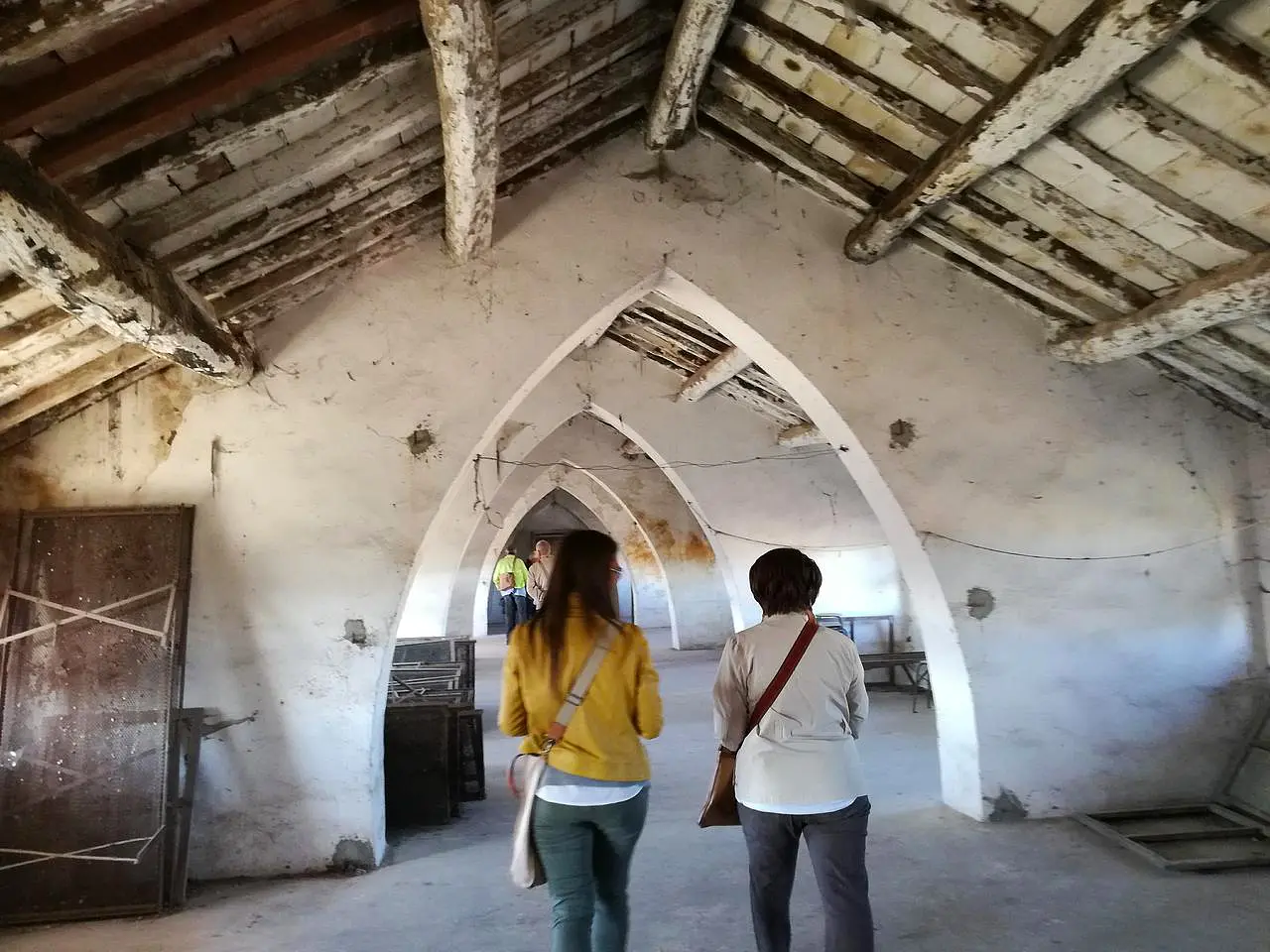 Cascina Caccia
Face to face with the mondine
Automatically translated page.
What it is and where it is
We are in Borgolavezzaro, completely surrounded by the rice fields of Novara and nearby Lomellina. Here the farm, with modern working rice mill inside, places the present side by side with the past, with a nice contrast between the more rural and productive aspects and the more monumental and historical ones. We are on the border with Lomellina, in the area that still (between Novarese, Vercellese and Lomellina) produces the largest amount of rice in Europe. But also in the area where, with protests in the early 1900s, the mondine won the 8-hour workday.
Why it's special
A beautiful, large enclosed courtyard farmhouse, partly modified over the centuries, but with traces of its ancient history and the passage of so many: workers, women, mondine... Memories that come alive thanks to the perfectly preserved places, the names and inscriptions on the walls, the objects of common use (such as the dormitory cots or the toilets), and the working environments such as the old rice pile and the mill.
Not to be missed
A visit to the mondine dormitory is extraordinary. It takes you back to the mid-20th century, when hundreds of girls would arrive by train at nearby stations and be taken by wagon or, later, a truck equipped for the occasion, to perform the 40 days of monda. Young girls, who spoke in dialects from other regions of Italy, shared this experience of hard work but also of new and genuine sociability. The film Bitter Rice, filmed on a farmstead in the nearby Vercelli rice fields, made these stories a myth. The sites of the mondine of Cascina Caccia bring it back to life.
A bit of history
The farmstead was built by the Caccia counts, landowners of Borgolavezzaro, feudal lords of the village since the 16th century. There were remodels in the middle of the 18th century, clearly visible in the vaults of the stables, the facades of the various buildings and the beautiful sundial inside the courtyard. Nineteenth-century interventions further modified the appearance. Very impressive is the quadrangular dovecote. Still partly functioning is the mill, connected to the farmstead, which thanks to the water operated rice track (or pile) and the muller.
Curiosities
In the rice fields of Cascina Caccia, one of the very rare Italian examples of tanboart has come to life : this is an artistic practice that creates designs and decorations thanks to the cultivation of rice of different varieties and colors. Edited by Area77, a project that brought the historic Razza77 rice variety back to life, in 2020 (the second edition) the silhouette of Italy in the middle of a Razza77 rice paddy field (with green plant and leaves) was reproduced with black Italian rice (of a variety with also black-purple plant and leaves). From the drone it is really a sight!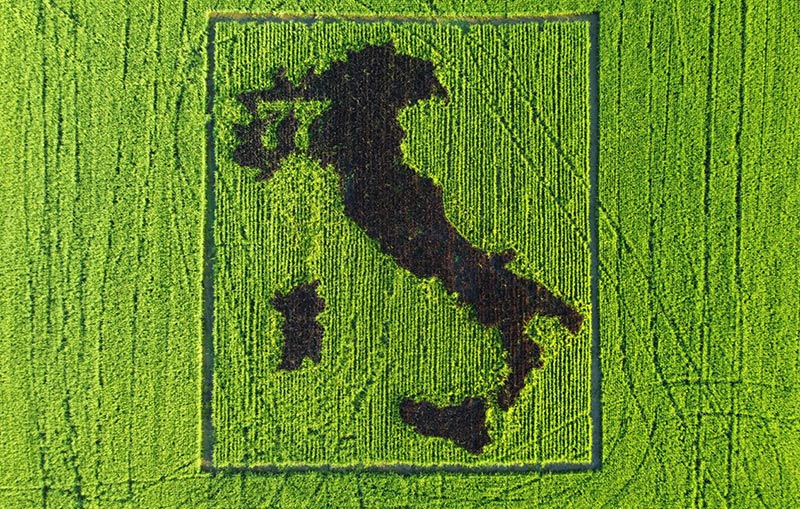 RICE-UP ITALY! - Tanboart, green and black rice plants - 24x28 meters - Ph: AREA77 © Source
To make travel arrangements
Collections
Discover places and related research
The Map thanks:
Collections
Discover places and related research