3049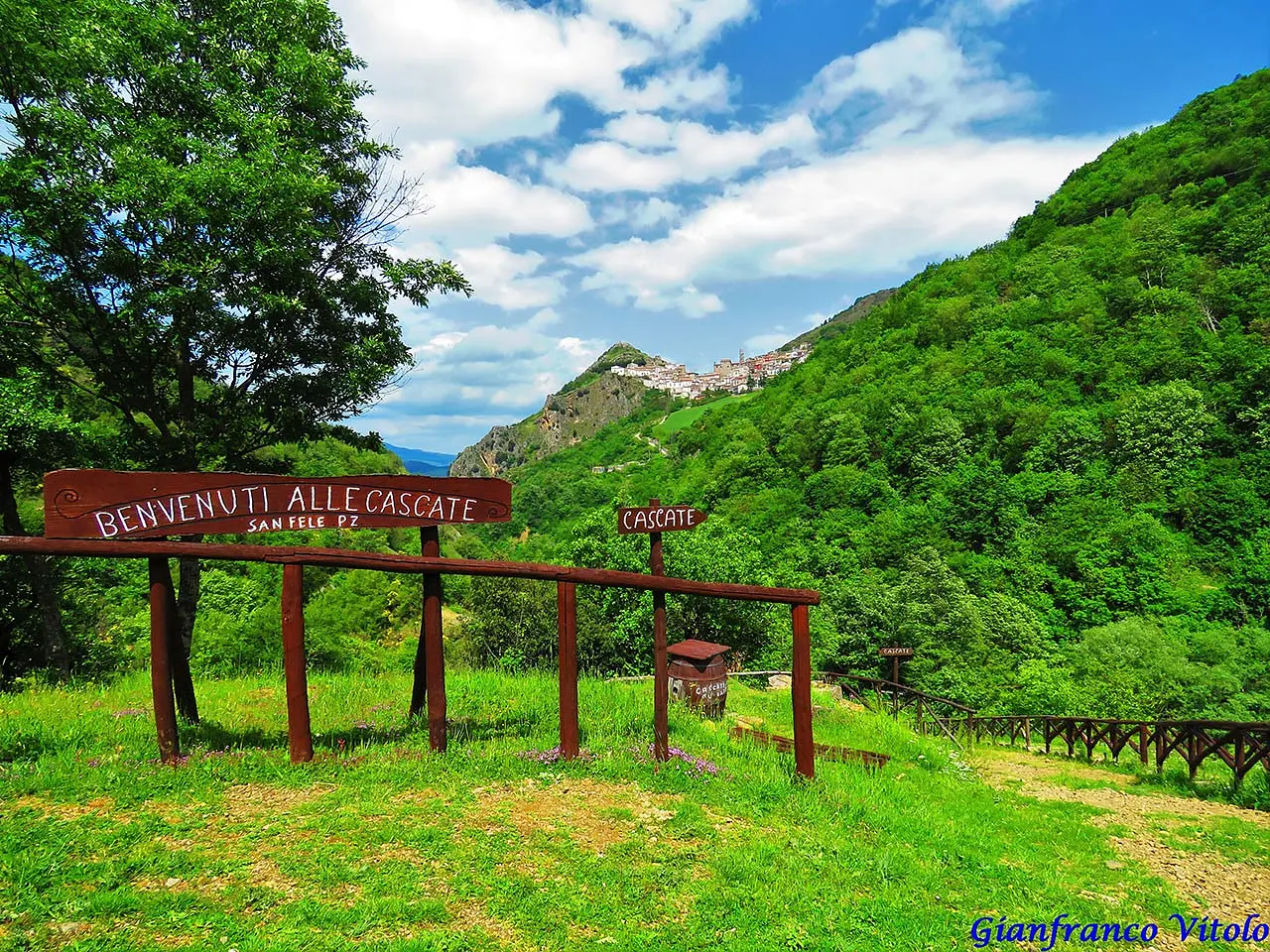 U Uattënniérë Falls
The rustling of trees, the singing of birds and the lulling sound of water


Automatically translated page.
What it is and where it is
The Bradano stream gushes from the Lucanian Apennines, in the Matise di San Fele locality, province of Potenza, Basilicata, to flow into the Fiumara di Atella and then into the Fiume Ofanto. Passing through the territory of the municipality of San Fele, the stream is forced to make peculiar jumps in elevation that give rise to the natural and striking San Fele Waterfalls. To admire them, once you put on comfortable hiking shoes, you can leave from the village of San Fele to venture along the paths that run alongside the stream and its waterfalls.
Why it is special
For nature lovers, it is an enchanting place to be entertained especially in the summer, a path that leads to the discovery of natural and unspoiled waterfalls, an evocative setting from which one can admire not only the village of San Fele, but also the mountains that surround it, which offer visitors a unique panorama.
Not to be missed
Along the stream one notices the remains of a peculiar building: the Gualchiera di San Fele, an ancient building that functioned by harnessing the motive power of water that drove a large wheel. The movement was transmitted to a horizontal cylinder into which were inserted vertically, the rods of the folloni. These terminated in heavy hammers (or fullers) which, as they went in and out of a basin (at the bottom of which the fabrics were placed), were used to shear the wool; the cloth was thus made more compact and less rough.
A bit of history
The name of the waterfalls "U Uattënniérë" is a dialect transposition of "gualchiera," a machine used in ancient mills built near the falls. The gualchiera of San Fele remained in use until the 1940s, and after World War II it experienced a period of renewed operation thanks to the genius of a promising young artist, Angelo Gallicchio.
Trivia
The remains of the gualchiera are not the only ones to be visible: in fact, the power of the water was also used for the operation of ancient mills, which together with those of the Gualchiera testify to the ingenuity and dedication to work of the Sanfelese.
To make travel arrangements
Collections
Discover places and related research
The Map thanks:
Collections
Discover places and related research